Celebrity Cruises has officially announced that its soon-to-debut Celebrity Ascent ship will have co-Godmothers, Captain Sandy Yawn and her sister Michelle Dunham, founder of the Jacksonville School for Autism (JSA). Captain Sandy is widely recognized for her appearance on Bravo TV's hit series Below Deck. The sisters, born and raised in Fort Lauderdale, will join the industry's first brother Captains, Dimitrios and Tasos Kafetzis, who were previously announced as the chosen duo to jointly take the helm of the new vessel earlier this year.
"We are honored to have Captain Sandy and her sister Michelle join the legacy of Celebrity's Godmothers, as they are both inspirational women who have dedicated their lives to making a positive impact in the world," Laura Hodges Bethge says, president of Celebrity Cruises. "Captain Sandy's life story is one of resilience, leadership and strength as a pioneer in the maritime industry and as an inspirational role model for young women. Her sister Michelle is a tireless advocate for children with autism and shows us what is possible when you follow your vision for a better world. Both women live by Celebrity's values, and we have no doubt they are the perfect choices for Ascent."
The latest of Celebrity Cruises' acclaimed Edge Series ships, Celebrity Ascent, is launching this November. The previous Edge Series ships had notable godmothers, including Simone Biles, a 19-time World Champion and seven-time Olympic Medalist who christened the most recent ship, Celebrity Beyond, in 2022. The founder and CEO of international nonprofit Girls Who Code, Reshma Saujani, was named Celebrity Apex godmother in 2021. Malala Yousafzai, Nobel laureate and activist, introduced the revolutionary ship class when Edge launched in 2018.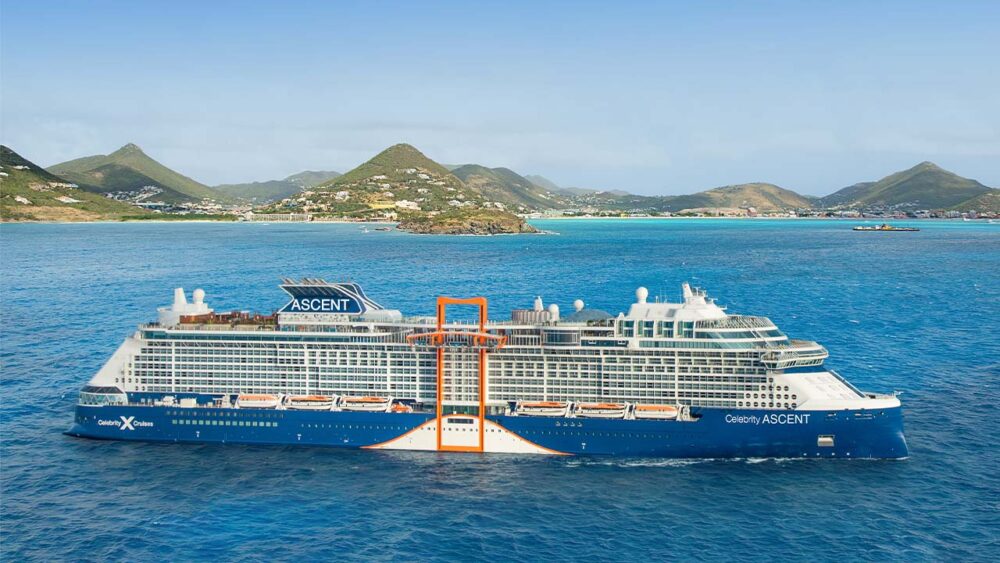 One of the most cherished traditions at sea is the appointment of a Godmother who embodies the spiritual essence of a vessel. She is the woman who inspires, protects, and positively impacts the lives of everyone who sails onboard. Ascent's official naming ceremony, scheduled for Dec. 1, 2023, will see both sisters bless and christen the ship, bringing good luck and protection to the crew and all passengers onboard.
Captain Sandy has overcome numerous obstacles in her life, including a life-threatening accident, cancer and addiction struggles before embarking on a successful career in the yachting industry. As a best-selling author and motivational speaker, she is committed to sharing her life experiences to inspire others to overcome their own challenges and pursue their dreams. Captain Sandy is a strong female role model determined to make her mark in a male-dominated industry.
Michelle Dunham co-founded the Jacksonville School for Autism (JSA). She established the school in 2005 with her husband, Mark, to give her son, Nicholas, the best learning opportunity. JSA is a not-for-profit private school and full-service K-12 educational center that caters to students and young adults with autism spectrum disorders. The school prioritizes whole child development and individualized programs encouraging family and community involvement.