For the Winter 2024-2025 season, Celebrity Cruises has unveiled its all-new Caribbean offerings on four of its ships: Celebrity Apex, Celebrity Constellation, Celebrity Equinox, and Celebrity Summit. Guests will embark from three Florida ports, including South Florida's Port Everglades, Central Florida's Port Canaveral, and West Florida's Port Tampa Bay. Featuring over 40 new itineraries, the program caters to different needs and preferences, offering everything from quick getaways to weekly seven-night cruises and up to nine-night escapes. These itineraries will take guests to tropical hotspots such as Belize, Bimini, Grand Cayman, and San Juan, with select itineraries offering the opportunity to visit Perfect Day at CocoCay. These new options will be available for booking starting on Aug. 22.
"We are so excited to unveil this new program. It provides our guests with more options to experience the natural beauty of the Caribbean, which is elevated by our personalized experiences on board," Laura Hodges Bethge says, president of Celebrity Cruises. "As part of this expansion, we are thrilled to add Port Canaveral to our list of home ports – it is a perfect market to reach a wide mix of both in- and out-of-state travelers looking for fun in the Caribbean sun."
As part of the expanded itineraries, Celebrity is set to broaden its offerings from Fort Lauderdale's Port Everglades by providing more opportunities for travelers to embark on two of its award-winning ships, Celebrity Apex and Celebrity Summit. From Oct. 23, 2024, to March 8, 2025, travelers can indulge in five new sailings aboard Apex, which will offer six- to seven-night itineraries covering popular destinations such as St. Maarten, San Juan, Grand Cayman, and Mexico, as well as select sailings to Perfect Day at CocoCay. Additionally, from Feb. 25, 2025, to April 10, 2025, Summit will offer five new itineraries ranging from five- to nine-night across the Western and Eastern Caribbean.
Nestled in The Bahamas, Perfect Day at CocoCay is a vibrant private island paradise that offers guests an array of beach-side activities and sun-soaked excitement. With its miles of pristine white-sand beaches and crystal-clear turquoise waters, guests can enjoy swimming, sunbathing, and dipping in the largest freshwater pool in The Bahamas. Coco Beach Club offers a heated infinity pool, a specialty restaurant, and 20 exclusive overwater cabanas for those seeking ultimate relaxation and privacy. In January 2024, Perfect Day at CocoCay will unveil Hideaway Beach, an adults-only paradise featuring private cabanas and a new signature food outlet.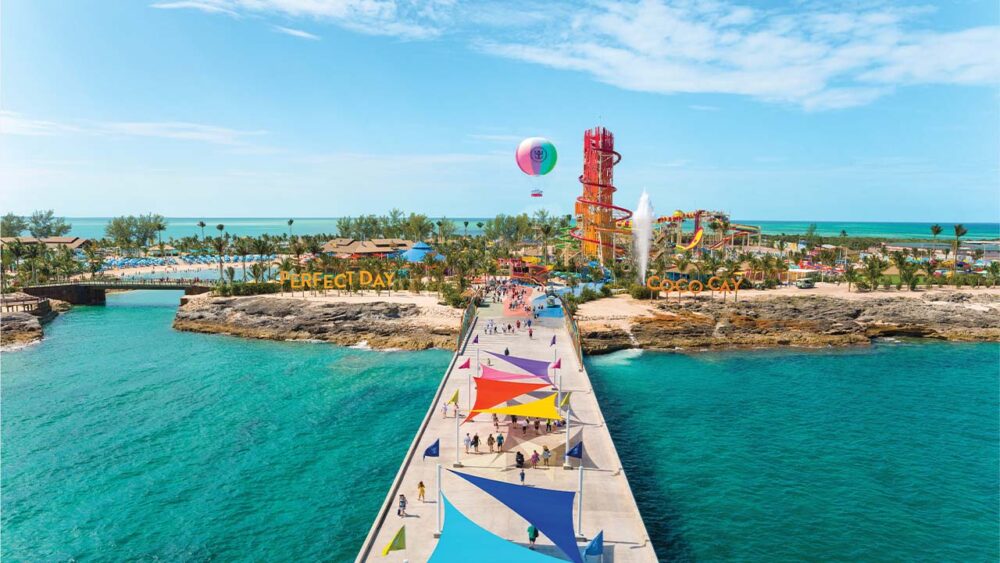 "As one of Celebrity Cruises' homeports, we are excited about the new sailings on Apex and Summit. In addition to the line's 'resort at sea' experience, their cruise guests can expect to experience unrivalled customer service and ease of sailing at Port Everglades," Jonathan Daniels says," Port Everglades CEO and Port Director.
For more information on Celebrity Cruises or to book a Celebrity cruise, visit www.celebrity.com.