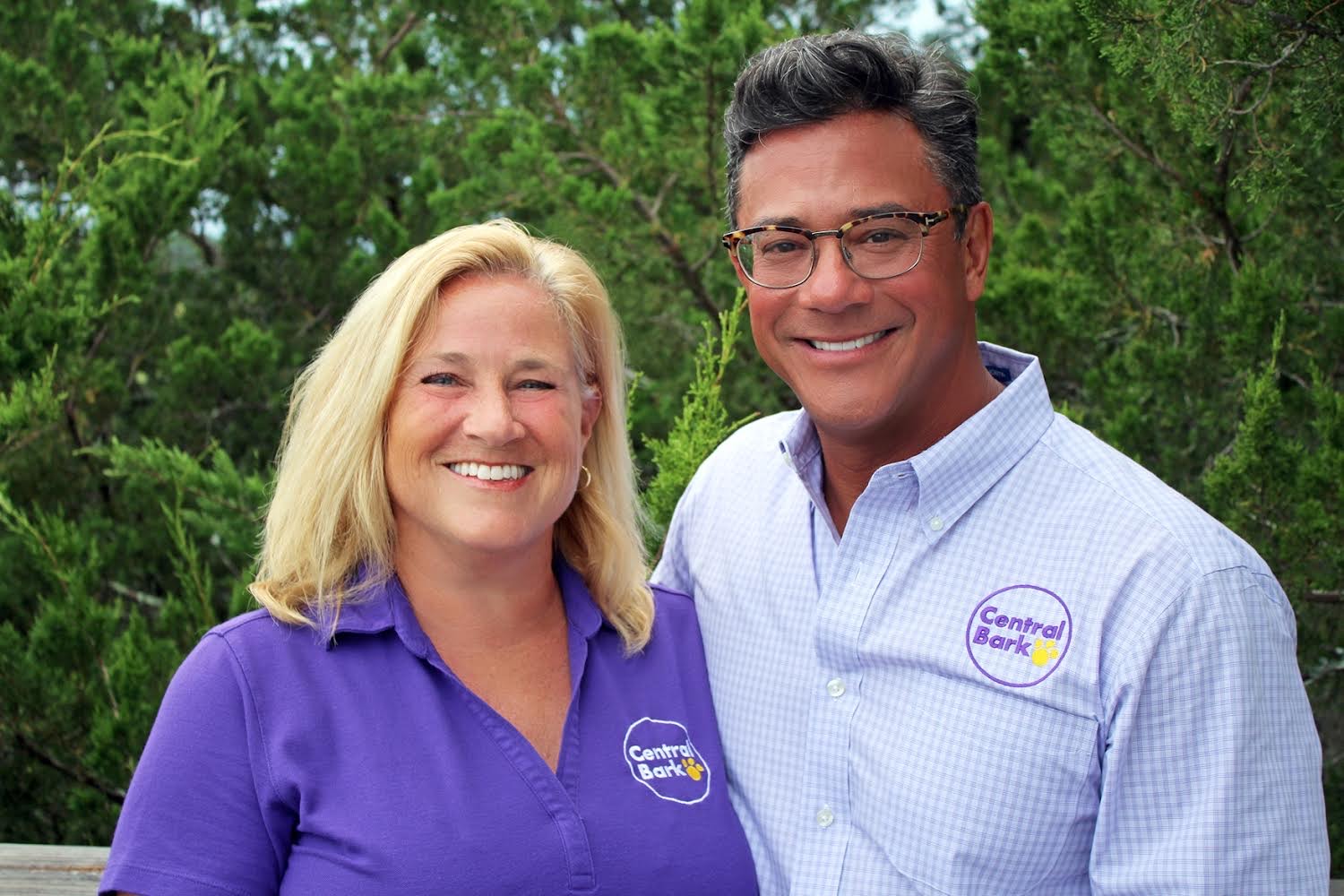 Central Bark in Fort Lauderdale Receives Strategic Capital Investment
The doggy daycare business hopes to expand its national footprint
Central Bark, the doggy daycare pioneer in Fort Lauderdale for nearly 20 years, recently formed a strategic investment partnership with NewSpring Franchise to help the company continues expanding its presence beyond South Florida.
Jackie Jordan and Chris Gaba (pictured) founded the Central Bark franchise system in 2003. The brand has drawn in dogs and their owners across the country to experience its Enrichment Doggy Day Care, which combines Central Bark's doggy daycare expertise with the latest in canine behavioral science. Since starting the franchise model, Central Bark has grown to more than 35 facilities in more than a dozen states by providing a healthy and balanced blend of exercise, social group play, learning, rest and "TLC." Central Bark also offers dog boarding, baths, grooming, a retail market and training.
By partnering with NewSpring, which operates a network of private equity strategies, Central Bark aims to accelerate growth, increase brand awareness and strengthen its mission to provide an environment where all people and dogs feel safe, valued, respected and loved. The partnership will also afford Central Bark increased access to capital and additional resources needed to bolster its infrastructure while maximizing the profitability and success of its franchise network.
"Central Bark is beyond excited to partner with NewSpring," Gaba says. "They're dog people like us, through and through, and their wealth of knowledge and experience across the broad spectrum of franchising is what's going to help elevate Central Bark to the next level. The past 18 years in franchising have been an amazing ride and we would not change a thing. We're here and thriving because of our amazing, passionate, and dedicated team of franchisees and corporate staff, and I can't wait to see us build upon that incredible foundation."
As part of the agreement, Gaba and Jordan will continue to oversee the brand's day-to-day operations while working with NewSpring to help fuel company growth and profitability.
"At NewSpring, we look to partner with brands that have redefined a business model, have a well-established customer base, and are poised for smart growth," says Patrick Sugrue, NewSpring General Partner. "Central Bark checks all those boxes, and then some. Central Bark differentiates itself from other dog daycare concepts because of their steadfast commitment to whole dog care and canine behavioral science. They've done a tremendous job of expanding strategically into priority growth markets and are well-positioned to develop even faster across both existing and new territories. We're thrilled to partner with Jackie, Chris, and the entire Central Bark team to help the brand reach that next level."
For more information about franchising with Central Bark, visit centralbarkusa.com/franchising.