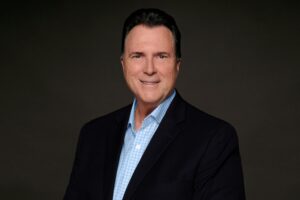 The Commercial Industrial Association of South Florida (CIASF) recently held its annual industry event to gauge South Florida's economic status and real estate opportunities. The event consisted of discussion panels, networking opportunities, the unveiling of new industrial projects and feature speakers from CBRE, Fairchild Partners, Colliers, Duke Realty, JLL, State Street Realty and more. 
The event's overall theme focused on the lack of inventory in the real estate market and how migration to South Florida impacts supply and demand. Rent asking prices in the area have increased 9.8% higher than a year ago, with double digits expected to hit by the end of the year. While 39% of South Florida's population is foreign-born, 26% of the population growth comes from Northeasterners moving to South Florida.
The increased migration to the area has also made the tri-county area a hot-spot for high-growth start-ups, with South Florida No. 3 among Major MSA's (Metropolitan Statistical Area) with a 10.7% job growth over the last five years.
"It has historically been a strong and resilient market, but the changes we have seen in the past months have been record-setting due to the rapid percentage increases in absorption, rental rates and sale prices," says Jose Juncadella (pictured, left), a Principal/Senior Advisor for Fairchild Partners and past president and current board member of CIASF.
South Florida currently has 63,640 multifamily units recently being delivered, under construction or planned for development. Due to migration, the limited availability and increasing rent prices and high demand has created fierce competition for the few residential and commercial properties.
"There is a short horizon on available inventory for South Florida," Juncadella says. "Industrial warehousing is an important part of a city's infrastructure and this needs to be top of mind for city officials, especially if our population continues to grow."
With South Florida only having 7 1/2 years supply of industrial land available for future development, proposed projects will primarily consist of demolishing existing properties to make room for new construction. 
"Covered land plays will continue to be the medium by which developers will be able to construct projects in Miami," Juncadella says. "Simply put, buying a property with another current use, demolishing the existing structures, and rebuilding new Class A warehouse will be very prevalent and perhaps the most common type of project."
CIASF has over 275 business leaders involved in developing, designing, constructing, selling and leasing industrial and commercial warehouses. It was founded as the Industrial Association of Dade County (IADC) in 1980, but the organization changed its name to CIASF in 2006 to reflect its desire to better service both the commercial and industrial segments of the market. 
 "Our nonprofit organization is focused on educating our membership as well as connecting real estate professionals with the best South Florida has to offer in regard to firms to work with," Juncadella says.