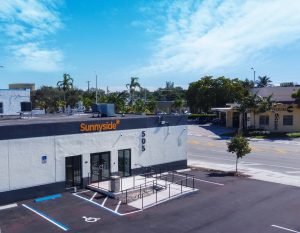 Cresco Labs recently opened its first medical cannabis dispensary location in Miami-Dade County. The new Sunnyside dispensary at 505 NE 125th St. in North Miami will provide online ordering and next-day delivery service. 
Along with providing medical marijuana products, Sunnyside dispensaries also focus on educating customers on the purchasing process. With many people unfamiliar with the process, Sunnyside helps inform customers on the differences between Indica, Sativa, hybrid, cannabinoids, and terpenes to normalize the cannabis buying experience and ensure every patient feels comfortable buying cannabis products. Many customers at Sunnyside dispensaries come to the store for the first time after receiving a medical card to alleviate pain, anxiety, etc. The company strives to help patients individually to understand what result they are looking for and what form of product they want to consume to find the proper dose to achieve the desired effect.
A unique feature of the North Miami store is a mural (pictured above) painted by Miami artist Rigo Leon.
"Growing up in Cuba, I was influenced by boats—boats built by people in pursuit of their dreams," Leon says. "The paper boats represent that journey and help this mural convey the intersection of positivity and wellness that everyone seeks. My signature' helping hand concept' is based on the desire to help as many people as possible in my lifetime. It reaches toward the Sunnyside, where positivity radiates from our vision of our best selves. The large circular stars inspire people to navigate their journey, as much as they guide boats toward the warmth of Miami."