The last time I was on a plane was in early March. I was flying home from Seattle to Miami. A few people wore masks; still others energetically scrubbed their drop-down trays and armrests. I sneezed into my handkerchief and the guy next to me asked me if were ill. I overheard flight attendants speak to each other with certainty about which overseas routes would be imminently shut down (it sounded like all of them; turned out to come true).
For someone whose summer and fall travels revolve around New York, Provincetown, Laguna Beach and Europe, the last eight months have been disorienting and isolating, to say the least. So I noted with interest that last week the CDC put in place a plan to lift the no-sail order on cruise ships. At first, only crews will be allowed on board, under new health and capacity protocols. Presumably, if all goes well, the CDC will set a date for passengers to set sail. More importantly, the promising vaccine news from Pfizer has me dreaming of summer travel in 2021.
The announcements caused airline and cruise stocks to spike initially, though prices have fallen back. Such swings are unsurprising: Travel is emotional, and we've been riding this rollercoaster of hope and fear for the better part of a year.
So I'll share with you some travel-related self-care: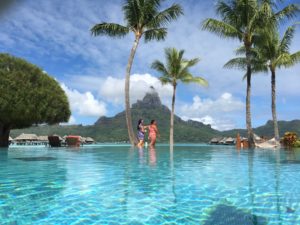 1. I do dry runs of booking domestic flights, looking at seating charts and capacity. I tend to get hot on planes, and I've learned that the back of the plane is the coolest place, so I know to give up legroom for temperature. This will prove important when I have to fly with a mask; as we've all learned, masks are most bearable in cool weather and air-conditioned spaces. It's way past time to see my family in New York. Of course, the 100,000+ cases per day have given me pause. Imagining the steps involved in such a trip are helping.
2. I've always been partial to the aisle seat, and that will be more important than ever. Less to touch.
3. I look at Italy feeds on Instagram. I look at my old photos (I've included some here), I reminisce with friends about our travels, and I keep in touch with friends who live overseas. I ask them to send photos and videos. I thought it would make me feel worse, but it actually makes me feel good. We're all in this together. Start to see things through their eyes. It's a little like traveling.
Featured image above: Ischia, Italy