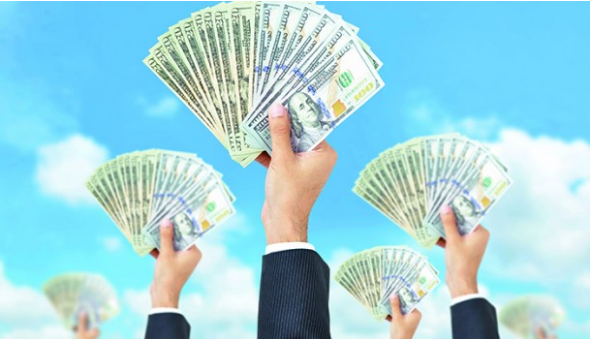 Equity crowdfunding companies get their May day
The type of opportunities available to accredited investors are now available to the masses. The reason is Title III of the federal Jobs Act went into effect on Monday, May 16.
Previous crowdfunding relied on being a high net worth, accredited investor or investing in a concept, such as with Kickstarter, just for the opportunity to get a product at a discount. For example, there was no equity for the Kickstarter investors in Occulus, when it was acquired by Facebook.
Here's a few paragraphs about the new rules from Ryan M. Feit, CEO & Co-founder of SeedInvest, who spoke at eMerge Americas in 2015.
Today is a historic day for entrepreneurs and investors everywhere. Four years ago, SeedInvest embarked on a journey with a clear mission – to transform the broken private company fundraising process in order to make it easier for entrepreneurs to raise capital. Furthermore, one of our founding core beliefs was that everyone should have the right to invest in private companies. Now, after four long years of working with the SEC, FINRA and other policymakers, we are happy to announce that Title III of the JOBS Act, which is truly Kickstarter with equity, kicks in today.
What Changes Today?
In a nutshell this means that early stage startups and small businesses will be able to raise up to $1 million through investments as low $100 per person.This is not a fit for every company and the rules are far from perfect, but it is enough to get started and has the potential to be transformational for entrepreneurs. Larger, more established companies will continue to utilize Regulation A+ to raise $5-$50 million through small investments from lots of people, but today the door opens for earlier-stage startups and small businesses.
Why Does it Matter?
For most founders, no matter how successful they are, fundraising tends to be the worst and most distracting part of starting a company. Equity crowdfunding is important because it has the potential to allow founders to spend less time fundraising and more time building their businesses, which is what really matters. And for investors, historically investing in startups has been reserved only for venture capitalists and highly-connected angel investors. Now anyone can access investment opportunities in startups through equity crowdfunding. Unlike investing in public stocks, by backing startups which are addressing big problems, you can make a real difference.
As you can tell from Feit's comments, Title III might be far from perfect. There are some skeptics out there, such as a contributor to Forbe's.