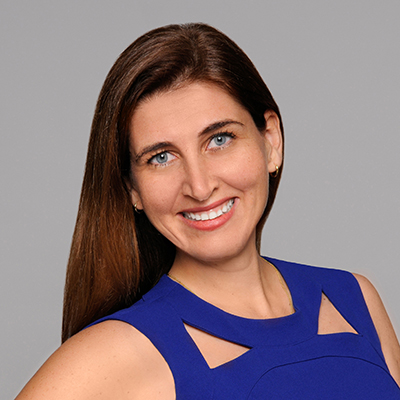 Excellence in HR Awards Honorees: Cristina Espejo
Meet Cristina Espejo, Chief People Officer at Atlantic Sapphire
Espejo is an accomplished executive director and board member with more than 15 years of success across a broad array of industries such as salmon farming, food & beverage, engineering services, climate change, retail and distribution, maritime, oil and gas, and infrastructure. Leveraging her extensive experience in management in fast growing organizations, she leads the People & Culture agenda at Atlantic Sapphire. Prior to Atlantic Sapphire she held the position of Executive Director for People in Cosentino NA, and HR Director for DNV GL , where she spent 12 years. Ms. Espejo is a dynamic, optimistic, innovative and performance-driven executive, experienced in balancing the human resources toolkit to ensure long term contributions to the top and bottom line of sustainability-driven companies.
Favorite Quote: Culture eats Strategy for Breakfast (Lunch or Dinner)
Fun Fact: Lived and worked in 4 continents
How do you unwind after a long day of work? Time with family and friends, sewing and enjoying long walks in our beautiful city.
What challenges have you faced in your career, and how did you overcome them? As many professionals in my line of work one of the areas that engages me is that every day is different and challenges are so varied and sometimes unexpected. Some challenges have been more strategic around driving hypergrowth to satisfy demand- through establishing baseline for massive growth, attraction strategies combined with fast paced development programs (reducing qualification timeframe from 2 years to 6 months), to complete collapse in a market (disappearance of a market in a matter of 3 months) , culture and change management and working on cross training and reorganization of teams throughout 5 continents. Other challenges are closer to the individuals and their communities: Supporting our employees and families during an attempt of "Coupe d'Etat" in West Africa or evacuations during hurricanes, or establishing scholarships and driving local content, or my favorite: making individuals believe in their own potential to make a positive impact through their work and through teamwork and collaboration.

What has been the most monumental moment of your career thus far? Have many moments in my career, the very special moments are linked to seeing teams and employees reach higher than what they had expected themselves. One very dear to me was one from an employee in Angola- he was one of the first employees enrolled in DNV's local university scholarship , and he sent me the most beautiful letter when he graduated from University- he is currently one of the managers. In a strategic perspective how after a lot of struggling and back and forth with the leadership team we were able to build a robust competence mapping program that was later on used for developing training programs as well as for pricing and sales, increasing our profitability and ability to respond faster to the market.
What's the best piece of advice you've ever gotten? Ask questions and be curious. Remember we are more intelligent as a collective than individually if there is independence of opinion.
What qualities make for an outstanding HR professional? Genuine interest and care for individuals and teams and strong understanding of the business and strategy to help drive the strategy through people agenda and culture.
How have you adapted your HR skills to COVID? As essential workers we had to adapt slightly our strategy. We moved from a more corporate focus, to caring about each single one of the employees beyond work reality, empathizing with their families and communities.
What are some misconceptions about HR and how do you combat them? Being scared of HR, being the ones firing and disciplining. The second misconception is that HR is not strategic- From my perspective because of the nature of our work and long term consequences and impact of our actions, we must be extremely strategic- For both the way to combat is through education on the importance of contributions of HR (we help through a very complex toolkit to drive people and teams to achieve the strategy) as well as leading by example. Finally not being afraid to speak up in strategic areas because they are not traditionally associated to HR.
What do you like most about working in HR? HR is strategic, long term, challenging and impactful. We are core to driving and developing the culture in an organization which will be the basis for achieving the strategy. I have been and I am lucky to work for companies that are helping build a better World : either ensuring safer work environments, driving safer and healthier food, supporting healthier hospitals or fighting climate change or creating quality employment- It is very difficult not to feel the obligation to ensure we are as successful as possible!