Having earned a Gold Medal and being named "Mezcal of the Year" and "Mezcal Producer of the Year" at the 2023 Bartender Spirits Awards, Desolas Mezcal, a female-founded spirit, continued its list of accomplishments with the completion of a friends and family round of investment that includes Miami Heat sharpshooter Duncan Robinson. Handcrafted from the Salmiana Agave in San Luis Potosi, Mexico, Desolas creates a distinct flavor profile with low smoke and botanical and fresh aroma. The premium mezcal boasts a smooth and balanced taste with notes of citrus, black pepper and an elegant vanilla finish.
"We are extremely proud of Desolas' continued trajectory, distribution and evolution," GG Mirvis says, Founder and CEO of Desolas Mezcal. "This latest investment round will allow us to continue to grow, scale and market. Adding great partners like Duncan Robinson is a testament to the quality and potential of the brand."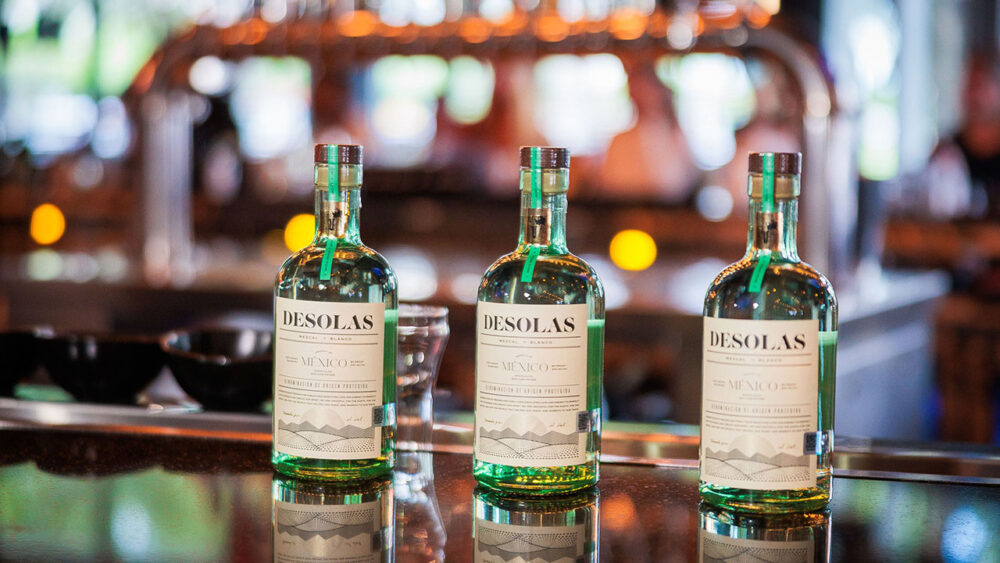 During his five-year tenure with the Miami Heat in the NBA, Robinson became a star shooter and played in two NBA Finals. He also made history by becoming the fastest player in the NBA to hit 800 three-pointers. On Aug. 6, 2021, Robinson signed the largest contract in NBA history for an undrafted player, a five-year deal worth $90 million.
"I'm incredibly excited to be involved with Desolas," Robinson says. "I couldn't pass up the opportunity to be aligned with such a high-quality product and team. GG and the team have worked tirelessly to curate a mezcal that stands apart from its peers. If you haven't had the chance, make sure you check it out!"
Desolas Mezcal has quickly gained popularity among spirit enthusiasts and has been featured in notable publications such as Forbes, People, InTouch, OK!, and VinePair. The brand's unique flavor profile, which is non-smoky, has contributed to its success. Desolas is distributed in several states, including New York, Florida, Georgia, Texas, and California, and continuously expands into new markets.
Desolas Mezcal stands out from other mezcals as it's made from 100% Salmiana Agave found in San Luis Potosi, Mexico, rather than espadin from Oaxaca. Salmiana Agave is known as the "Green Giant" because of its enormous size and requires careful handling as it's a low-yielding agave that can take up to 25 years to reach full maturity before harvesting. Additionally, the region's arid air and chalky soil contribute to the unique flavor profile of Desolas Mezcal, exposing herbal, grassy, and botanical notes.
Photo Credit: World Red Eye