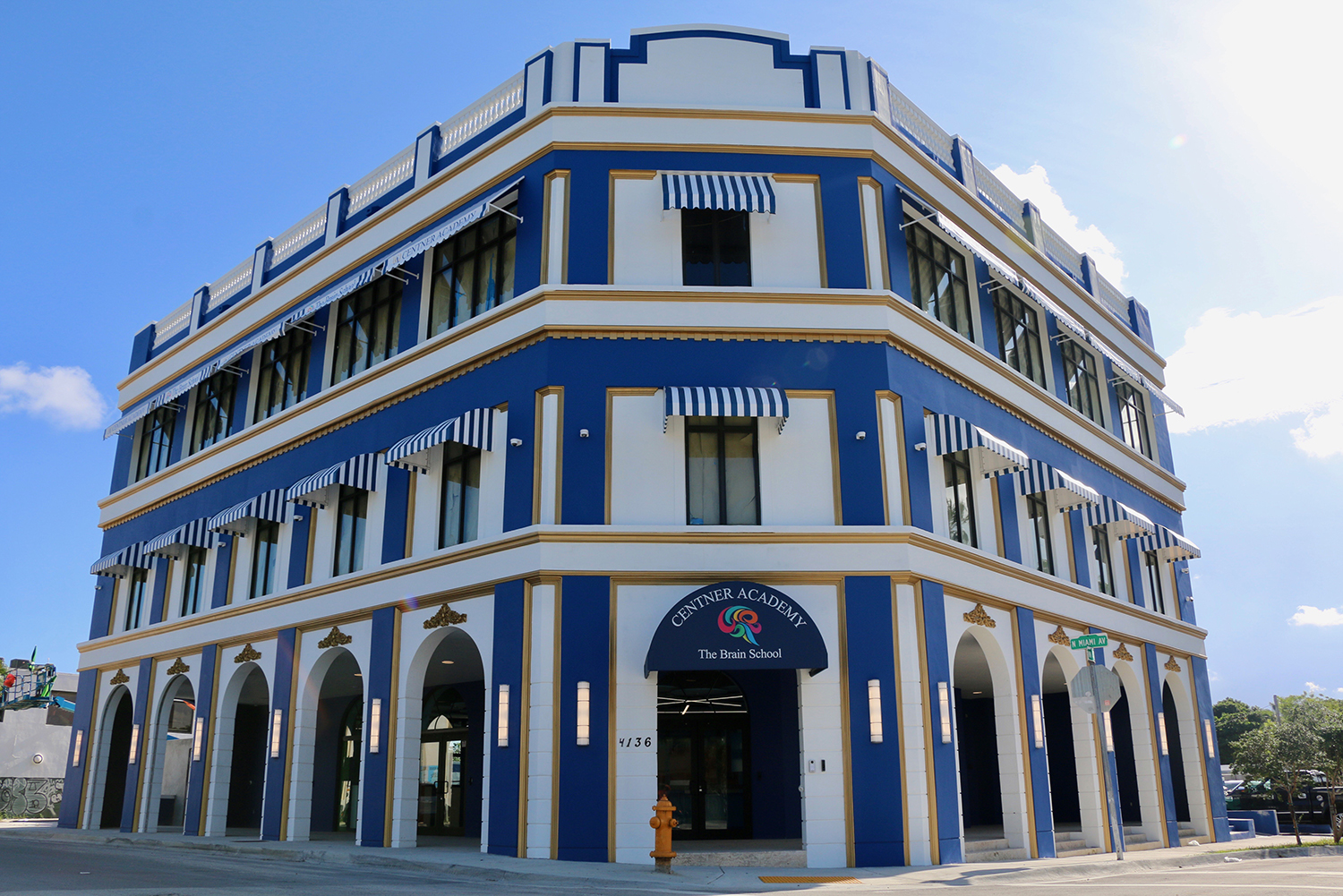 Geriatric care, a new school, entrepreneurial funding and AI
In this installment of SFBW's "Education Collaboration" series, we examine how federal funding will be used to meet the growing health needs of the elderly, how a new Miami school will focus on more than academics, a business program providing future entrepreneurs with seed money, and a new degree being offered in artificial intelligence.
NSU to use federal money to improve geriatric care
It's a sad fact, but as the population grows older, we will need to provide better health care for an increasing number of geriatric patients. With an eye toward the future, Nova Southeastern University's Dr. Kiran C. Patel College of Osteopathic Medicine recently announced it has received a $3.5 million federal grant to fund a geriatrics workforce enhancement program.
The grant is part of a national initiative to help establish a health care workforce to maximize patient and family engagement and integrate geriatrics and family care.
NSU will use the funding to establish a multifaceted approach to help geriatric patient care, says physician Naushira Pandya, professor and chair of the university's Geriatrics Department. In addition to partnering with various medical centers and facilities throughout South Florida, family members will play a vital role in patient care. "One of the goals is to educate family members," Pandya says, adding training will also focus on recognizing Alzheimer's and other dementia-related diseases. "It's about the management of chronic diseases at home. How to detect it, and how to plan for the future."
NSU is setting up community partnerships to work with organizations involved with geriatric care. "It's not just training medical students," Pandya says. "We will train other health care professionals, including physical therapists, nurses, medical assistants and optometrists. We'll be partnering with area hospitals that have residency programs, and they will receive training."
Miami school wants to emphasize more than academics
There should be more to education than simply teaching reading, writing, and arithmetic. That's what serial entrepreneurs Leila and David Centner believe, and they're taking steps to focus on other—perhaps equally important—life lessons to be taught and emphasized in their new private school, opening in Miami.
The Centner Academy will start each school day with meditation. Lunch will include a mindfulness lesson. Plus, students will be taught about emotional intelligence and how to deal better with life's stressors throughout the day.
Leila Centner wants to teach children to better understand their own emotions and how to deal with them. "You can't blame someone else for your feelings," she says. "Any issues you have are your own doing. You can react in a calm way. That's best for problem-solving."
During its first academic year, the Centner Academy will be open to ages 2½-6. Centner says it plans to add a new grade level each year, eventually through the high school level.
Also part of the curriculum will be an infusion of Mandarin, which Centner describes as a "tonal" language, which means different words have different tones like pitch in music. She says Mandarin is complicated to learn, but "young minds are like a sponge." All in all, the Centners want their academy to prioritize happiness and well being along with academics.
Program provides its
business grads seed money
Traditionally, people graduating from college had to ask friends and family for money if they wanted to start their own businesses. However, some business students at a Nova Southeastern University program have found another source of startup money: the school itself.
NSU is providing graduates of the Huizenga Business Innovation Academy a $20,000 edge to launch their own businesses. Graduates of this four-year program will receive a bachelor's degree along with an MBA. During the first three years of undergraduate work, students maintaining at least a 3.0 GPA will receive an annual $18,000 scholarship.
Tom Tworoger, a professor and chair of NSU's Entrepreneurship Department, says students will present their business plans to a panel of faculty members. They are given the freedom and leeway to select their own businesses. Tworoger says this program provides graduates a great advantage in today's market. "The best way to obtain venture capital is by going to the three F's: 'family, friends and fools.' The vast majority of venture capital comes from the three F's," he says, adding the $20,000 from NSU is really seed capital to get their business ideas off the ground.
Some graduates might also consider acquiring already established businesses, Tworoger says. "There are 200,000 small businesses in South Florida, and this area's population is getting older. We live in a tremendous service economy."
New FAU program is
the 'way of the future'
Florida Atlantic University has become the first educational institution in the entire state university system offering an master's degree in artificial intelligence.
Stella Batalama, dean of FAU's College of Engineering and Computer Science, says AI is the way of the future. "AI is pervasive. There's hardly any industry that doesn't use it," she says. "We are at the dawn of a new industrial revolution with AI and autonomous systems."
Batalama says establishing a specialized AI degree program came easy for FAU. "We already had expertise in house," she says, adding AI will have uses in all fields, including health care. Batalama says job projections indicate AI and related occupations will be on the increase in the near future, according to the U.S. Department of Labor's Bureau of Labor Statistics. In addition, such jobs are expected to command top salaries.
The new program started this fall, after it was approved by the board of governors in August. "We're spreading the word now," Batalama says. "Our responsibility is to train the future workforce."
She says many professionals already in the workforce will go back to study AI because it could enhance their career paths.♦