Habitat for Humanity of South Palm Beach County offers a new opportunity for executives and corporate leaders to partner with a local Habitat family to construct a new home to build self-reliance through affordable homeownership. Donors in the new Founder's Circle and Elite Leadership Circle sponsorship levels can participate in a reserved, high-profile and limited build shift with exclusive benefits for the builders and their companies.  
The annual CEO Build will be held on Oct. 13 and Oct. 14 in Delray Beach, presented by CP Group and Rack Electric. The annual fundraising event features C-Suite executives and business leaders who volunteer to build a single-family home alongside the local family who will reside and own the property. Along with the community aspect, the event provides a unique networking opportunity, increased corporate visibility and enhanced opportunities for employee engagement.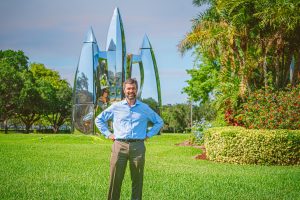 "Home means to me, safety," Angelo Bianco says, Managing Partner of CP Group, a CEO Build 2022 Co-Chair and Sponsor. "You often hear a home is where you hang your hat, but I think home is where you can rest, you feel safe, you can be yourself, you can put your head down at night and go to sleep." 
Along with Bianco, Jesse Rack,Vice President at Rack Electric, serves as the co-chair. The duo encourages fellow business leaders in the community to join them in building a home in partnership with a family needing safe, decent, and affordable housing. No construction experience is necessary. 
 "Home is really where you make it," Rack says. It's being with your family, having four walls and a roof, and getting an opportunity to spend time with the ones that you love."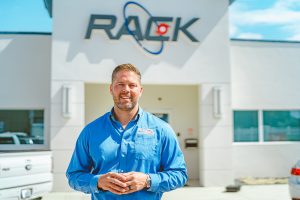 The CEO Build Founder's sponsorship levels require a minimum $20,000 commitment for the Founder's Circle and a minimum of $10,000 for the Elite Leadership Circle. Corporate sponsors and builders will participate in a reserved Friday, Oct. 14 morning shift and can enjoy exclusive benefits for the builder and their company. Other available participation opportunities include the choice of morning or afternoon shift on Thursday, Oct. 13, which requires a minimum $2,500 financial commitment. 
 The committed Founder's Circle and Elite Leadership Circle members include: 
Angelo Bianco, Managing Partner, CP Group 

Jesse Rack, VP, Rack Electric 

Tom Moraca, President, Moraca Builders 

Kenneth Lebersfeld, President, Capitol Lighting 

Kim Sarni, Managing Director, South Florida Business & Wealth 

Mitch Sinberg, Senior Managing Director – Florida Leader, Berkadia Commercial Mortgage 

Noam Ziv, CEO, El-Ad National Properties 
To participate, sponsor, and join the Founder's or Elite Leadership Circle, contact Danielle Iverson at diverson@hfhboca.org or click here to donate today.  
Habitat for Humanity of South Palm Beach County (HFHSPBC) is a 501(c)(3) organization and an affiliate of Habitat for Humanity International. The nonprofit was founded in 1991 and serves low-income families, veterans, and seniors in Boynton Beach, Delray Beach and Boca Raton.