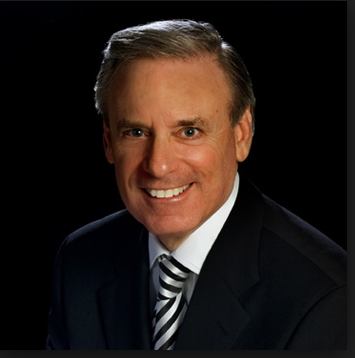 He fought the SEC and won
Banker Alan Levan's determination to fight the Securities and Exchange Commission paid off on Monday when a federal jury rejected all of the remaining civil fraud claims against him.
The case against the former leader of BankAtlantic ends one of the longest running legal sagas regarding the Great Recession in South Florida, which saw numerous banks fail and get taken over by regulators.
Levan, now the chairman and CEO of BBX Capital, had previously faced a 2014 trial in which jurors found BankAtlantic had not filed false statements with the SEC. On appeal, Levan also overturned a ruling that barred him from serving as a director or executive of a publicly traded company for two years.
Levan was previously the chairman and CEO of BankAtlantic Bancorp and the SEC attacked him over three sentences during an 80-minute earnings conference call in July 2007, saying they were false and violated securities law.
"I am pleased this regrettable nine-year ordeal is finally over and has ended in complete exoneration," Levan said in a statement on Monday. "This frivolous action by the SEC was clearly motivated either by incompetence or by malicious self interest so the agency could say it did something to somebody other than watch the banking system collapse under its nose. I am ready to move on and build on the considerable success we have enjoyed at BBX Capital, which has prospered despite the unfair and unwarranted burden imposed on us by this SEC witch hunt."
Much of BankAtlantic's assets ended up being acquired by BB&T in 2012—the bank never failed—but many of its distressed assets ended up in the hands of BBX, which has prospered by maximizing the assets' value during the economic recovery. The class A shares of BBX (traded under the symbol BBXT) traded at 11 cents back in 2009, but closed at $7.23, up 23 cents on Monday.
The case was a major victory for prominent Miami attorney Eugene Stearns of Stearns Weaver Miller, who blasted the SEC in a press release: "Not only did Alan Levan do nothing wrong, his behavior during one of the darkest periods in U.S. banking history was impeccable. The bank never made toxic mortgage loans and didn't take a penny of federal bailout money. If every bank in the country had engaged in similar conservative practices, we might have completely avoided the financial crisis. The relentless pursuit of a meritless case demonstrates just how far off the rails the SEC has gone to find scapegoats for its considerable regulatory failures."