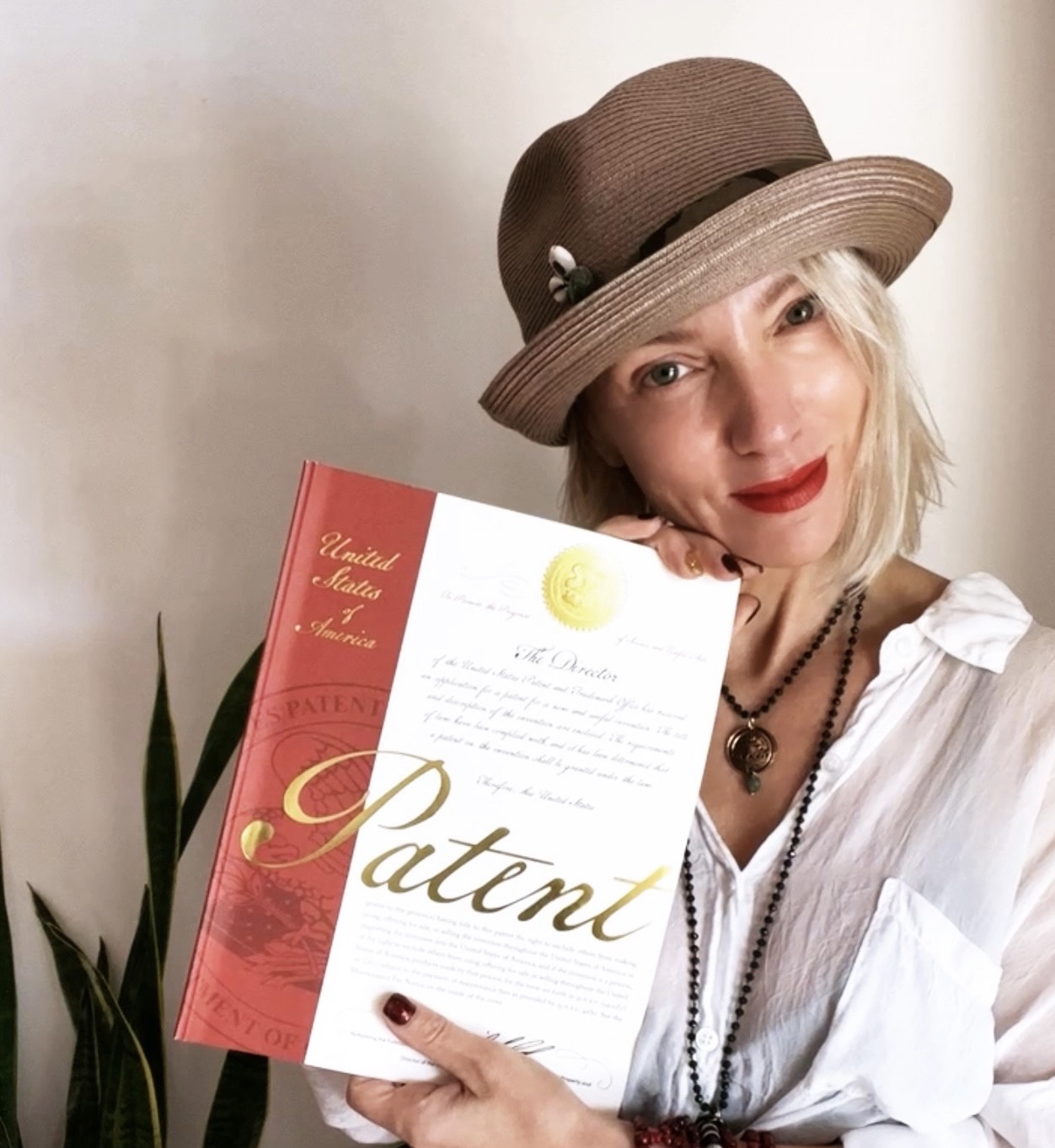 Katia Designs in Boca Raton Receives U.S. Patent for Customizable Necklace System
The company aims to revolutionize the jewelry world with a new type of necklace system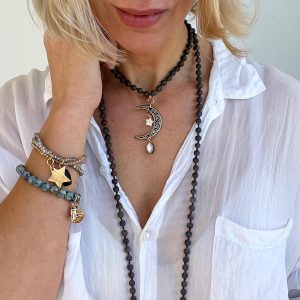 While millions of people around the country dream of having a patent for something they have created, only about half of the hundreds of thousands of applicants are awarded one each year. Luckily for Catherine "Katia" Rudnick, owner and jewelry designer at Katia Designs in Boca Raton, she was granted a patent for a customizable necklace system and method. Her handmade jewelry line focuses on uplifting messages and natural elements, such as gemstones, crystals and seashells.
"I'm thrilled to have been granted a patent for my design," Rudnick says. "Not everyone can create something that is unique in such a crowded field, but I'm happy to say that I did."
According to the U.S. Patent and Trademark Office, there were roughly 650,000 people who submitted for a patent in 2020, and 47% of them were turned down. The number of patents awarded varies each year, but a record number of them were awarded in 2019 when 333,000 were granted. However, getting a patent for a design is more difficult because so many ideas have been presented already. Sometimes people go years trying to get a patent and cannot. What's even rarer is that Rudnick was awarded a patent on her first attempt.
Having a patent granted is vital for creators because it gives them exclusive rights to the design for a certain period. Katia Designs will have exclusive rights to make, use and sell the design in the country for 15 years. She aims to use the method to revolutionize the necklace industry because the patented clasp allows people to wear the necklace at numerous different lengths.
The patent is for a design where a necklace can be worn in different ways using a magnetic clasp. The idea allows people to change the look of their necklace easily, and being that it uses a magnetic it takes just seconds to change the necklace look. Each necklace in the Katia Designs collection is designed to resonate with the wearer. It includes elements that will be meaningful to the person and an uplifting message that serves as a reminder of a goal, mission, aspiration or expression that the wearer has.
"Being awarded a patent is special because it is confirmation that what I've created truly is unique," Rudnick says. "People love my designs, and I can't wait to share more of them going forward. It's a very exciting time in jewelry design!"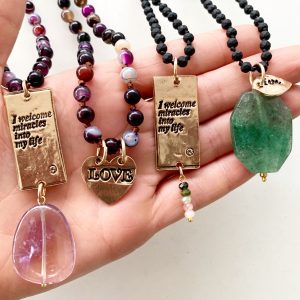 Some of the uplifting messages offered in the Katia Designs lineup include "remember who you are," "perfectly imperfect," "just breathe," "my thoughts create my reality," "anything is possible," "fearless," "I am strong," "today I welcome miracles," "what you seek is seeking you" and many others. The messages focus on being healing, goal-oriented, uplifting and positive.
Katia Designs offers a complete line of handmade spiritual jewelry, including malas, chokers, fusion, danties and bracelets. To view the Bohemian chic collection and learn more, visit the site at https://katiadesigns.com. To see a video on how the necklace has been uniquely designed with the patented clasp, visit https://www.youtube.com/watch?v=Q5oj8uCJueY.