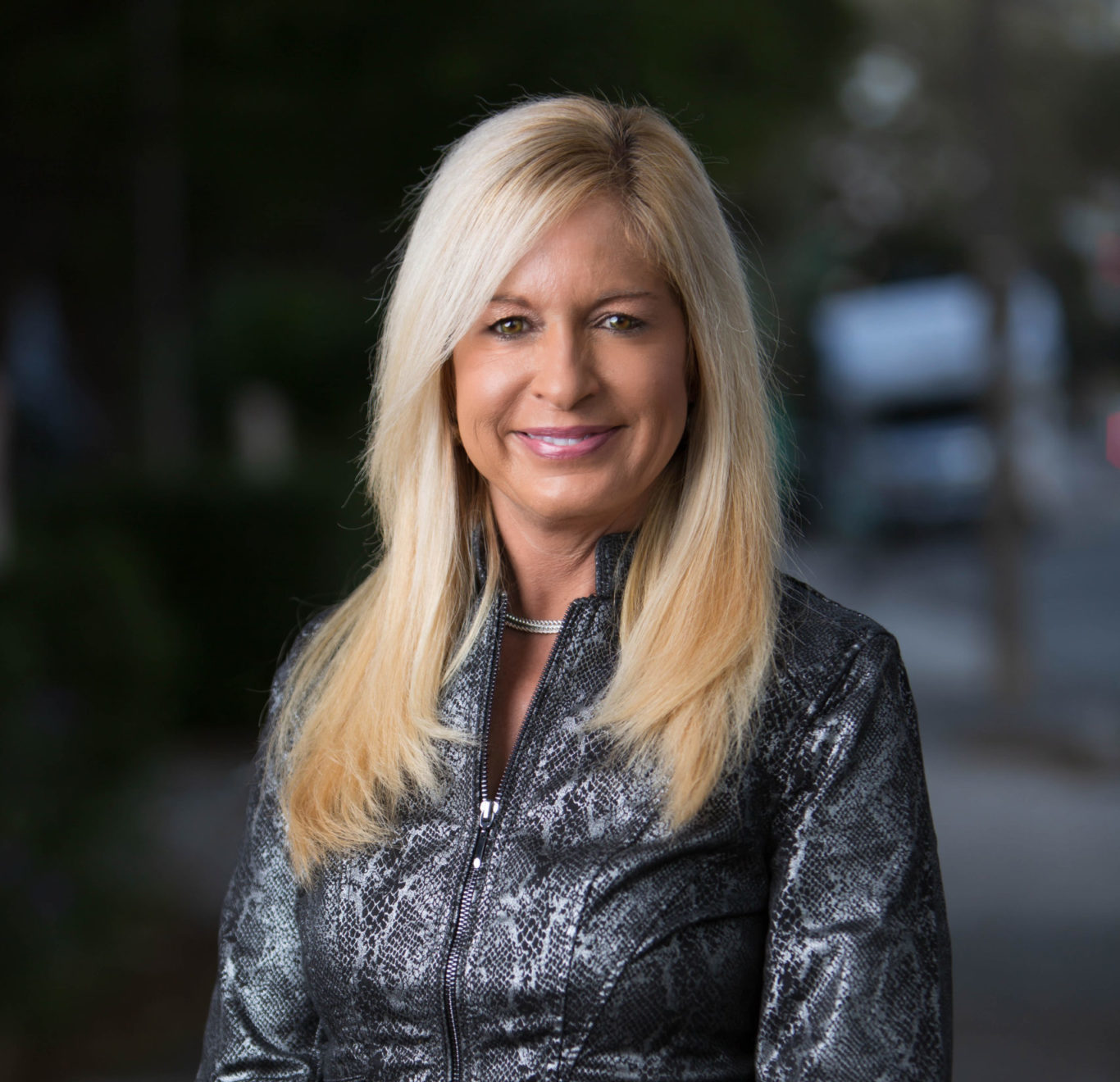 Office Space
It's a dynamic time in South Florida's pandemic economy, one that you can track by taking a look at the commercial real estate picture. Kelly Smallridge, president and CEO of the Business Development Board of Palm Beach County, offers a snapshot of the health of the boardroom and the glass tower.
Can you provide an overview of how the pandemic has impacted the business landscape?
In terms of the business climate, I think that Palm Beach County is one of the very few areas of the U.S. that has seen an uptick in interest for businesses that want to move out of dense areas. So in many ways, COVID has created a prime opportunity for South Florida's real estate community. Assuming that we have the vaccine this year, I think that companies that are interested represent a mixed bag.
How so?
We're getting interest in companies from the Northeast looking to come and occupy our class-A office space, which is great, because you never want to be sitting with a lot of vacancies. At the same time, we have companies that are evaluating their leases and expirations and are trying to determine whether they are going to lease the same amount of space, which impacts our economy and our real estate community. However, our office market is fairly hot with a decent number of financial service firms in Boston, Greenwich and New York looking at the area. So that's helping, with a few 50,000-square-foot clients snooping around.
And how is the migration from other states impacting the legal landscape here?
Everybody should have a person on staff who knows how to legally domicile and understands the tax laws, because companies want to know how they and their employees can take advantage of the state's tax laws. And they need real estate attorneys for the transactions.
In terms of domicile, you have to spend six months plus one day in-state, right?
Correct. That's one of the biggest asks that we have and there are firms that really specialize in that because while it sounds easy—six months and a day—I've seen hiccups that clients have experienced where they may have held a bar mitzvah in Manhattan but they claimed they were legally domiciled here. Simple triggers like that can spark the IRS to take a look, so we really want to make sure that they have the resources that they need. We use our members to assemble accountants and lawyers who can answer questions about Florida's tax environment.
Whether new arrivals or longtime locals, are people going to want to work in offices to the extent that they did a year ago?
Absolutely. Initially, when COVID struck and we were mandated to stay at home, I would say that a lot of CEOs at the time, thought, wow, this is really working out for us. And I have to admit, I was one of those CEOs who was adamantly opposed to working from home, but then when I didn't have a choice, I thought it was really working. But recently I've sat on panels—I've listened to architects and real estate experts—and what we're all hearing is that is very few companies will get rid of offices altogether.
What's their reasoning?
They don't like the barking dogs, they don't like the distractions, they don't like the muting or the faces not showing up on the Zoom calls. Now CEOs are saying, Maybe I don't need that large of a footprint, but I definitely want to have that office environment. They say that when the vaccine is here, they will come back to some sort of a hybrid model, if not everybody in person.
Are you hearing about air ventilation and purification system upgrades in offices?
The Business Development Board is courting a company that does manufacture air purification systems and is going to start up as a result of COVID. And they will go into hospitals, office buildings, apartment complexes and big institutions.
Do you think employers will be more flexible about the workday, where there's maybe not a mad rush at 9 a.m.?
Yes, I do. I think they'll be more flexible, and I think many of them—and this is based on my conversations with local architects—are looking at pandemic-proofing their office environments, so the gatherings in the kitchens and at the coffee stations and open cubicles might diminish. If you look at one of the biggest office buildings going up in West Palm Beach right now, Jeff Greene's One West Palm, he's asked for revisions to the office plan to include balconies to allow some fresh air in. Companies want to create an environment of safety and comfort.
Photos by Larry Wood