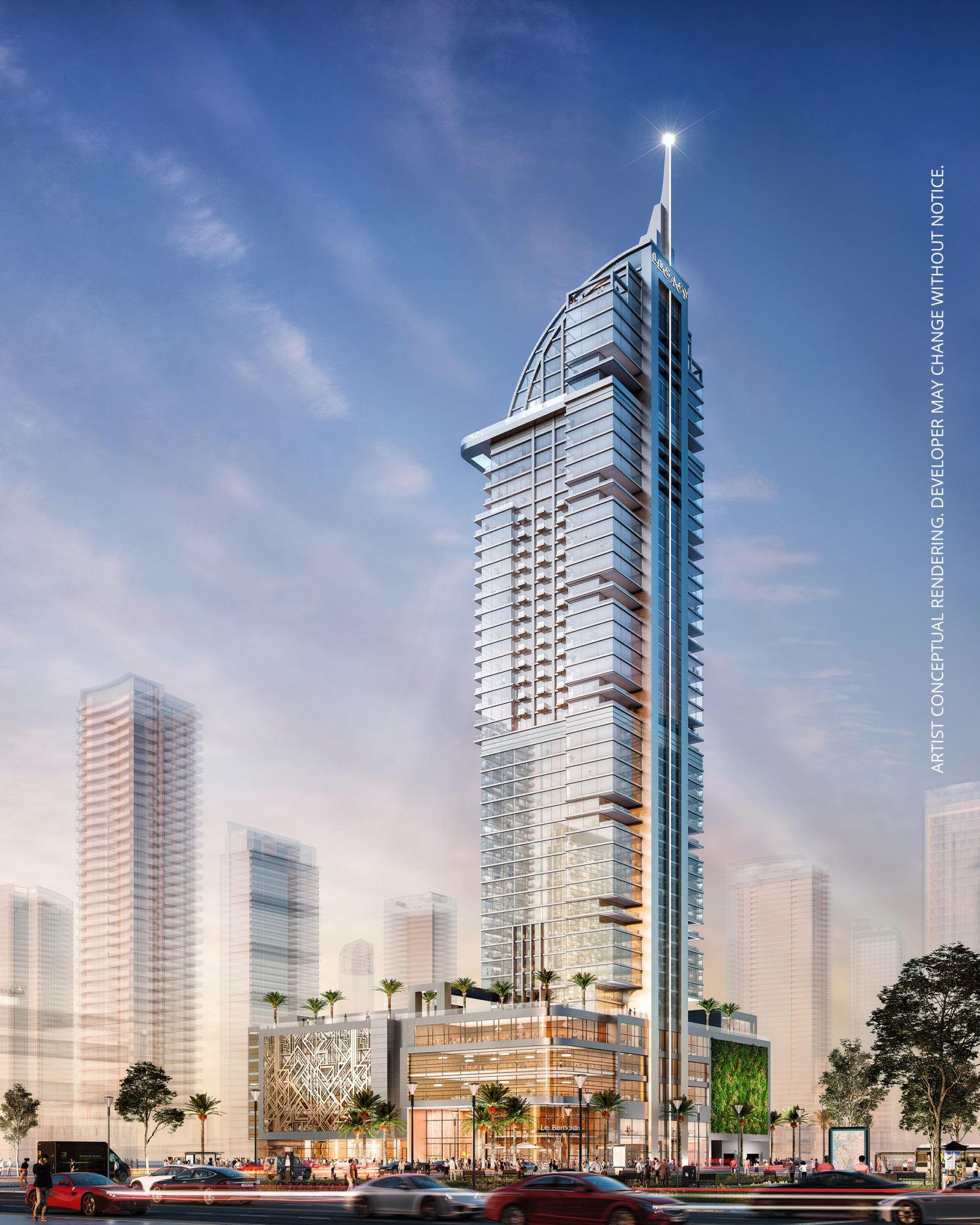 Miami Worldcenter is closer to constructing its next tower.
The Next Miami recently reported that the FAA approved the 661-foot height of the Legacy Hotel & Residences, after a four-month review. It is just under the 699-foot Paramount, completed in 2019, at the Miami Worldcenter.
The mixed-use tower from Dan Kodsi at Royal Palm Companies. features a neo-futurism-inspired design with 274 branded residences and a 256-room hotel, plus retail space on the ground floor. The project will impress with a cantilevered, Singapore-inspired pool, downtown's largest pool deck set on one acre as well as the city's first enclosed rooftop atrium on the top seven floors. Adding to the exclusivity is a members-only international business lounge and an eight-floor medical and wellness center.
Topped with an artful spire, Legacy will also feature microLUXE residences that range from 400 square feet to 949 square feet. Studios and two-bedroom units will start at $300,000.
The Next Miami reports that Legacy is scheduled to break ground early this year, pending a construction permit from the city.
As SFBW previously reported, Miami World Center Associate, the master developer of Miami Worldcenter,  sold a 1.53-acre parcel to RPC for $33.9 million in December.