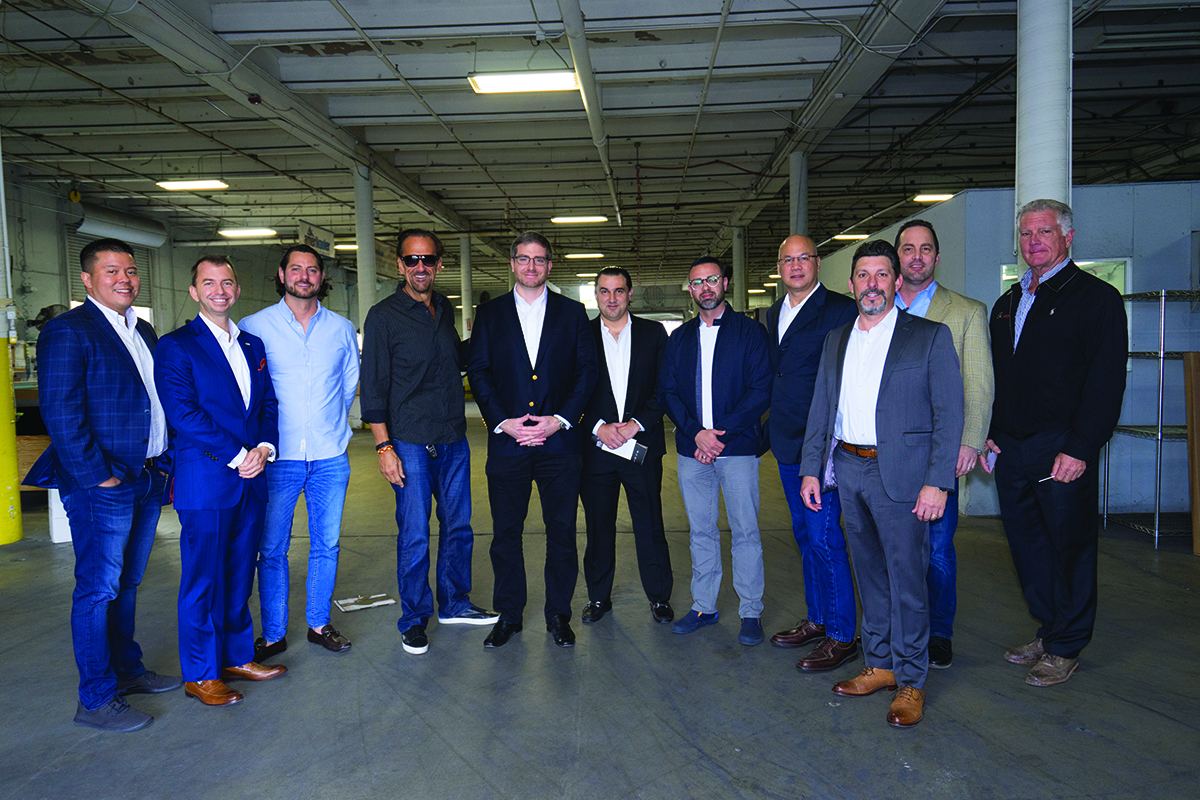 Lessons from savvy business operators in a tough business
sponsored by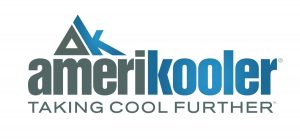 Photos by Patrick Clinton
SFBW assembled a panel of the region's top restaurant companies to gain insight into the challenging hospitality scene. Panelists shared how their field is changing rapidly, affected by reality TV shows, millennials, vegetarians, fickle palates, restaurant review sites and the growth of takeout and delivery.
Panelists assembled at the Hialeah headquarters of sponsor Amerikooler, a top manufacturer of walk-in coolers. Because of technical difficulties, Bokamper was interviewed after the gathering. SFBW Editor-in-Chief Kevin Gale conducted the interviews.
The following transcript has been edited for brevity and clarity.
We see all these reality TV shows on restaurants and chefs. What's the myth or reality of what we see versus what it's actually like in your restaurants?
Sobel: One of the biggest misconceptions is that if the executive chef is not cooking your food, like Angelo Elia, it's not the same quality. Our executive chefs are super talented at every one of these restaurants. These kitchens are well-oiled machines.
Lopez: We get a lot of chefs out of culinary school, and they're thinking that this is going to be this glamorous type of fun, a hipster kind of thing. Then they really get in there and they have to do the daily grind and work hard in the small quarters and pop out tons of foods. They don't get that instant gratification that they see on TV.
Bokamper: When you watch the shows, I understand they are edited, but the chefs kind of take a long time on a single dish. In reality, when you go back in the kitchen; it's a madhouse. We do high volume and it's a little more madness than you see on TV.
What are the biggest trends influencing your restaurants and the industry in general?
Bokamper: Offsite sales or to-go sales and how much that is impacting the marketplace now with all the third-party delivery parties out their—Uber Eats, and all of those type of things. It's an opportunity to create more sales, but those sales come with a percentage cost for the delivery companies. There's already a couple of people I know where they are opening brick and mortar restaurants, but are not doing any dining-in at all. It's strictly to go. I think we will see a proliferation of that going forward.
Smith: Delivery, online ordering, takeout continues to grow at exponential rates. We're always looking for tools to better serve the guests That dining experience at home has to be elevated and we work hard toward that.
Hazlett: We're still finding out how to make money with delivery, because most delivery services are so high-priced right now. We're still trying to build volume, and we're not making the margins. I'll also add healthier food options as another challenge for us. People want to eat better, they want the food to be delivered fresh. So, you do that with take out and they're not drinking. Our margins are less.
Piet: The third-party folks are selling the fact that it's incremental sales, when, in reality, it's not necessarily third-party sales. A Black Box Intelligence survey just came out that said delivery sales in the third quarter were up 53.6 percent over the year-ago quarter while dine in sales were down 4.8 percent.
Zaffere: Millennials now have all become chefs. They understand food better than they think you do, and so there's a lot of direction on how you're supposed to make their items when they walk in the restaurants. They want to know where their food is sourced. They want to know where it comes from, how it was fed, how it was treated. They're all food critics so their ability to use website reviews and comment on their experiences is really a millennial impact.
Hazlett: The social aspect of restaurants has died down in my opinion. People don't want to go out for the social part.
Mughabghab: Burgers were a big trend in 2010-12. Now it's all about the taco market, because that's where the margins are. Beef has gone up 30 percent and now you've got tacos for $5 each, so you are getting a 30 to 40 percent margin on the taco.
Ramos: To the point you made with millennials, we get that all the time with guests at the hotel. Once we prepare something, we talk them through how it's prepared and they say, "No, that's not how you do it." They're the experts. Everyone wants to know where their food is coming from—whether we partnered with any type of local bakery or butcher shop or farm. Those are things that, yes, we do, and not always do if they make business sense.
Ng: I think strong plant-based menus. We see more and more of that kind of vegetables statement—center of attention, a lot of kind of meat alternatives. There's an Impossible Burger that has great mouth feel to it. In sushi, there are plant-based options that kind of mimic the texture of fish.
Smith: I do a lot catering. So, I get 100 people for catering and I always have to ask, "Are there any vegetarians and do we have the supplies?" It's anywhere from 5 to 10 percent of dining.
Piet: Gluten-free is a big opportunity with people requesting it for whatever reasons that I don't get—I think 1 percent of the population has celiac disease, so that's not really it.
How challenging is it these days to succeed financially?
Zaffere: The cost of labor is exponentially more. The millennial workforce treats work differently and expects more from their employers. The solution and technology that we're exploring is figuring out ways to enable order entry and restaurant processes with fewer people.
Bokamper: People are more sophisticated. They are more demanding. Just the growth in the food industry makes it more challenging—especially in our market. There are a lot more restaurants opening and squeezing in spots.
Do any of you have expansion plans?
Sobel: We are scheduled around April to open Casa de Angelo in Aventura and it's our third Casa de Angelo in the U.S. [There's also a location at Atlantis in Nassau.]
Piet: We actually have three in the dirt right now. One in Fort Lauderdale at 2980 N. Federal Highway, which is a great location, Dania Pointe (the new development there), and then we'll open in Naples Mercado in January. All of these will open by the first half of the year.
Hazlett: We're doing a new TacoCraft in Lauderdale-by-the-Sea. Anthony's Coal Fired Pizza investors are part of our team, and we're going to try to grow that Mexican brand. So that's our third one.
Bokamper: We are finishing up Bo's Beach House on the southern tip of Fort Lauderdale Beach. We have been working on that for quite a while. That will be our seventh restaurant.
How do you figure out where to put restaurants?
Hazlett: We all probably did it by feel, but you can't do that anymore. We made some mistakes, so now we hire someone to do a demographic study. It's much more scientific and technology-driven now. I target which concept I want to grow and see if there is any similar concept in the vicinity which could be five, 10 miles.
Bokamper: The location for The Balcony kind of came to us. It was Whiskey Jack's. We picked it up in midstream. We wanted to be on Las Olas. We wanted to do something completely different. My partners—P.J. Cavanaugh, Damon DeSantis, Noel Cullen—and I all love New Orleans food.
For Bo's Beach House, we are right across the street from the beach. The views are magnificent. We are going to bring some of our best products from our Bokamper's Sports Bar and Grill as well as incorporating fresh fish and some more farm-to-table ingredients. We'll get with local fishermen and purveyors. We have a wood-burning pizza oven in there, too.
Jason, I'm curious about Angelo Elia the Bakery Bar. Tell us about it.
Sobel: Having a bakery has always been one of Angelo's dreams since he was little in Italy. A French bakery was in the space before and it had a lot of the equipment, which was good for us. It was our first foray into that kind of establishment, but it's something we would like to expand on in the future.
Jorge, could you tell us a little bit about the concepts at the Conrad?
Ramos: Being the first Conrad resort in the U.S. changed a lot of how we set up our operation. We try to target the guests that would normally stay in a Conrad for business, but now are at leisure with their family. There's also about 600 residential components that are within the vicinity of the property.
For Cornucopia, we wanted to have a home-like feel. When you go in, it's very welcoming. It allows guests to have more than one breakfast option. Terra Mare and in-suite dining, which is room service, also have breakfast. Spinnaker, we designed it to be Mediterranean-inspired in the sense of having shareable plates featuring very vibrant and fresh foods.
About 90 of our suites have full kitchens, which allows us to cook in the suite for the guests. We also can prepare some of the food and have the guests, finalize it or prepare with their family.
Peter, you have Shooters and Grateful Palate next door. How do they work together?
Lopez: We have our yacht provisioning service out of there as well. We have a facility that is ready to be opened for our off-site catering off Stirling Road. It's a huge facility.
We have 360 feet of dock space and had to rebrand ourselves from back in the day when we were known for beer and bikinis. We brought in the talent and we also took our 17th Street Grateful Palate and brought it over to where Bootleggers used to be and opened that up as our event-catering space. We've also taken the second floor as our Four Seasons-esque style banquet event space. We'll seat about 250 guests in three separate rooms. One of the banquet rooms will go into two separate rooms.
We're also looking to expand as well. We've had a couple of LOIs [letters of intent] out on a couple of properties. We have three different versions of cuisine that we're looking to grow. We have two restaurants that are going to be right on the beach in Fort Lauderdale. We're very close to the developer. Then, we're looking to open another Shooters. We've looked at Delray Beach and Miami, but whenever you have a waterfront restaurant, it's at times rather expensive. We have to find the right location.
Some of you have used supermarkets and airports to expand your business, so what goes into the decision-making process?
Ng: A lot of it was survival in the recession of 2007-08. Our store sales were down pretty significantly. We tried to see how we could get into some of these nontraditional spots. Fortunately, we got into the American Airlines terminal at Miami International Airport, which has been phenomenal in terms of traffic. With Whole Foods Market, we were able to partner with them and use our brand.
Mughabghab: We're looking at the Miami Airport for Rok:Brgr. We're bidding on it now and we'll probably know in the third quarter.
What do you like and dislike about restaurant review sites? Should consumers trust them? Can they be manipulated?
Sobel: Depending on the location, you have different palates for your consumers. Compare the two Casa de Angelos in Boca and Fort Lauderdale. Boca, the clientele likes their pasta very soft. It's really about personal taste, so you get these bad reviews, but you're cooking the same food that you cook anywhere else. It's just the people have a different palate.
Zaffere: The problem that initially existed was, if I wanted to say bad things about someone's restaurant I could just do it. I could have my whole staff write stuff. There was a lot of manipulation, but there are algorithms now. Recently, we had a new concept called Good Spirits. I had my wife reach out to some friends, and I said, "Hey, have some reviews written by our friends that have been to the restaurant." They were all rejected because they all came at the same time from first-time reviewers.
Piet: From a strategic perspective, we have an organization that we use that will compile all of the data, whether it's Facebook, Yelp, TripAdvisor, whatever, and from that I can pull out positive themes and negative themes that we need to strategically address whether that's enhance the positive or deal with the negative. That's big, because we have 28 restaurants right now. We get a lot of feedback.
Smith: We all have so many tourists that come here. They trust the Yelp brand to find a cuisine and then to see the reputable reviews or your ranking. I know I use it every time I travel. All it takes is providing great service and hospitality that shouldn't really cost you anything to get great reviews and ultimately have more diners coming in from out of town.
Bokamper: I think it's a very helpful tool, but there are times when you kind of feel like anybody who can raise a fork to their mouth is a food critic. It's the extreme that tends to bother me. Where people generally give you 4 to 4.5 stars and someone gives you a half or one star and says everything in this place stinks. A lot of times we kind of investigate and put two and two together. We've done that with some of the more scandalous reviews. It seems like nine times out of 10 we've thrown them out of the restaurant for poor behavior. ♦
The panelists
• Peter Lopez, director of operations for 3033 Group, which includes Shooters Waterfront and Grateful Palate Catering and Events.
• Jason Sobel, director of business development for Angelo Elia Restaurant Group, which includes eponymous fine dining, bakery and pizza/tapas concepts.
• Max Piet, CEO of TooJay's, a deli, bakery and restaurant with nearly 30 locations.
• Frank Zaffere, a partner in Old School Hospitality, which includes Quarterdeck, Good Spirits and Beach Bar.
• Sports broadcaster and former Miami Dolphins Pro Bowl player Kim Bokamper, a partner in PDKN Restaurant Group, which includes Bokampers and The Balcony in Fort Lauderdale.
• Abe Ng, CEO of Sushi Maki, which has 16 locations, including Florida International University, the University of Miami, Whole Foods and Miami International Airport.
• John Smith, assistant marketing director at Duffy's Sports Grill, which has 34 locations.
• Jorge Ramos, executive chef at the Conrad Fort Lauderdale Beach, which includes Terra Mare, Spinnaker Pool Grill and Cornucopia Market.
• Mark Mughabghab, managing partner of Rok:Brgr, which is in Fort Lauderdale, Hallandale Beach and South Miami.
• Charles Hazlett, co-founder of JEY Hospitality Group, which includes Rok:Brgr, Pizzacraft in Fort Lauderdale, Tacocraft in Fort Lauderdale and South Miami and Henry's Sandwich Station in Fort Lauderdale.