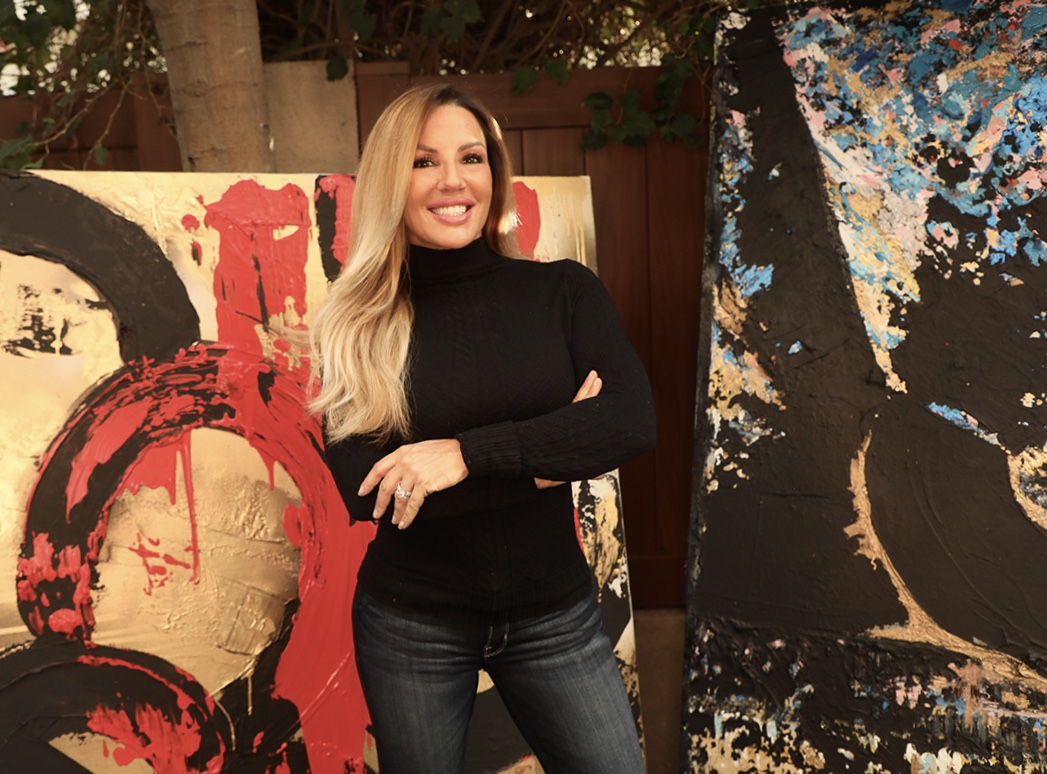 Los Angeles Artist Earns Coveted Spot at Miami Art Week
The work will be on display at the CONTEXT Art Miami exhibition
Los Angeles-based creator Hope Zarro will be a featured artist during Art Miami's sister exhibition, CONTEXT Art Miami. The prestigious event is returning for its ninth year from Nov. 30 to Dec. 5 and is known for its cutting-edge collections featuring emerging artists from all over the world.
CONTEXT Art Miami kicks off Miami Art Week alongside Art Basel, which lasts from Dec. 2 to 4. She'll represent bG Gallery, a contemporary space in Santa Monica, CA., home to modern artists focused on expressive-conceptual, insider-outsider and high-low genres.
Zarro specializes in large-scale, statement-making abstracts (up to 12 ft.) for an extensive clientele stretching from San Francisco to Dubai. She describes her signature "fabstract freestyle" technique as intuitive and evocative, often swapping conventional brushes for tools like mops and pallet knives to better beautify her mega-sized platforms. Blending dramatic sweeps of color with richly textured layers, Zarro delivers a dynamic experience for the viewer that allows them to "touch and feel the work on a raw, human level." Her latest creation is a three-piece presentation with topical undertones inspired by the blurred lines of self-identity and freedom of expression, which will be unveiled at CONTEXT.
Explore her collections at Instagram.com/hopezarroartist/.