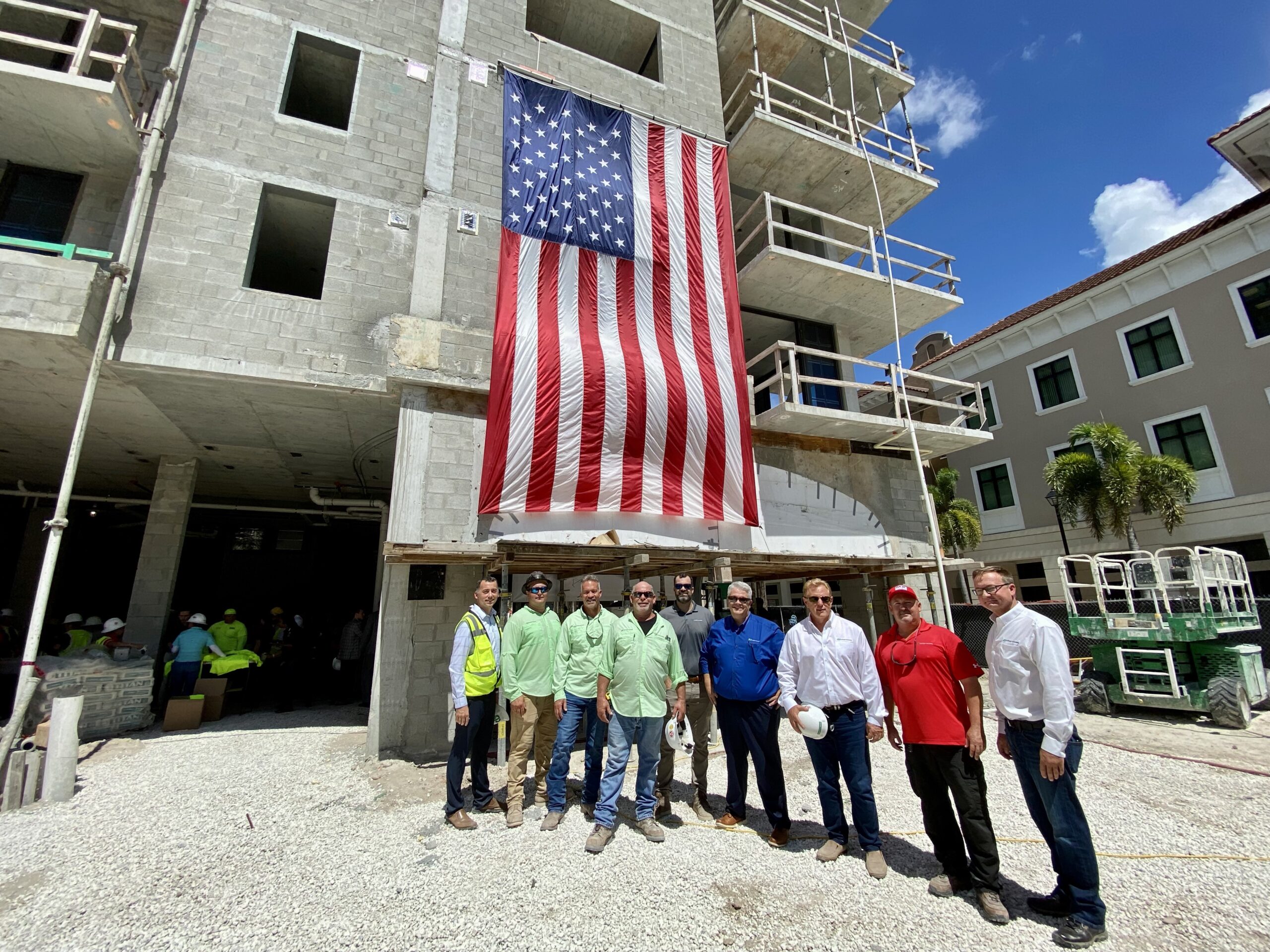 Manor at Miramar Completes Construction Milestone
The 393-unit mixed-use development is slated for completion in 2023
Manor at Miramar recently finished the topping off of the mixed-use development in Miramar. The eight-story development, located at 1 Main Street, will offer 393 residential units, a 655-space parking garage and 28,000 square feet of ground-level retail space. Current Builders, led by CEO Michael Taylor, is the general contractor for the project, which is slated for completion in the third quarter of 2023.
"We at Related are deeply invested in the future of South Florida and are proud to be at the forefront of Miramar's growth," Steve Patterson says, president and CEO at Related Group, which developed the project. "The city is quickly establishing itself as one of the most desirable destinations in the region, especially for those who cherish the suburban lifestyle but want to be close to a major city. Manor at Miramar will undoubtedly raise the bar for residential living in the area."
Located near the Miramar Town Center, Manor at Miramar will feature studios, one-, two- and three-bedroom units ranging from 420 square feet to 1,600 square feet. The Mediterranean-style property will offer an array of amenities, including a pool, bowling alley, game room, fitness center, spa and dining areas, shopping and restaurant space, and a landscaped plaza with pathways and benches.
"Current Builders is delighted to work alongside Related again and reach this construction milestone," Taylor says. "As a new mixed-use development, Manor at Miramar will perfectly align with the growing community of Downtown Miramar. Our skilled construction team has worked diligently to bring this Mediterranean-style property to life, and we look forward to its opening."
For more information about Manor at Miramar, please visit https://www.miramarretail.com/.