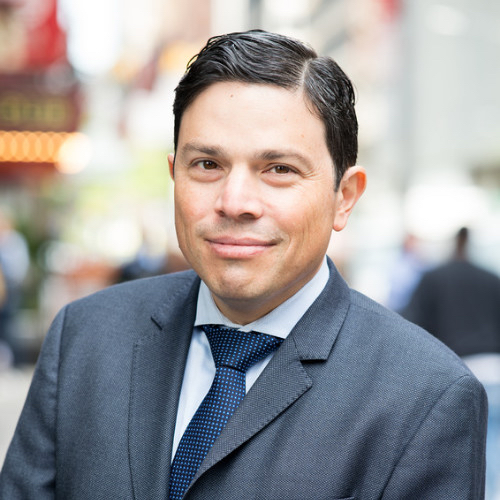 Miami-Based Pacific National Bank Expands into New York City Market With New SVP
Expanding PNB's markets outside of South Florida entails a vital part of the bank's strategic plan
Pacific National Bank (PNB) recently appointed Paulo Garcia (pictured) to serve as Senior Vice President New York City Market Executive for the financial institution headquartered in Miami. Garcia will lead PNB's New York City Loan Production Office as it expands its national services.
"We continue to focus on our strategic vision by expanding PNB's markets and New York has always been a key cornerstone of our geographic expansion plans," says PNB's president and CEO Carlos R. Fernandez-Guzman. "Initiatives succeed based on the leadership selected to lead them and we are thrilled that Paulo will lead the way for us in New York."
Garcia previously served in the New York City market during his long tenure at Amerant Bank. His banking career began at Bank of America after receiving his Bachelor of Sciences in Business Administration from the University of Florida and his Master of Science in Real Estate Financing from New York University.
"Excited to be part of a team enthusiastically committed to long-term success in NYC," Garcia says. "Having walked this path before, I know the importance of management alignment to success and growth. I look forward to continue serving the NYC real estate community with the unwavering support of the PNB team."
Garcia was awarded the 2008 Entrepreneurship Prize in Real Estate Development by the NYU Shack Real Estate Institute. He is an active member of the Real Estate Lenders Associations (RELA), the Real Estate Board of NY (REBNY), the Mortgage Bankers of America (MBA) and served on the Finance/Audit Committee at Leviticus 25:23 Alternative Fund, Inc.
"PNB's extension into the New York City market represents an opportunity to expand our footprint into one of the most dynamic and diverse markets in the country," says Jeff Cannon, PNB's Executive Vice President. "We are excited to have Paulo provide us the leadership behind this important initiative," added Jeff Cannon, PNB's Executive Vice President.
Pacific National Bank is a full-service Commercial Bank headquartered at 1390 Brickell Ave. in Miami. It operates branches at 1390 Brickell Avenue (Miami Financial District), 255 Aragon Avenue (Coral Gables Financial District) and 18285 Biscayne Blvd (Aventura), as well as full-service digital banking via its digital bank platform.