The Miami Design District, in partnership with Miami Book Fair and Istituto Marangoni, is launching District Reads, featuring presentations by three brilliant and distinguished women authors: Ruby Warrington, Rosa Lowinger and Carol Jazzar. The presentations will take place on Oct. 5, 11 and 25 at Istituto Marangoni and are free and open to the public. Doors will open at 6 p.m. for each event, and the evening will conclude with a rooftop reception and book signing.
Thursday, October 5 – District Reads with Ruby Warrington
MDD invites the community to celebrate Ruby Warrington's latest masterpiece, Women Without Kids: The Revolutionary Rise of an Unsung Sisterhood. Attendees can look forward to an enchanting conversation between Ruby and Nora Walsh, followed by a rooftop reception.
Warrington is a British-born author, editor and podcaster recognized as a true thought leader. She has the unique ability to identify issues destined to become part of the cultural narrative. Her books include Material Girl, Mystical World, Sober Curious, The Sober Curious Reset and Women Without Kids. Her work has been featured by countless media outlets globally, including the New York Times, The Guardian and Good Morning America. Warrington lives in Brooklyn.
Wednesday, October 11 – District Reads With Rosa Lowinger
Readers can immerse themselves in the pages of Dwell Time: A Memoir of Art, Exile, and Repair by Rosa Lowinger, the first memoir written by a working conservator of art and historic buildings. Attendees can also be part of an intimate conversation between Rosa and renowned artist Nereida Garcia-Ferraz, followed by a book signing event and rooftop soirée.
Lowinger (pictured), the Founder and Co-Chief conservator of RLA Conservation of Art + Architecture, specializes in sculpture and architecture conservation. She was born in Cuba and raised in Miami and her firm has offices in Miami and L.A.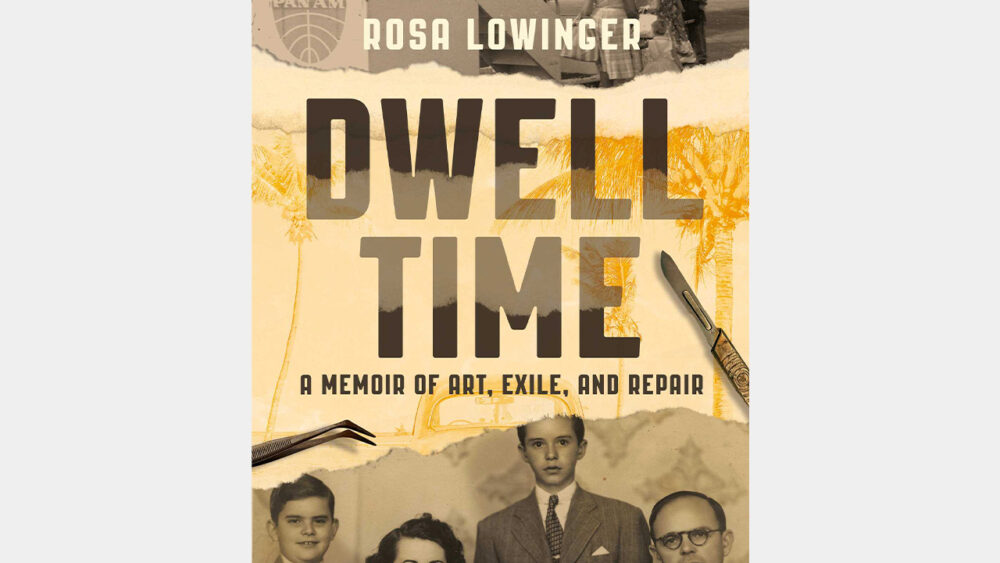 Wednesday, October 25 – District Reads With Carol Jazzar
Readers can now delve into Carol Jazzar's book All Whole of Me: Healing Through Art, The Art of Deconstructing and Recreating Oneself. Attendees can look forward to a captivating conversation between Carol and Stephanie Seidel, followed by a book signing and rooftop celebration.
Jazzar is an interdisciplinary artist who lives and works in El Portal, FL. Her artwork revolves around nature, whether it is her own or that of Mother Nature. To achieve her artistic goals, she has two practices: one in the studio, which involves collages, drawings, and writing, and the other outdoors, where she employs photography and site-specific projects. From 2007 to 2014, she operated a contemporary art gallery out of the garage on her El Portal property, showcasing works by artists such as Jen Stark, Farley Aguilar, David Rohn, Shoshanna Weinberger and Ronny Quevedo.