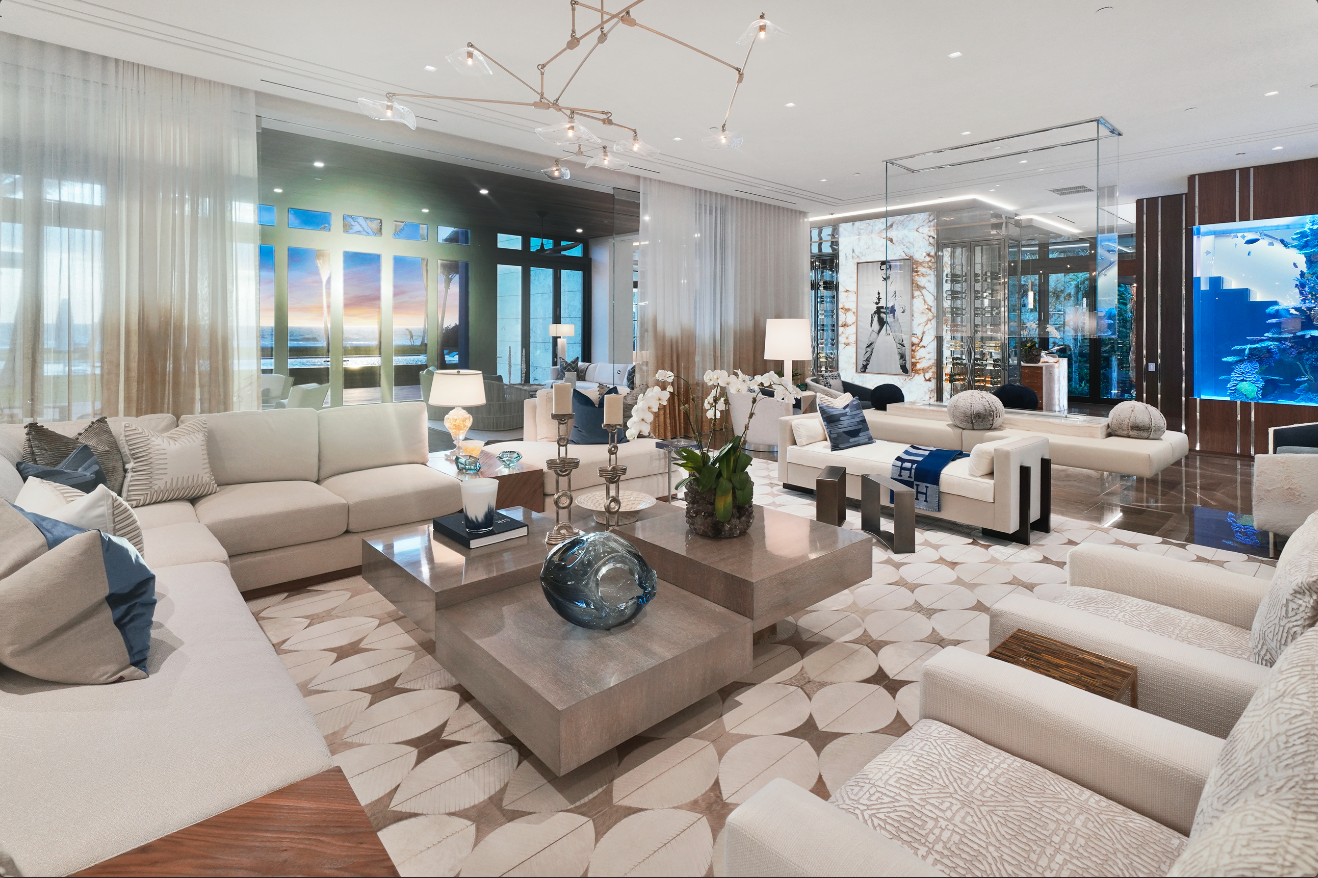 New Yorkers are settling into South Florida.
The latest, as reported by the New York Post, is Scott Shleifer, the co-founder of Tiger Global Management's private equity unit. He bought a new Palm Beach mansion located on land previously owned by former President Donald Trump for $122.7 million in cash. The record-breaking sale follows the $70 million that Hedge funder David Tepper paid for his Palm Beach mansion.
Located at 535 North County Road, the oceanfront mansion features nine bedrooms, 12 full bathrooms and seven partial bathrooms on more than 2 acres. Specialty rooms include a game room, wine cellar, bar and even a beauty salon with a pool and movie theater outside.
The New York Post also reports that the land has a storied and nefarious history. Trump bought the estate, then 6.2 acres and the site of Maison de L'Amitie, at a bankruptcy auction in 2005 for $41.3 million, outbidding Jeffrey Epstein. Before Trump's purchase, the estate was owned by billionaire Les Wexner, Epstein's benefactor, who bought it in 1985 for $10 million.
Russian oligarch Dmitry Rybolovlev bought the estate from Trump for $95 million in 2008, who "razed the house and sold three adjacent lots for the combined price of $108.2 million."
Photos courtesy of Picture It Sold FL