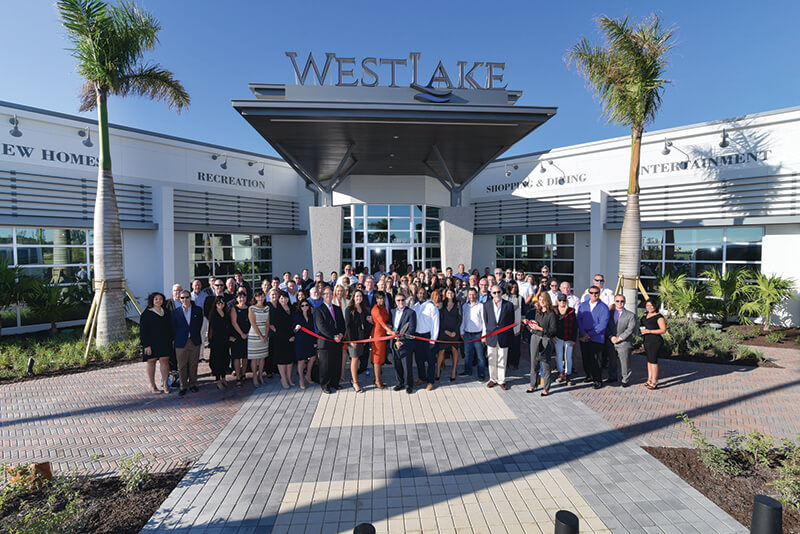 ONE LINERS Palm Beach
► Ben Asen, former CEO of Lehman Brothers, opened a new office for Matrix Private Capital Group in West Palm Beach.
► CenterState Bank closed on the $2 million financing of Boynton Industrial.
► JFK Medical Center paid $11.25 million for a nearby medical office building in Boynton Beach.
► The Titus Center for Franchising opened at Palm Beach Atlantic University.
► Lesser Lesser Landy & Smith expanded and opened a new office in Wellington.
► Mortgage loan firm NP opened a new branch in Delray Beach, under the name Mortgage of Florida.
► Boca Raton's Meridian Capital Group arranged the $12.5 million financing for the purchase of the Plantation Pointe shopping center in Plantation.
► U.S. News & World Report honored West Palm Beach's MorseLife Health System as a top nursing home.
► Boca Raton's society stakeholders raised $125,000 for nonprofits at the third annual Boca Raton Mayors Ball.
► Florida Atlantic University's Tech Runway presented Maverick Awards to Arnold L. Cohen, Ryan Cohen and Philip Voluck, and celebrated the success of 52 affiliated ventures.
► Bob Carter of Toyota North America will be awarded the National Automotive Lifetime Achievement Award at the 12th annual Boca Raton Concours d' Elegance in February.
► Hurricane BTW, a new fast-casual restaurant franchise from Hurricane Grill & Wings, opened its first West Palm Beach location.
► Mercury Capital Advisors opened a new office in Palm Beach Gardens, led by Robert Silvani.
► Driftwood Acquisitions million Canopy by Hilton in downtown West Palm Beach.