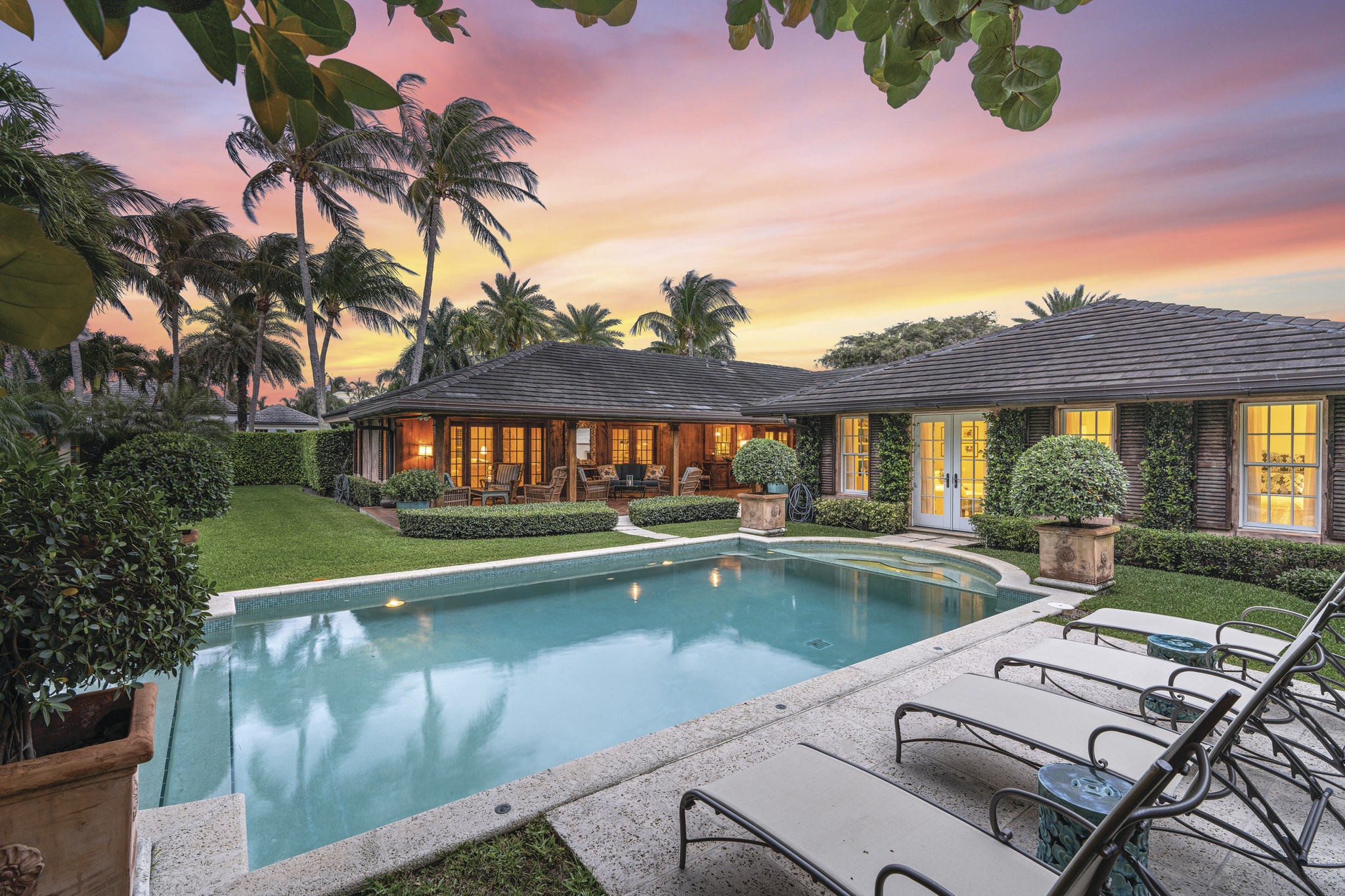 Palm Beach Residential Market Report Reveals Continued Price Increases
Buyer demand continues to be strong among historically low supply
The South Florida real estate market for single-family homes continues to surge after a recent report revealed little change in how the area has performed since COVID altered the landscape. Brown Harris Stevens, a real estate brokerage firm in Palm Beach, recently released its Q2 2022 Palm Beach Residential Market and the findings suggest homebuyers will see favorable conditions in the near future.
"Due to low inventory, it is no surprise that the number of Palm Beach houses and condominiums sold in the second quarter was down from the previous year, but due to very high demand, we saw significant increases in average price," Ava Van de Water says, Executive Managing Director for Brown Harris Stevens in Palm Beach. "Palm Beach home prices were up 52% in the second quarter, with some houses selling for double the price in a year or less as sellers recognized the value of their investment. Palm Beach condominium prices soared 70%. And properties on the market sold in less than half the time than the previous quarter."
Key Palm Beach highlights from the report include:
Only 47 single-family home sales were in Q2 2022 compared with 84 in Q2 2021.

The average sales price rose 52% year-over-year to $19,438,000.

The average price per square foot increased year-over-year by 75% to $3,932 per square foot.

Several sales helped push the average measures higher, including 102 Jungle Road selling for $72.8 million and 901 N Ocean Blvd selling for $85.9 million

Palm Beach Condos & Co-ops

:

the average sale price increased year-over-year by 70% to $2,341,000. One hundred forty-nine closed sales represented an 87% decrease compared to last year's 2nd quarter, which recorded 279 sales.
Vital West Palm Beach highlights:
Single-family average sales price increased 8% to $1,090,000 year-over-year.

There were 201 closed sales in the West Palm Beach "Select Market Areas," a decrease of 11% over the prior year.

There were 267 closed Condo/Co-op/Townhouse sales in the West Palm Beach "Select Market Areas," a decrease of 12% over the prior year.
"In the popular Intracoastal West Palm Beach area, inventory mirrored Palm Beach – fewer properties sold, but demand remained high as more and more people move to the area," Van de Water says. "While the average sale price was up 8%, the price per square foot rose by a third. West Palm Beach condominiums saw a 23% increase in price per square foot. Overall, we are continuing to see a very strong demand for houses in Palm Beach, Intracoastal West Palm Beach and surrounding areas. And interest in condominiums – especially the high-end new construction projects – also remains very high."