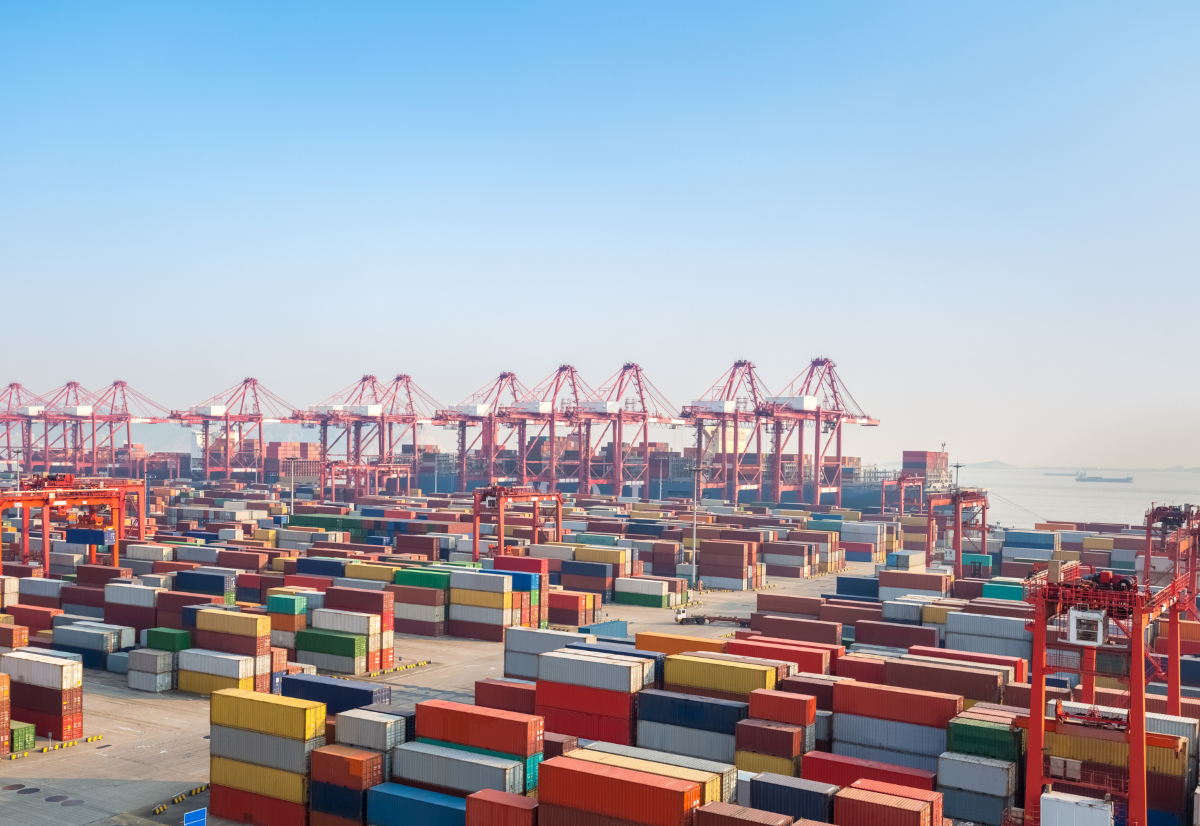 Prepare for Business on the Global Stage
Sponsored Content by First American Bank
Author: Bastiaan Van Den Berg, Senior Vice President, International Banking
"98 percent of all U.S. companies that export goods and services are small businesses."
Small and mid-size organizations account for an impressive majority of the import & export market. Still, large international businesses with more capital have an edge when it comes to securing strong banking and lending partners. As a result, small businesses may get left behind.
That's why First American Bank is proud to help support the small to mid-size international organizations that form the backbone of U.S. exports and imports. Our international banking experts are trusted partners who are committed to supporting the cohort of exporters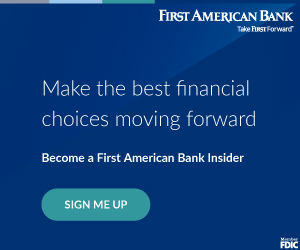 representing our country on the global stage.
Here's what sets First American Bank apart as a provider of international financial services.
First American Bank simplifies international banking
First American Bank's team of international banking professionals is trained to provide financial services and support to international organizations who contribute to the country's export market.
Here are some primary services that First American Bank offers our international partners:
✔ U.S. Banking for Foreign Corporations: Foreign businesses that wish to open a U.S.-based corporate bank account can easily do so through First American Bank, and quickly connect foreign goods with domestic consumers.
✔ Remote Deposit Service: Easily capture and send check images and information to your bank from a mobile device—no matter where you are.
✔ Ca$hTrac: First American Bank's online banking service, Ca$hTrac, supports simple and timely access to your banking information and the easy transfer of funds between accounts, from any device.
✔ Global Payments: Make quick purchases or withdrawals anywhere that Mastercard® is accepted.
✔ Global Checking: Perform daily banking and cash management activities. With this convenient service, you have everything you need to track account activity, move funds, make payments, purchase goods and more.
Supporting business in every corner of the globe
First American Bank has 61 locations across the Miami, Tampa, Chicago, and Milwaukee markets. Our team partners with international organizations in various countries, particularly throughout Europe and Latin America. A few countries we work with frequently include Germany, the Netherlands, France, Colombia, Mexico, Argentina, Peru, Chile, and beyond. Our support for businesses based in European and Latin American countries is rapidly expanding and our team is growing along with it to continue offering our personalized attention.
An award-winning international banking institution
First American Bank goes above and beyond to facilitate the transfer of goods and services in the global marketplace—but don't just take our word for it. In 2018, the bank was one of just 43 recipients of the U.S. Department of Commerce's prestigious President's "E" Award for Export Service, which recognizes organizations that have played a significant role in the expansion of U.S. exports.
The President's "E" Award dates back to the mid 1900s. The award was originally used to incentivize the production of war equipment in WWII, recognizing institutions that made significant contributions to the war effort. In 1961, the administration serving under President John F. Kennedy revived the award via executive order—to honor organizations that demonstrate an exceptional positive impact on the country's exported goods and services industry.
Primary criteria for determining award recipients includes:
Four years of successive growth in export sales, as a percentage of total sales
Four years of export growth that is measurable, innovative, sustainable and broadly impactful.
The President's "E" award is a distinction we take seriously—and our banking experts continue to exceed expectations among international exporters.


Meet the First American Bank international banking team
First American Bank prioritizes the financial services critical to helping small and mid-size businesses achieve international growth. Our talented team of international banking professionals has an average 25 years of experience in a wide range of financial services, from treasury management and real estate to trade finance and investment banking.
Ultimately, we're dedicated to providing clients with not only the financial resources but also the personal support they need to excel on an international stage. As a privately owned and operated bank, First American is uniquely positioned to develop relationships with clients over the long term. Our consultative approach, around-the-clock guidance, and accessible team members can help your business operate smoothly from anywhere in the world.
Start your international growth journey today. Connect with First American Bank.
First American Bank is a privately held, full-service bank with international expertise. With almost 50 years of experience and 61 locations across Florida, Illinois, and Wisconsin, we aim to create custom solutions, deliver exceptional customer service and provide unmatched expertise in commercial banking, wealth advisory, and personal finance solutions.
Disclosure: First American Bank investment products are Not FDIC Insured, Not Bank Guaranteed, and May Lose Value.