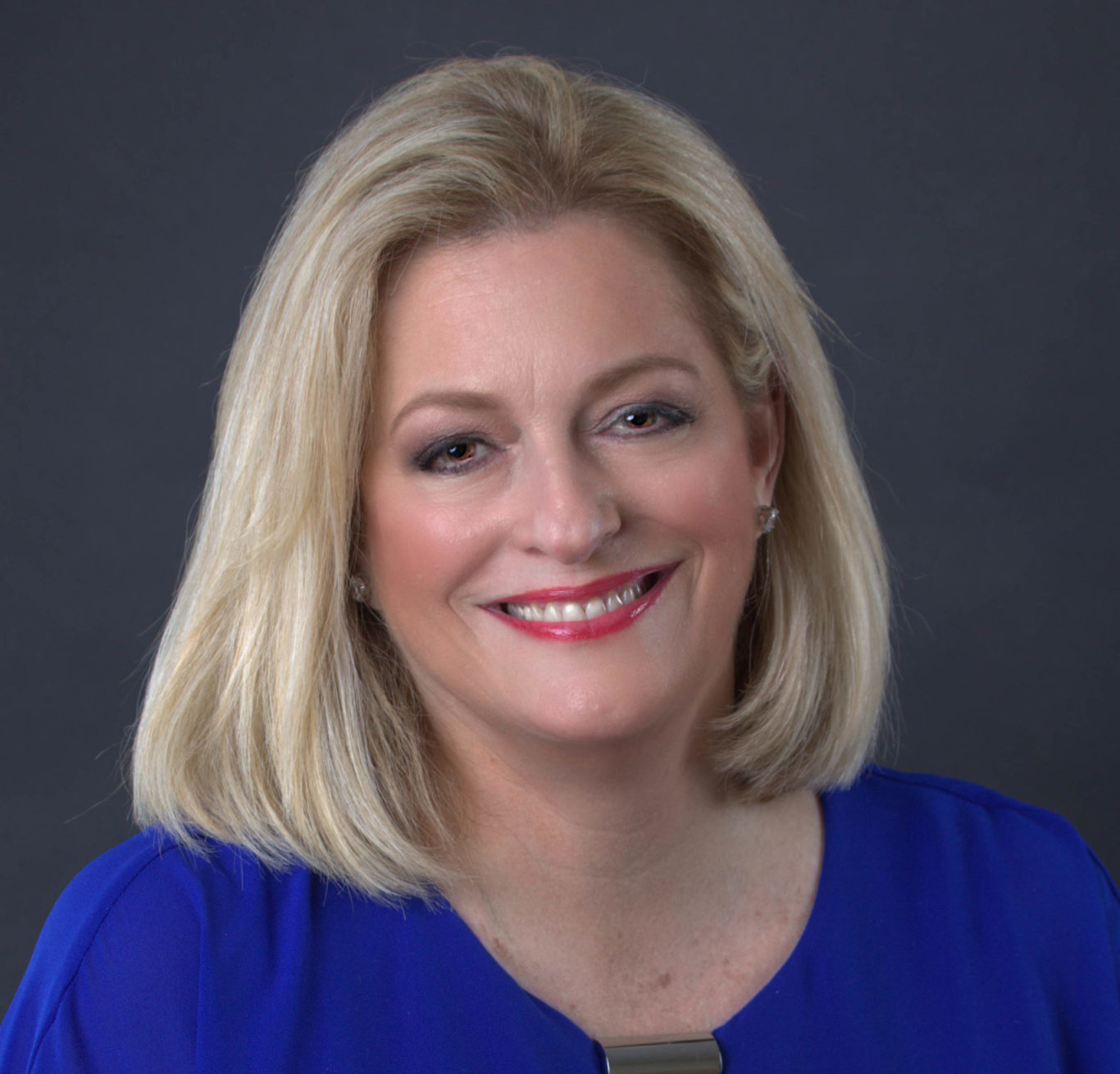 Prestigious Women Awards Honorees: Bonnie S. Kaye
As founder/president/chief strategy officer at Kaye Communications, Bonnie has helped regional and national brands and nonprofits grow and dominate with integrated marketing and PR for 24 years by driving brand strategies, launches, reinventions, refreshments, repairs. This followed an affiliate relations tenure at HBO's NYC headquarters and decade in agency PR.
Favorite quote: "It's not always what you say, but how you say it." It was one of my Mom's favorite quotes and she instilled this in me throughout my childhood. It later became my compass throughout my personal life and served as success mantra for my career.
Fun fact: I worked at HBO back when folks would say, "Buy TV? Are you crazy? Why would we do that?" And here we are today with hundreds of paid-for cable channels and streaming content.

How do you unwind after a long day of work? During these long pandemic months, I am fortunate to enjoy relaxing at home with my husband and best friend of 35 years and our new rescue pup as we binge on the latest Prime, Netflix and network series, comedies and movies and check in our two sons, daughter-in-law and grandson. Before Covid, I enjoyed spending time with friends and family to unwind and refresh.
What challenges have you faced in your career, and how did you overcome them? I always had male and female bosses who were champions of women in the workplace. Where it got a bit challenging was once I married and had children.
At HBO, my boss at HBO was a single mom who knew first-hand the challenges of working moms, so she and HBO made sure that I could have a work/life balance, allowing me to work from home one day a week while maintaining my full salary. In late '80s that was very progressive thinking.
Then later when I was a vice president in a thriving agency, I was the only executive with young children and while leadership tried to be sensitive to my need for work/life balance, it was a difficult challenge for me. The technology was not the same as today, car phones were the size of bricks, there was no internet (just intra-net) and I had a 45-minute drive to and from the office.
What did I do after falling asleep three times at the wheel in my commute? I resigned and started my own PR firm, Kaye Communications where I certainly worked longer hours, but I could be present for my children, husband, and career. I know that once babies started being more of the norm at that agency, they well-accommodated that generation, but at my time, I needed to create my own solution. Pleased that my husband joined me as a KCOM-PR partner six months later, more than 24 years ago.
What has been the most monumental moment of your career thus far? We are fortunate that we at KCOM-PR can do the work we love while benefiting the community we love. To be recognized by the Palm Beach County Medical Society as a 'Hero in Medicine' in early 2019 was a pinnacle we never imagined and are so very appreciative of this honor.
As a Community Organization Hero, KCOM-PR was honored for its public/private partnership, public relations and media relations initiatives in which it has devoted time, skills and/or other resources to assist others and/or contribute to the betterment of health care. The recognition put a spotlight on all our firm's contributions via the leadership of our principals in volunteerism and philanthropy, client initiatives we have created and driven, as well as pro bono services we have provided to improve the health and wellbeing of the community in which we live, work, learn and play.
The firm has represented long-term and short-term acute care hospitals, a wide range of physician practices and several health and wellness-focused nonprofits that include two previous PBCMS Heroes in Medicine honorees: Boca Raton's Promise (mental health awareness) and Dr. G. Richard Cohen of Cohen Laser and Vision Center and provided pro bono PR, event and media relations services, volunteer scholarship fundraiser chairman leadership for Florida Atlantic University's Charles E. Schmidt College of Medicine. Kaye Communications and its principals conceived and have chaired the College's White Coats-4-Care "fund and fan" raising receptions for 10 consecutive years that we created to welcome and help "dress and equip" incoming classes through scholarship funding. For conceiving this initiative, my KCOM-PR partner Jon Kaye and I received the coveted 2013 Florida Atlantic University Board of Trustees Service Award for our support of the Charles E. Schmidt College of Medicine.
Who are your role models? Bruce Rubin, Bruce Rubin Associates. He was and remains the consummate PR professional with integrity in practice, game-changing crisis management instincts, a half-day work ethic (12 hours, LOL), and he has always championed women in the workplace, their insights, and tenacity, and encouraged them to always challenge themselves. The large-scale accounts he entrusted to me in my early twenties challenged me to be the best I can be. It helped catapult my professional confidence; news reporting and storytelling, creative and communications acumen, and problem-solving initiatives.
I also must recognize my ninth-grade English teacher Joyce Brodsky at West Miami Junior High who sparked my love of writing and storytelling.
What's the best piece of advice you've ever gotten? Always stay true to yourself and your moral compass. That has helped with every decision I have made and in the candid counsel I give my clients. To successfully support our clients, my responsibility must be to tell them what they need to hear, not just what they want to hear.
What advice would you give a young woman at the start of her career? You can't have it all, no one can, but you have the power to decide what is most important for you in life and not lose sight of that. Don't let others shame you into their vision of you. Surround yourself with those who believe in you and will genuinely help you be your best self in business, in your heart and mind, and throughout your personal life.

How does being a woman impact your career? I have been extremely fortunate to have had bosses, clients, a father, a husband and business partner Jon Kaye and sons who champion women in the workplace and their role at home; recognize their value in both arenas and work in unison on building companies, nonprofits, families and communities; tackling crises and emergencies; and helping repair the world. Everyone looked at my skills and track record of best practices to hire or retain me, not because I was a woman.
A highlight of my professional life has been working alongside other business and community women leaders, literally raising hammers, power tools and roof trusses, during Habitat for Humanity of South Palm Beach County's WOMEN BUILD for three consecutive years. While Habitat is a client, I "talk the talk" and "walk the walk" by recruiting women to join my DREAM GIRLS team…raising substantial funds each year to build safe, affordable Habitat homes for hard-working, low-income moms and their families. This women-exclusive experiential fundraiser is so empowering, where you make lifelong friends and collaborators for building strong, vibrant communities.