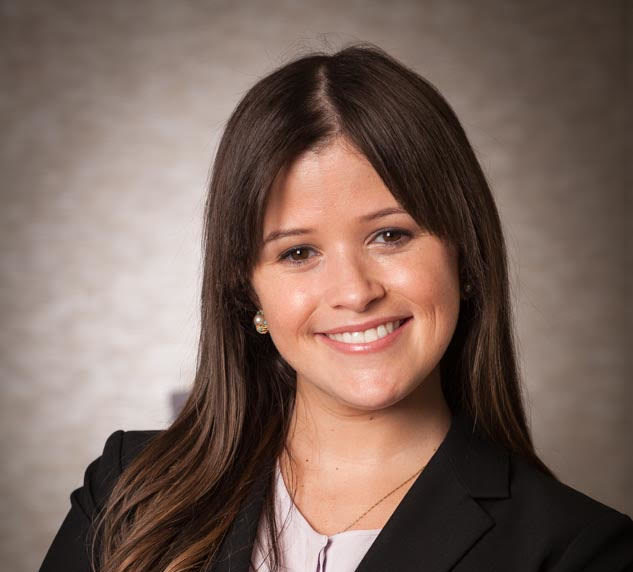 Prestigious Women Awards Honorees: Carolina Canida
Carolina Canida is the Chief Compliance Officer of Cito Capital Group. Carolina graduated cum laude from Georgetown University in 2011. After completing an internship with Goldman Sachs, she graduated with a J.D. from the NYU School of Law in 2014 and went on to practice law at Greenberg Traurig, P.A. Carolina is a Co-Founder of AMINTA Ventures and serves on the Board of Directors of Baptist Health South Florida Foundation.
Favorite quote: "I feel that luck is preparation meeting opportunity." – Oprah Winfrey
Fun fact: I have an underlying bone condition and have broken over 50 bones!
How do you unwind after a long day of work? I totally disconnect for one to two hours and hang out with my kids. I have less hours with them during the week so I make sure that I am present for the time I have with them. Also, blasting music and dancing always seems to make a long day better.
What challenges have you faced in your career, and how did you overcome them? Being motivated in a job that was not fulfilling. No matter how unfulfilling a role might be, always do your best and never let your frustration out on the quality of your work.
I had a really hard time when I was starting out to find a mentor. I was assigned one at a firm I once worked at but there was no genuine connection and the relationship felt forced. I had this impression that you had to have a formal agreement with someone to become your mentor but I learned that over time that the best mentors are ones where the relationship developes naturally over time. Find someone you have a connection to and nurture that relationship. I don't talk to my mentor every week, but whenever I need valuable guidance I know my mentor will be there to be a sounding board and to give me advice.
What has been the most monumental moment of your career thus far? Making the career shift from law to finance. I realized my heart was not in practicing law and I wanted to make the jump to finance. After three years and endless hours studying in law school and landing a job at my dream law firm, it was hard to come to the realization that my heart was not in law like I thought it was going to be. Not only was I taking a leap into a new field, I was also moving from a stable job to help build a new company. As hard as the transition was, if your heart is not in what you are doing you will never truly be happy. Sometimes that means not only changing firms, but also changing career paths. Do not feel like you are a failure if what you felt you wanted to be doing ends up not being the case.
Who are your role models? My mother. She co-founded a company with two small children. Growing up, she had determination and grit to grow her company but was never absent from my life. My mom might not have been at school every day picking me up, but she taught me an incredible work ethic and how to be business savvy. My mom worked in finance, a male-dominated field, and showed me that women could succeed in any career field. There is no doubt that part of my success comes from seeing my mom's ambition every day. I hope to follow her lead and set an example for my children.

What's the best piece of advice you've ever gotten? Make decisions with all the pertinent and available facts in front of you, and then don't look back. Time is too valuable to always be second-guessing decisions and to be indecisive.
What advice would you give a young woman at the start of her career? Support other women. Often times, I think women think that because there may not be as many other women in similar roles that they are in competition with each other. That should never be the case. Nothing is more powerful than a woman helping another woman. Also, always listen to your gut. Most mistakes I have made in my career came from not listening to my gut. Be honest – if you mess up at work, take accountability…if a team member helped you out, give credit. Surround yourself with the right people. Your team and the people around you are everything. Do what you say you'll do.
How does being a woman has impacted your career? I think the biggest impact on my career has not been being a woman per se but rather motherhood. I have a great support system and a very involved husband, but women tend to feel guilty when they are working and not with their children and vise-versa. I think women are harder on themselves than men are. I experience this constantly. I have not found a way to work a full day, be with my kids, have a perfect house, be a great friend, and take care of myself. I once heard someone say something that really stuck with me. She said you can't have it all at the same time, but you can have it all at different times. Some weeks I am a better friend than others. Some weeks my house is a mess and I have not had a minute to myself, and other weeks I have time to indulge in a facial or massage. At the end it all balances out, but it might not all be in sync at the same time.