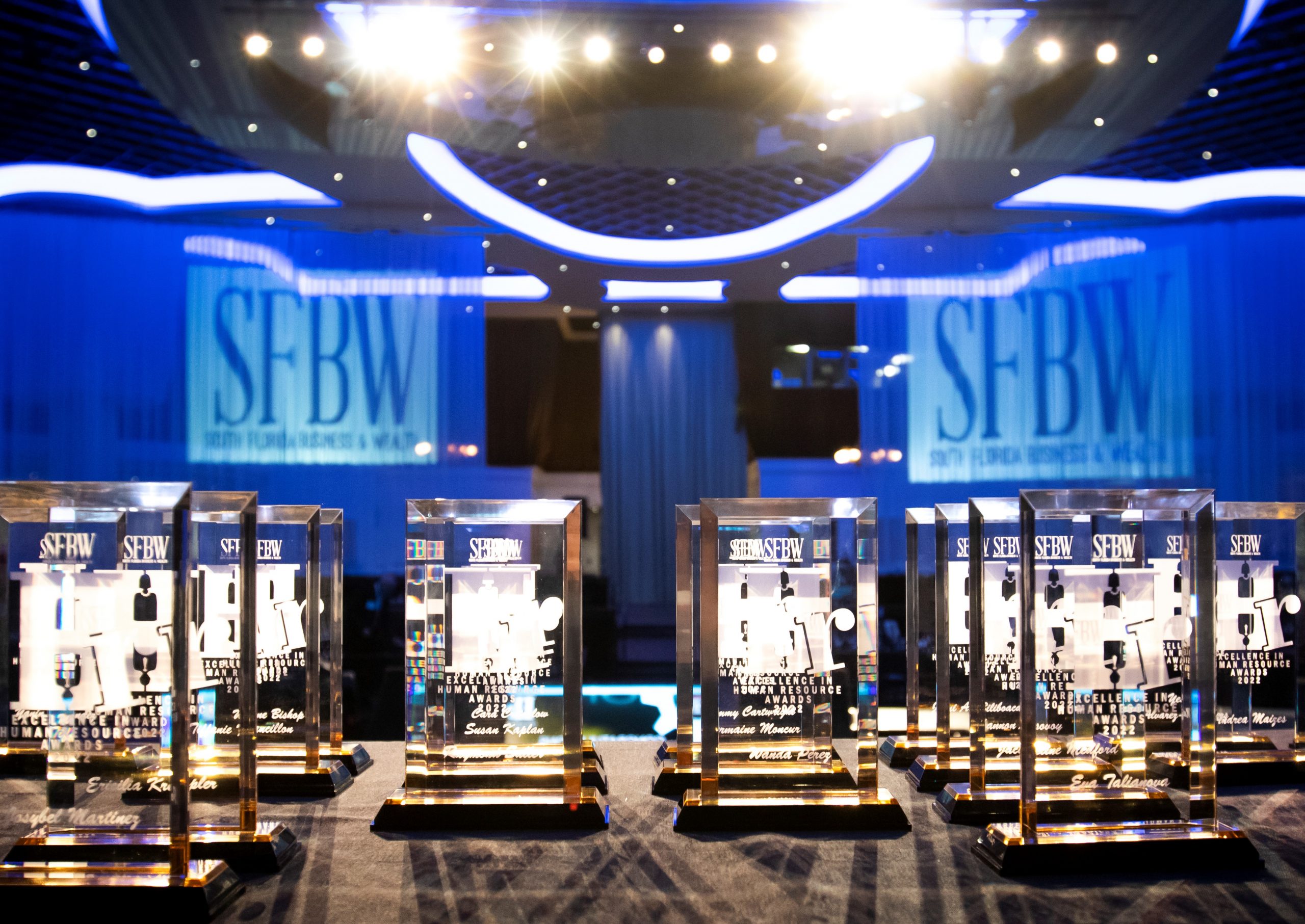 SFBW's Human Resources Awards Brings Out the Players Who Populate South Florida's Ladders of Success
The event was held at glamorous Gulfstream Park in Hallandale Beach
They build careers and companies and lives. They are essential components of the machinery that makes the South Florida business community work; they indirectly help deliver the faces and personalities in this magazine, and thereby assist us in telling our stories—monthly in print, and every day online. This is the human relations industry.
At a glittering event space at Gulfstream Park that befitted the fashions and giddiness in the room, South Florida Business & Wealth celebrated the experts in the field who qualify as part of our extended family of stakeholders.
Alan Berger, vice president of human resources search at Steven Douglas and a friend of Lifestyle Media Group, joined SFBW editor-in-chief Drew Limsky and managing director Kim Sarni to pay tribute to the recipients of our 2022 Human Resources Awards. The honorees hailed from the worlds of law, education, insurance, marketing, government, professional services, technology and many other sectors essential to the continued growth of the tricounty region.
With such unprecedented churn, transition and dynamism in the workforce, personnel professionals are at the forefront of shaping what South Florida is becoming: a place of deep and varied expertise; home to a more sophisticated, educated talent pool; and a landscape marked by the increasing diversification that signals a maturing metropolis. The HR executives who convened that night have their fingers on the pulse of it all.
We would be remiss if we did not acknowledge the shadow of sadness that fell over the room as the assembled honored Oresme Gil Guerra, a giant in the HR industry who died tragically, with his wife Beatriz (known as Betty), in the Champlain Towers condominium collapse in Surfside one year ago. The vice president of talent and culture at Advenir Living was memorialized by his son Michael, who had followed his father into the HR field and spoke movingly of the sudden loss of his parents and the fullness of their lives. At SFBW, we honor their memory.
Photo by Eduardo Schneider