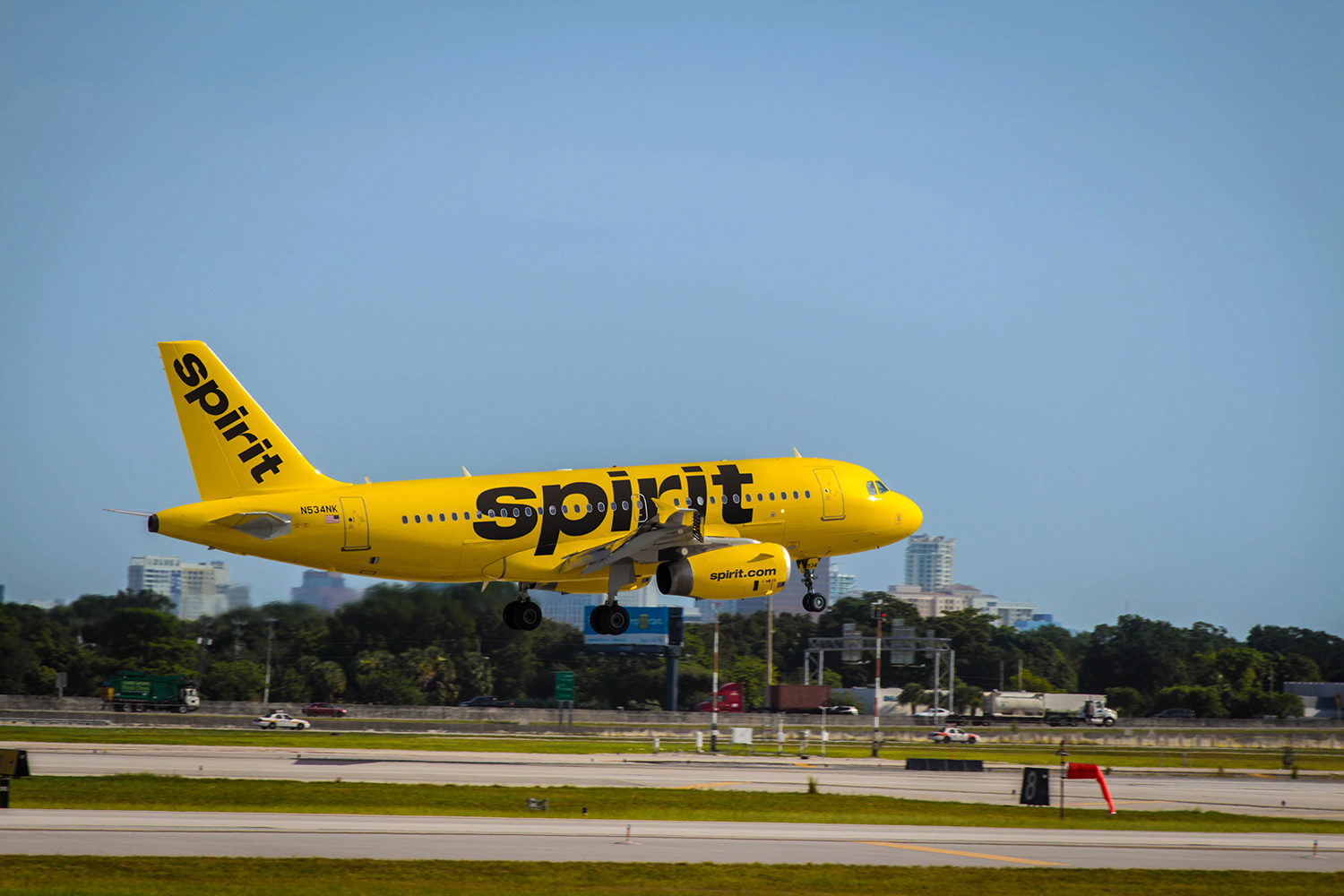 Shares of airlines active in South Florida show signs of life
Shares of American, Delta, Spirit, Southwest and JetBlue airlines were all up sharply on Wednesday amid expectations the $2 trillion federal bailout will offer some help.
The Senate bill, headed to the House for a vote on Thursday, would give airlines$25 billion in loans and loan guarantees and $25 billion to pay workers through September, Business Insider reported.
Stock analysts on Wednesday anticipated the move and upgraded many airline stocks. Many of them have hit 52-week lows after hitting 52-week highs a month or two ago before the crisis fully emerged.
The bailout and stock price increases are particularly a good sign for American, the largest carrier at Miami International Airport, and Spirit, which is headquartered in Fort Lauderdale. They have been among the most scrutinized airlines among analysts and the national financial press when it comes to financial strength to endure the COVID-19 outbreak.
Rescuing the airlines is especially crucial for South Florida since they employ thousands in the region and bring in millions of tourists a year.
An industry group called Airlines for America sent a letter to Congress on March 21 of dire consequences.
"Unless worker payroll protection grants are passed immediately, many of us will be forced to take draconian measures such as furloughs," states the letter. "The breadth and immediacy of the need to act cannot be overstated. It is urgent and unprecedented."
On Wednesday mornings, Deutsche Bank analysts quoted on MarketWatch said, "We are now of the view that the stimulus package will support the industry, at least through 2020, and that is even after assuming a draconian outlook for air travel demand for the remainder of the year."
After rising Wednesday, stock prices were just up on Thursday just after 10 a.m.:
Delta (DAL) was up $1.62, or 5.21 percent to $32.72. Its 52-week range is $19.10 to $63.44.
American Airlines (AAL) was up 43 cents, or 2.79 percent to $15.82. The 52-week range is $10.01 to $35.24.
Spirit (SAVE) was up $1.03, or 6.45 percent, to $16.99. The 52-week range is $7.01 to $58.55.
Southwest (LUV) was up $1.59, or 4.04 percent, to $40.99. The 52-week range is $29.15 to $58.83.
JetBlue (JBLU) was up 56 cents, or 4.94 percent, to $11.90. Its 52-week range is $6.61 to $21.65.