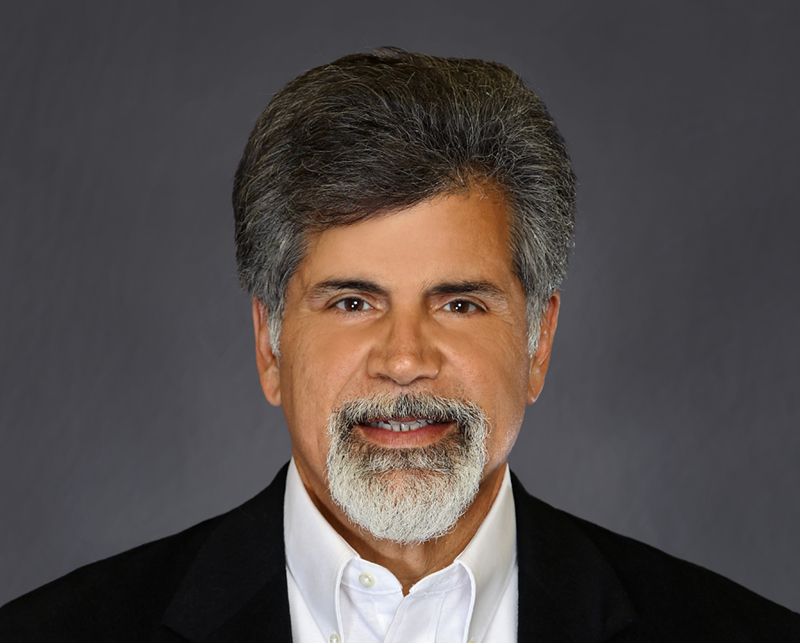 Time to Streamline
Seminole tribe, Hard Rock developing support services arm amid plans for growth
By Kevin Gale
The Seminole tribe of Florida is making a big move to become more efficient in its business operations by creating Seminole Hard Rock Support Services, which will provide staff services and maximize the purchasing power of the tribe and its Hard Rock casinos and hotels.
The announcement is another major milestone in the unconquered tribe's journey. It faced decimation after the arrival of Spanish soldiers and accompanying diseases when Florida was settled. Then, the U.S. federal government spent $20 million and lost 1,500 soldiers fighting a series of wars against the tribe before President John Tyler finally stopped military action in 1842.
The tribe never surrendered and lived for decades in poverty, but it started gaining an income stream in 1977 from smoke shops that offered tax-free tobacco products. The tribe started the nation's first tribal high-stakes bingo hall and casino in 1979 and overcame strident governmental opposition.
These days, the tribe has become a business powerhouse with $5 billion in revenue, a figure given by James Allen, CEO of Seminole Gaming and chairman of Hard Rock International, during a 2016 interview.
The jewel in the crown is the Seminole Hard Rock Hotel & Casino Tampa, which Allen and others say is the most profitable casino in the country. Figures provided a few years ago to Florida regulators indicate that the Tampa casino had $887 million in revenue.
Given the Tampa operation's success, it makes sense that its president since 2004, John Fontana, was given the additional role of president of shared services. Fontana also was general manager since the early 1980s of the bingo hall that preceded the casino.
The mission outlined for Fontana by Allen will be to reduce overhead while ensuring close coordination among team members at comparable operations, according to a Hard Rock news release.
Comparable operations, for example, presumably include the casino in Tampa and Hard Rock casinos and hotels in Coconut Creek and Hollywood, which are near Fort Lauderdale. The tribe also has gaming operations in Immokalee, a short drive from Fort Myers and Naples; and Brighton, which is northwest of Lake Okeechobee.
Fontana can leverage purchasing power of those organizations with the tribe's Orlando-based Hard Rock International, which has 177 cafes, 24 hotels and 11 casinos in 74 countries.
"Seminole Hard Rock Support Services will ultimately contract with our gaming and hospitality operations to provide some staff services," Allen says.
Streamlining and a major acquisition
Discussion of streamlining operations started after the tribe's 2007 purchase of Hard Rock International and started crystalizing six months ago, Fontana says. There was a lot of duplication of effort in departments such as purchasing, information technology, security and finance.
For example, improved IT will allow better sharing of information among properties and help improve marketing, Fontana says. He expects some business partners to tie into systems.
The move gained even more urgency in September after the tribe announced a deal with an affiliate of Brookfield Asset Management that reunites two roots of Hard Rock International.
The Seminoles gained the right to develop Hard Rock properties west of the Mississippi and assumed the licenses for the Hard Rock Hotels & Casinos in Lake Tahoe, Nevada; Sioux City, Iowa; and Tulsa, Oklahoma; and the Hard Rock Casino in Vancouver, British Columbia.
Allen worked hard for about three years to make the deal happen, Fontana says.
Allen said he wants to see globally consistent customer services and standards.
The moves have major implications nationally because Hard Rock would like to work with other tribes to develop new Hard Rock-branded properties, Fontana says.
Expertise in expansion
Fontana will bring plenty of expertise as Hard Rock works on future expansions.
The roots of the Hard Rock in Tampa were a roughly 20,000-square-foot bingo hall, Fontana says. It gained a 250-room hotel and an 80,000-square-foot casino when the tribe licensed the Hard Rock name.
It has had two major expansions and one mid-sized one since then, Fontana says.
A current expansion will add a 750-space parking garage, a 30,000-square-foot premium gaming area, a state-of-the-art poker room and an expanded porte cochere entrance.
Fontana first started working for the tribe part-time as a teenager growing up in Hollywood. His mother worked for the tribe, and Fontana remembers visiting the tribe's cultural center and gift shop as a Cub Scout.
After graduating from Florida State University with a degree in finance, Fontana was waiting for the December financial services recruiting season. Tribe controller Ted Boyd suggested he work a few hours a week in the accounting department, and that quickly turned into a 40-hour a week job, Fontana says.
"When December rolled around, I enjoyed what I was doing. The tribe was willing to pay me what I would do on Wall Street," he says.
Fontana took a second job with the Seminoles' Hollywood bingo hall, which made him one of the few tribal employees with gaming experience. His boss asked him to write an operations manual and outline internal controls. Then, Fontana become the founding general manager of the casino in Tampa.
Fontana's degree of expertise has led to consulting on Indian gaming in several states, such as the opening of the Sycuan Casino in El Cajon, California, and Little Six Casino in Mystic Lake, Minnesota, which involved partnerships with the Seminole tribe.
Giving back to the community
Fontana also is active on the board of Visit Tampa Bay, the region's tourism bureau, and has been on the board of the Florida Council on Compulsive Gambling for about 15 years.
(Two-thirds of the funding for the council comes from the Seminole tribe, Fontana says.)
In the 1990s, it was not common for gaming companies to acknowledge compulsive gambling issues, but the tribe believed it was in the best position to help, Fontana says. Hard Rock team members are trained to spot signs of compulsive gambling. Family members can ask that loved ones who have a gambling problem be banned from the premises.
Hard Rock also is one of the top givers during Breast Cancer Awareness Month and has an array of philanthropy in the fields of education and child welfare.
Fontana points to the tribe's culture as a key reason for that.
"One of the great joys of my career—beyond working for the tribe my entire career—is being able to be exposed to Seminole culture over all those years," he says.
In some cultures, people spend ostentatiously to show they are a big shot, but the Seminole culture is the reverse: You give things away.
Fontana says, "The more you give to something else, the more prestigious it is." ♦