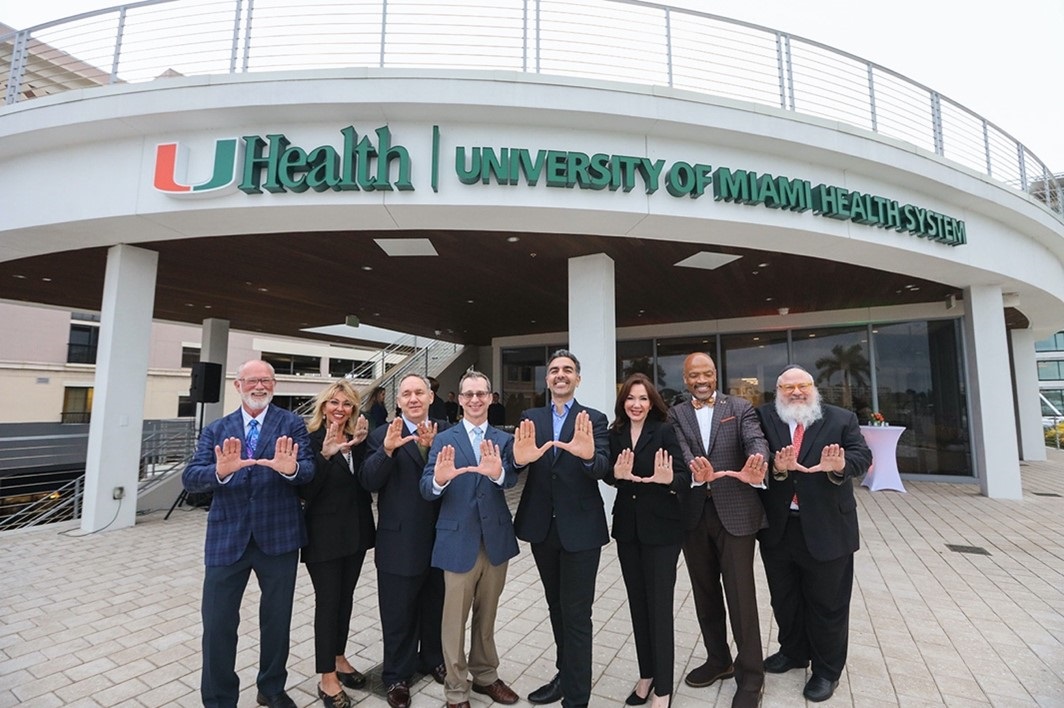 UHealth–University of Miami Health System Opens in West Palm Beach
The clinic provides specialty care and access to personalized academic medicine
Downtown West Palm Beach will now feature a state-of-the-art health system clinic with the recent opening of UHealth – University of Miami Health System. The clinic provides specialty care in four key areas: cardiology, dermatology, neurology and urology.
"We are proud to offer people in Palm Beach County the highest level of care with the expertise of our providers and the reassurance that they have access to personalized academic medicine from the University of Miami Health System," Roy E. Weiss, M.D., Ph.D. says, chief medical officer of ambulatory services for UHealth and chair of the Department of Medicine.
Patients who work and live in the area can use valet parking and have an entry point to the only academic health care system in South Florida.
"We have an incredible facility with the most skilled hands available, something we didn't have before in this area," Laurie Silvers says, chair of the UM Board of Trustees. "This is such a step forward, and I am proud of UM for making it happen. These are wonderful tools to have, and with this facility, we are bringing unique resources to the community."
West Palm Beach Mayor Keith James was on hand for the opening ceremony and was pleased with how the facility will benefit local residents.
"How great it is that individuals have access to life-saving medicine with UM," James says. "I am confident of the service the faculty will provide, and I'm sure we will be witnessing the latest in medical care right here in our downtown."