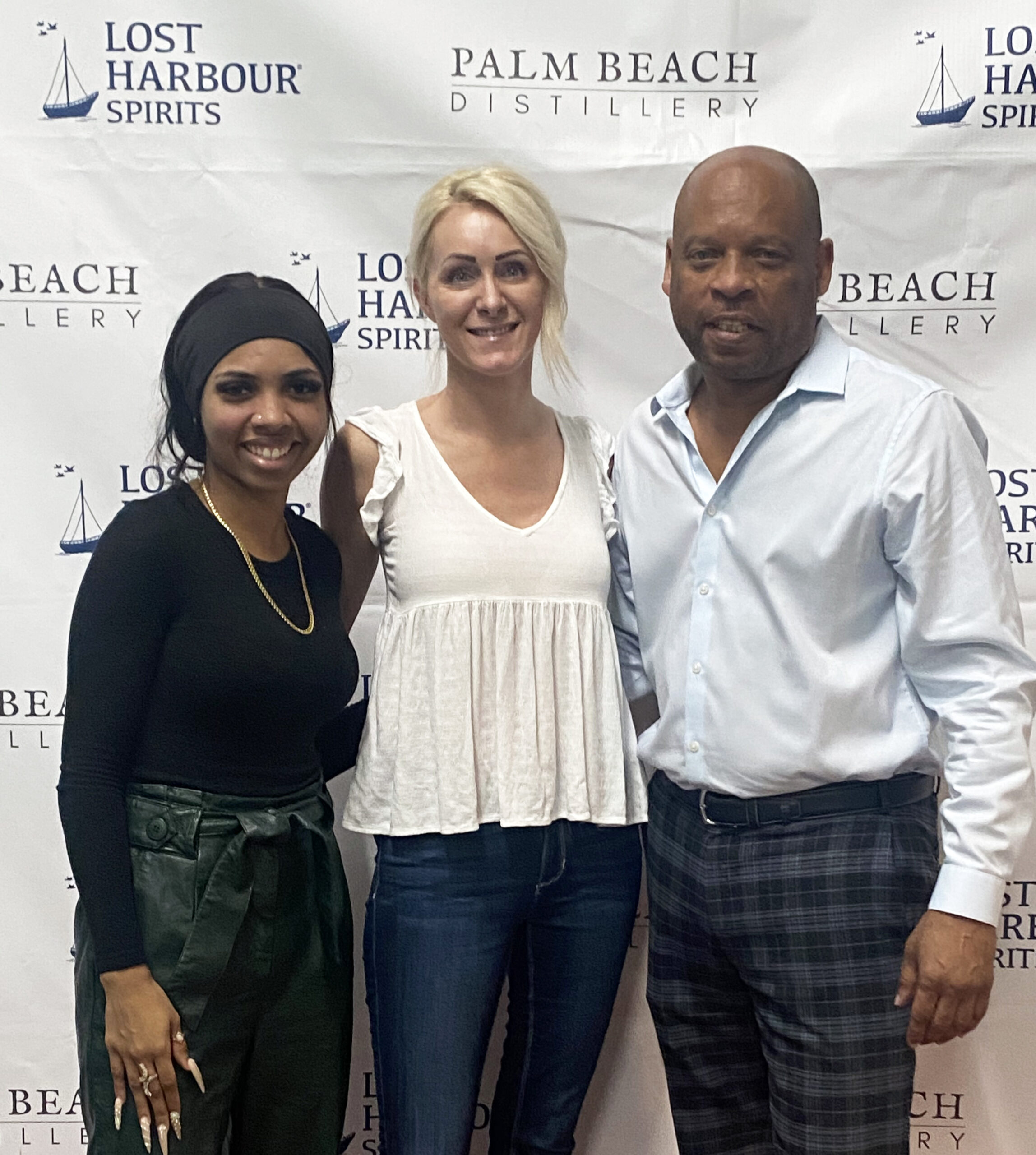 Victor George Expands Its Footprint
The Black-owned spirits company acquires an equity stake in Palm Beach Distillery
Victor George Spirits, the Fort Lauderdale-based business behind VG Vodka, moved closer toward its goal of becoming "the largest Black-owned spirits company in the world by 2025" by purchasing a majority stake in Palm Beach Distillery.
Launched by Summer Piep in 2017, Palm Beach Distillery has the distinction of being the first female-operated distillery in Florida. Piep will remain chief operating officer and master distiller. Victor G. Harvey will serve as chairman of the board and director of business development; his daughter, Jolyn Harvey, will be chief marketing officer of Palm Beach Distillery.
"We feel this is a great opportunity to help Palm Beach Distillery get to the next level," Piep says. "The Victor George Spirits team brings experience, marketing, resources and distribution opportunities that will help get our award-winning brands in the hands of more consumers."
Currently, Palm Beach Distillery produces vodka, flavored vodka, rum and gin under the Lost Harbour brand. Moving forward, it also will produce several Victor George Spirits products, including a rye whiskey, Pullman Porters 1867, and a bourbon, Fort Mose, named after the first settlement in the United States (just outside of St. Augustine) where Black people could live free. Those two new brands will be released by Victor George Spirits in February, in honor of Black History Month.
"This is very exciting for our team at Victor George Spirits as we continue to expand our footprint across the United States," Jolyn says. "We are rapidly adding to our quality portfolio of brands and will be acquiring additional distilleries."
In November, Victor George Spirits secured a loan of $2.45 to build a new distillery complex (that will include a restaurant, rooftop bar and whiskey lounge) on Sistrunk Boulevard in Fort Lauderdale. VG Vodka is distributed in 44 states at retailers including Trader Joes.