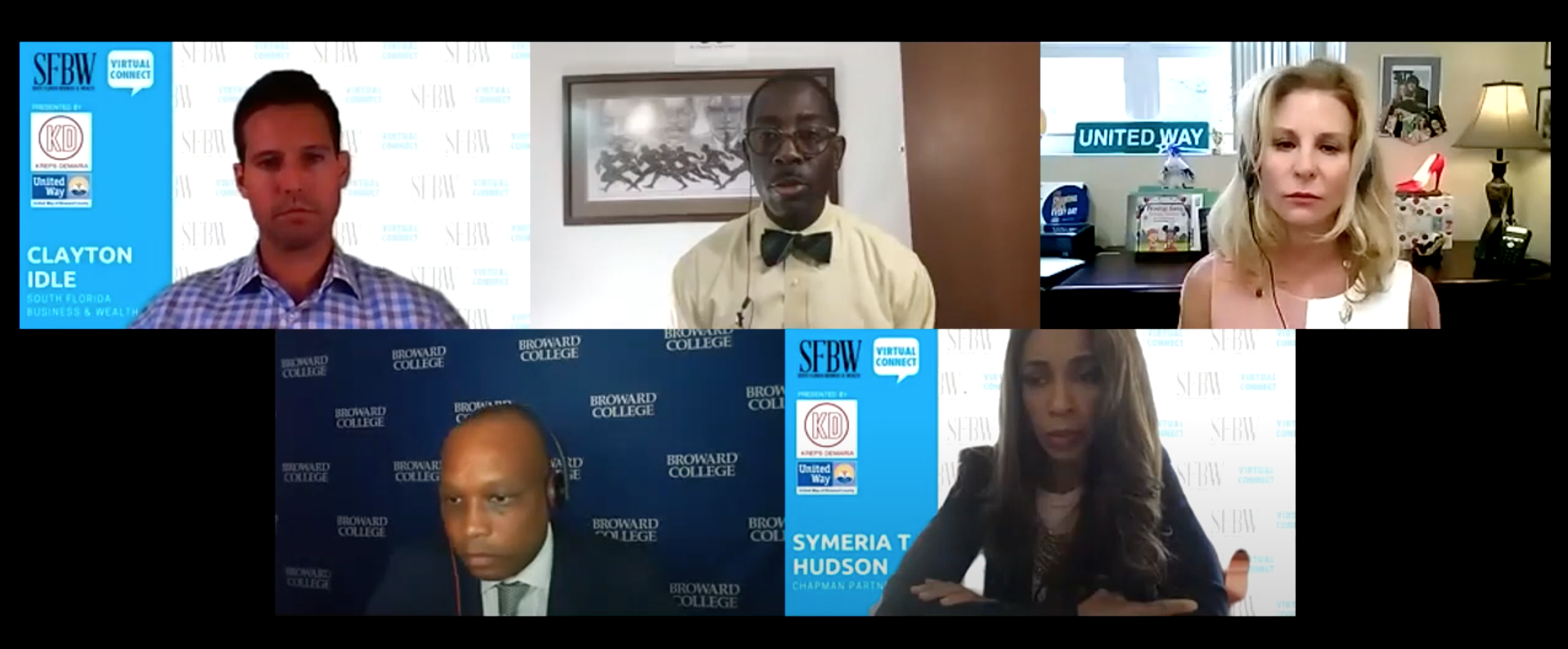 Virtual Connect: A Conversation About Race
On July 1, South Florida Business & Wealth hosted a Virtual Connect webinar discussion, "A Conversation About Race."
We heard from Black leaders in South Florida business & education on best practices for a diverse workplace, how diversity can impact your bottom line, and how businesses can address the racial inequity in higher education and the workplace.
Speakers included Gregory Adam Haile from Broward College, Dr. Gregory A. Salters from The SALT Mine Leadership and Training Institute, and Symeria T. Hudson from Chapman Partnership. Our moderator was Kathleen Cannon from United Way of Broward County.
Here are some resources mentioned in the discussion:
You can watch a recording of the webinar here or view it below.