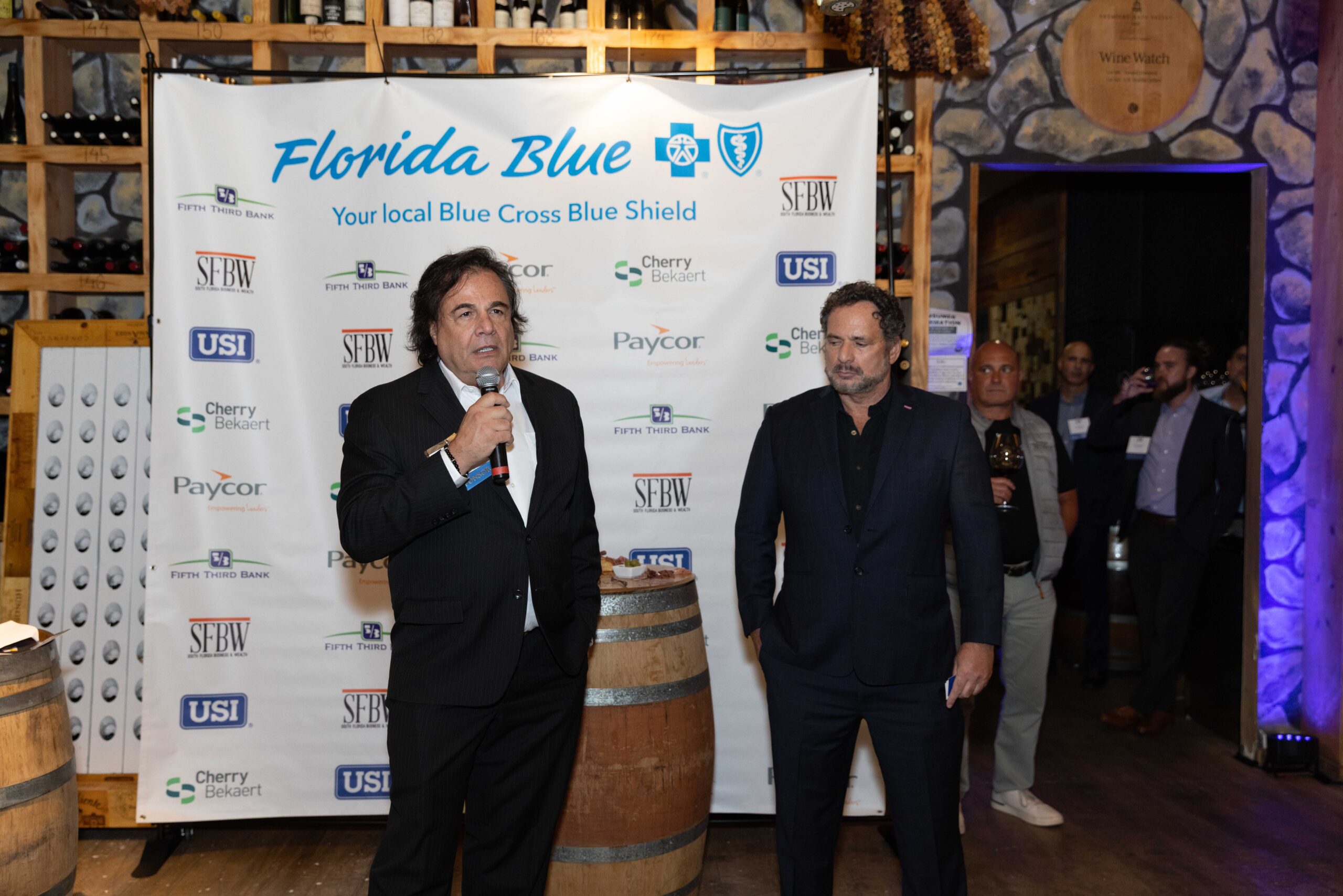 Wine Watch Is the Venue for a Sophisticated SFBW Networking Event
The Elite Meet: Fifth Third Bank, Cherry Bekaert, Florida Blue, USI Insurance Services and Paycor
With memories of last year's Wine Watch mixer still fresh, SFBW once again welcomed a curated guest list of movers and shakers in various industries to sip, network and learn about a handful of sponsors: Fifth Third Bank, Cherry Bekaert, Florida Blue, USI Insurance Services and Paycor.
Julio Ramirez and Jon Merkel, in especially good spirits, were in attendance to represent Fifth Third Bank. Ramirez serves as senior vice president and senior commercial banker, while Merkel is a middle market relationship manager.
Representing Cherry Bekaert—one of the nation's largest accounting firms—were Arlene Labrador, business development director, and David Appel, partner at the esteemed firm.
Attending in place of Florida Blue's market leader Doug Bartel were sales manager Lauren Siciliano-Cavieres and her colleague, Adelisa Jimeno.
The gregarious Carlos Castresana, USI's vice president of sales (and a Wharton School graduate) returned to Wine Watch this year, accompanied by his colleague Brooks Killmeyer, a USI employee benefits consultant.
Finally, Paycor's regional sales director Kim Vilella was on hand to describe the company's expertise in workforce management and employee benefits administration.
Wine Watch provided a range of varietals with customized SFBW labels, as well as abundant charcuterie and Mediterranean-inspired hors d'oeuvres. In the midst of a busy events season for SFBW and Lifestyle Media Group—a lineup well north of one dozen gatherings, including live panel discussions and a robust awards program—the company's jovial Wine Watch evening struck a note of intimacy and exclusivity.
Photos by Eduardo Schneider