[vc_row css_animation="" row_type="row" use_row_as_full_screen_section="no" type="full_width" angled_section="no" text_align="left" background_image_as_pattern="without_pattern"][vc_column width="2/3″][vc_column_text]From the Publisher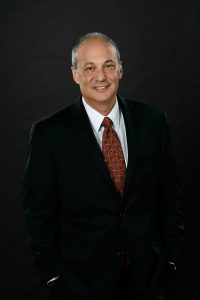 Welcome to the 6th Annual SFBW Up & Comer Awards program, celebrating the top achievers under the age of 40 throughout South Florida.
The awards focus on their achievements in the workplace and in their charitable and civic contributions. Many of our honorees have already made their mark in senior-level positions or are on the fast track to do so.
The professionals recognized in the following pages were nominated by members of the community. We specifically asked to learn about those who have demonstrated an overall commitment to South Florida. We received hundreds of nominations for Up & Comers through our website. The results were evaluated by our editorial team, led by Editor-in-Chief Kevin Gale.
A big thanks to our sponsors who are instrumental in enabling us to produce the Up & Comers awards program:
Gold Sponsors: CenterState and ARS
Silver Sponsors: Gulfstream Park and SCG & Associates
Sapphire Sponsors: Ed Morse Automotive Group, RCC Associates
Emerald Sponsors: Appelrouth Farah & Co., Cleveland Clinic Florida, Levy Public Relations & Events, New York Life, Centennial Bank and Nova Southeastern University
The Honorees
ACCOUNTING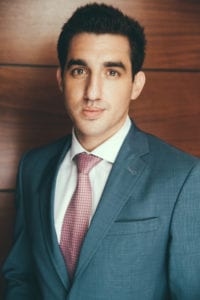 Joshua Rader
Appelrouth Farah & Co.
Partner
Rader began his career in the area of litigation support for a regional accounting firm before transitioning to primarily performing audits for publicly traded companies. Rader joined Appelrouth  in 2008 and was promoted to partner in 2014. As partner, he leads the firm's audit and assurance practice, and also continues the development of the firm's tax and business advisory services. He is a CPA, a certified forensic examiner and certified in forensic accounting. In 2018, he more than doubled his book of business. His effort has helped attract notable clientele to the firm.
"The way to get started is to quit talking and begin doing."
— Walt Disney
ACCOUNTING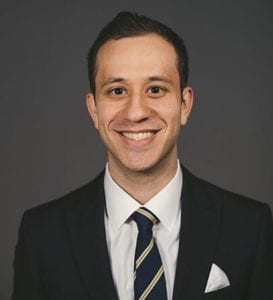 Lance Lvovsky
Marcum
CPA/tax consultant supervisor
Lvovsky has been instrumental with business development in the early onset of his career, developing and fostering meaningful relationships. Recognizing his technical expertise, practice management, and business-development skills, Lvovsky quickly rose in the ranks at his firm, being promoted to supervisor in less than three years. He has been the keynote speaker at several prominent South Florida organizations, including the Fort Lauderdale Tax Council, Financial Planning Association of Miami, Broward County Dental Association, and the Russian American Bar Association.
"Some people want it to happen, some wish it would happen, others make it happen."
— Michael Jordan
ACCOUNTING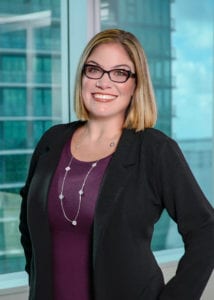 Ana del Cerro-Fols
MBAF
Principal
Del Cerro-Fols is a CPA and principal in the tax and accounting department at MBAF and has been in public accounting since 2000. In addition to managing her client-related matters, she oversees the department operations of the firm's Miami offices, including productivity, scheduling and quality-control procedures. A graduate of the University of Miami, she is a member of the American Institute of Certified Public Accountants and the Florida Institute of Certified Public Accountants. She is a Young Leader with the United Way of Miami-Dade, and a member of the University of Miami and Our Lady of Lourdes Academy alumni associations.
"When we least expect it, life sends us a challenge to test our courage and willingness to change."
— Paulo Coelho
ACCOUNTING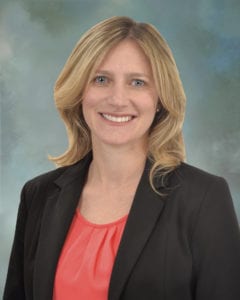 Christine Gagnon
EisnerAmper
Director
Gagnon is an audit director with nearly 15 years of public accounting experience. She provides services to public and private clients in a variety of industries, including financial services, retail, manufacturing, software and technology. Gagnon is responsible for all phases of an audit, including the planning, organization, supervision and review of the fieldwork. She helps to lead the Women of EisnerAmper and EisnerAmper Cares programs, where she has the opportunity to make an impact in the community and within the organization.
"I feel incredibly lucky to be part of EisnerAmper whose support of me professionally and personally has given me many opportunities to flourish."
ACCOUNTING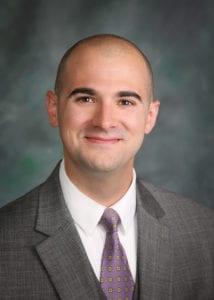 Justin Silva
RSM US
Tax senior manager, and regional practice leader for accounting methods and periods
Silva leads RSM's tax accounting methods and periods practice, overseeing 30 team members across the firm while growing the practice nearly 100 percent a year. He also serves as a national expert in tax credits, incentives and accounting methods while being a noted speaker at various Tax Incentive Institute and FICPA conferences. He has served as a local office leader of the RSM U.S. Foundation Birdies Fore Love charitable campaign for three years, raising awareness and community outreach for nonprofit organizations.
"When you come to a fork in the road, take it."
— attributed to baseball's Yogi Berra
BANKING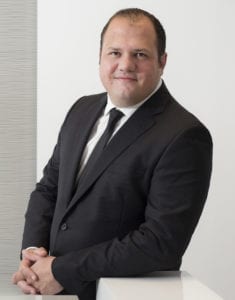 Kenneth A. Baboun
BGI Capital
Managing partner
Baboun is a results-oriented expert on high-end real estate development. He began his career in the Dominican Republic as chief financial officer for a global manufacturing company. A native of Mexico, Baboun relocated to Miami in 2003 and established a real-estate development firm, working on multimillion-dollar projects. In 2017, he founded BGI Capital with banking expert Robert Barthelmess. He oversees the real estate development and commercial aspects of the company. He holds a bachelor's degree in business management from Bentley College.
"Do not go where the path may go; go instead where there is no path and leave a trail."
— Ralph Waldo Emerson
BANKING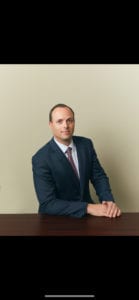 J.C. De Ona
Centennial Bank
President, Miami-Dade County
De Ona became market president for Centennial Bank in late 2017 after serving for seven years as a senior vice president at Stonegate Bank. He previously was vice president of wealth management at Regions Financial Corp. He has also served in positions at Wachovia Bank (now Wells Fargo), BankAtlantic and Washington Mutual Bank.
BANKING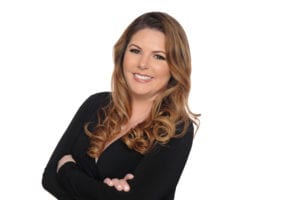 Sara E. Rodriguez
CFN Mortgage Capital
Vice president
Rodriguez says she is proud to have been part of a company that has served the community for more than 26 years in the residential mortgage lending industry. "This has provided me an environment for both personal and professional growth," she says. Her career began at 17 as a receptionist and led her to the role of vice president. In 2017, she was named mortgage broker of the year from the Latin Builder's Association. She is a participant of the Greater Miami Chamber of Commerce leadership program, which had a graduation date scheduled in June 2019.
"The pessimist sees difficulty in every opportunity. The optimist sees the opportunity in every difficulty."
— Sir Winston Churchill
FINANCIAL SERVICES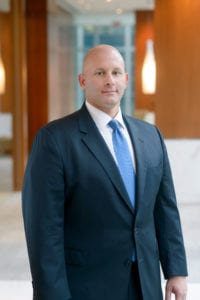 George Barbar
Mesirow Financial
Senior managing director
Barbar is a senior managing director in Mesirow Financial's Institutional Sales and Trading group and head of Government Agency and Supranational Trading. He is responsible for the underwriting, distribution, risk management and secondary trading of government agency and supranational securities. He is also the principal and manager of the company's Boca Raton office. Since being recruited by Mesirow to build an underwriting business, Barbar and his team have originated more than $40 billion in new issue agency and supranational debt.
"Culture eats strategy for breakfast."
— attributed to management expert Peter Drucker
FINANCIAL SERVICES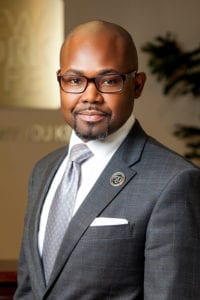 Josue Leon
New York Life
Partner
After running a successful practice of his own, Leon found his calling by entering into leadership in 2017. He has recruited, developed and mentored more than a dozen insurance agents and financial advisers to assist them with the growth and development of their practice, many of whom qualified for the Million Dollar Round Table. MDRT members rank at the top of all life insurance agents in the world and excel in achievement, ability and service.
"Adept at team-building, accountability, and creating a culture of winning and fun, my mission has been, is, and always will be to run the most esteemed financial planning and insurance organization in the state of Florida," Leon says.
HEALTH CARE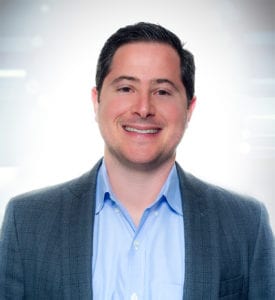 Warren Becker
Cosmetic Solutions
CEO
Becker has been a part of the Cosmetic Solutions team since 2007. He has held a wide range of responsibilities that have given him a unique perspective that has helped him grow into the role of CEO. Because he has had the opportunity to grow with the company, he maintains valuable exposure to product development, marketing, sales, customer service and operations. This gives him a practical viewpoint that has proven to be instrumental in the company's day-to-day operations. He holds an MBA degree in international business from the University of Miami.
"Impossible, you say? Nothing is impossible when you work for the circus."
— title of a self-actualization diary by the editors of McSweeney's
HEALTH CARE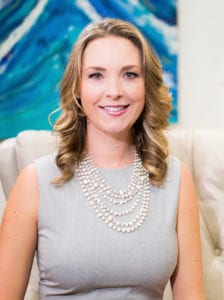 Kate Campbell
Bayview Therapy
Licensed marriage and family therapist, entrepreneur
Since 2006, Campbell has helped thousands of individuals and couples to attain greater happiness. She founded Bayview Therapy—a counseling and psychology group practice—and grew the practice into a team of more than 20 clinicians. She was featured as a relationship expert in Reader's Digest, radio station WIOD (610 AM), and was named among the 100 Outstanding Women in Broward County. She's proud co-founder of the Private Practice Startup, inspiring therapists to have thriving businesses.
"Choose a job you love, and you will never have to work a day in your life."
— attributed to Confucius
HEALTH CARE
Brittany Ringersen
Lighthouse Recovery Institute
Executive director and CEO
Ringersen has built a high-quality, comprehensive and cutting-edge addiction treatment facility in South Florida. Her unique approach to therapy seamlessly blends compassion, motivation and accountability. She's molded a clinical modality that engages both patient and family to facilitate effective outcomes. As a native Floridian, and a graduate of Florida Atlantic University, it was essential to her that the knowledge she's gained through her many years in long-term recovery and as a certified addiction professional be used to create a cost-effective option for addiction treatment.
"Success in life is the result of good judgment. Good judgment is usually the result of experience. Experience is often the result of bad judgment."
— Tony Robbins
HEALTH CARE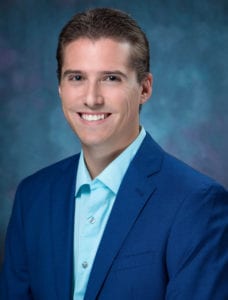 Chris Shane
CSL Plasma
Senior director, Finance
CSL Plasma is a world leader in human plasma collection, headquartered in Boca Raton. The company employs more than 10,000 employees across the United States, Germany, Hungary and China. Shane manages nearly $2 billion in operational spending and $100 million in capital spending a year. He manages a team of 13 that spans the globe and sits on the executive team, providing guidance on long-term strategy, merger-and-acquisition activity, global expansion and ongoing operations.
"Never let the fear of striking out keep you from playing the game."
— Babe Ruth
HOSPITALS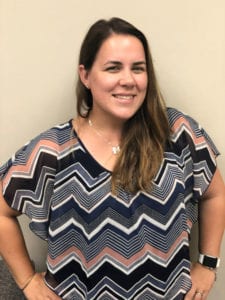 Sara Dajer
UM-NSU-CARD
Manager, Educational and Family Support Services
Originally from the Dominican Republic, Dajer graduated with her master's degree in exceptional student education from Carlos Albizu University. She has more than 15 years' experience working with individuals with autism in the classroom. Sara joined UM-NSU-CARD (Center for Autism & Related Disabilities) in 2009 as a clinician and worked her way up through the ranks. She is in charge of UM-NSU-CARD's education and family support team, which plans, coordinates and conducts a significant portion of program offerings for the organization and which has tremendous positive impact for their constituents.
"With love and compassion, you can change the world one child at a time," Dajer says.
HOSPITALS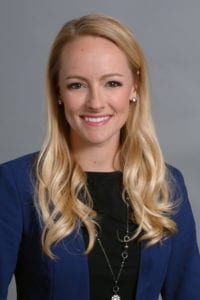 Britney Heaton
Cleveland Clinic Florida
Director of operations, Florida region
Heaton's region includes five hospitals and more than 40 ambulatory clinical sites. She is responsible for the integrated planning and coordination of efficient and effective operations. She started with the clinic in 2013 and is passionate about pairing operations with the patients' perspective. Heaton received a master's degree in health administration from the University of Florida.
"I shall not pass this way but once. Any good, therefore, that I can do or any kindness that I can show to any human being, let me do it now. Let me not defer or neglect it, for I shall not pass this way again."
— Quaker missionary Stephen Grellet
HOSPITALS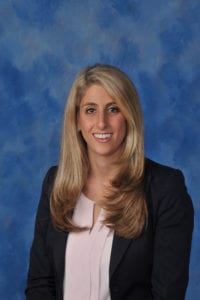 Jenna Katz Merlucci
Memorial Healthcare System
Director of clinical business operations of the cardiac and vascular institute
Merlucci received a bachelor's degree in business administration and a master's in health care administration from the University of Central Florida. She began her career as an administrative fellow at Memorial Healthcare System. In her role at the institute, she oversees finance, inventory, budgeting, business development, quality/data registries and clinical areas, including cardiac rehabilitation and echocardiography. She serves on the boards of South Florida Healthcare Executive Forum and the young leadership division of the Jewish Federation of Broward County.
"I never dreamed about success, I worked for it."
— Estee Lauder
HOSPITALITY, LUXURY SALES & MARKETING
Becky Collison
Ballenisles Country Club
Director of marketing and communications
Collison received her undergraduate degree from Florida State University and has more than a decade's marketing and communications experience. In her position at Ballenisles, she was an instrumental part of the team during the launch of the $35 million clubhouse renovation in November, and the $7.5 million South Golf Course renovation groundbreaking ceremony in April. The clubhouse expansion project required an entire rebranding, including a new color scheme, logo and brand standards. Collison has a designation of certified marketing professional and is a member of the Professional Club Marketing Association.
"Life is either a daring adventure or nothing."
— Helen Keller
HOSPITALITY,
LUXURY SALES & MARKETING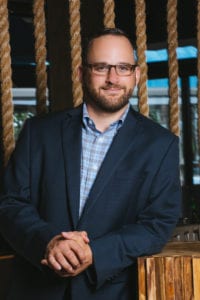 Aaron Abramoff
The Restaurant People
Director of operations
Abramoff is an established, successful restaurant and nightclub manager with diverse experience and proven background of developing high-volume, upscale nightclubs and fine restaurants from concept through grand opening and ongoing operation. He consistently capitalizes on growth and profit opportunities in highly competitive markets to develop businesses from inception through to substantial profitability. He previously was general manager at S3 Restaurant, Vibe Ultra Lounge and Tarpon Bend and beverage manager at Yolo. He has a bachelor of arts degree in hospitality management from Florida International University.
HOSPITALITY, LUXURY SALES & MARKETING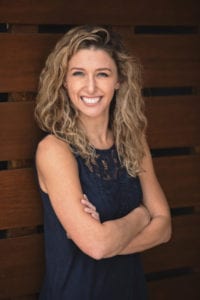 Taylor Cinalli
Design Center of the Americas
Vice president and director of marketing
With a creative, curious spirit and uncompromising tenacity, Cinalli has honed a niche marketing and branding skillset within the high-end hospitality and interior design industries. She also oversees marketing for Le Méridien Dania Beach at Fort Lauderdale Airport, opening later this year. She launched her career at Diamond Public Relations, a Miami-based travel PR firm. Her first in-house marketing role was at the award-winning Carillon Miami Wellness Resort on North Miami Beach. She quickly earned a leadership position and guided the property's branding and website redevelopment efforts, which has shaped her career path since.
HOSPITALITY, LUXURY SALES & MARKETING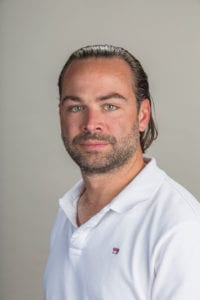 John Martin-Vogel
Ferrari-Maserati of Fort Lauderdale
Vice president of marketing
Growing up on Miami Beach, Martin-Vogel was inspired by the scenery around him. This drove him to follow his dream of becoming a filmmaker, and he started a multimedia production company, creating commercials for companies including Ocean Pacific and Yamaha. He has a master's degree in marketing and founded Vogel Marketing Group in 2006. He later took a position with Experience Auto Group as vice president of marketing. Experience is one of the premier luxury exotic auto groups in the eastern United States, representing makers including Ferrari, Porsche and other luxury performance automakers.
"If you can dream it, you can do it."
— attributed to Enzo Ferrar and others
LAW—BROWARD COUNTY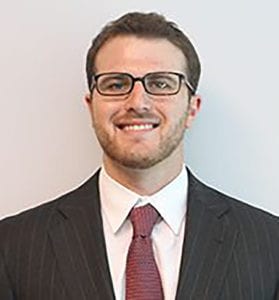 David Levine
Sanchez Fischer Levine, LLP
Levine is a founding partner of the firm and his law practice focuses primarily on commercial litigation and arbitration. In the last two years, he has successfully defended the South American Football (soccer) Confederation in the civil fallout from a FIFA scandal and served on the trial team that obtained a multimillion-dollar verdict on behalf of the inventor in a patent infringement lawsuit against one of the world's largest corporations. He co-chairs the International Ethics Committee of the American Bar Association's section of international law and speaks around the country on cross-border ethical issues.
"Unless you try to do something beyond what you have already mastered, you will never grow."
— attributed to Ralph Waldo Emerson and others
LAW—BROWARD COUNTY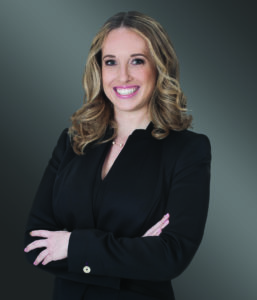 Chelsea Koff
Greenberg Traurig
Litigation associate
Koff has been lead counsel on more than 30 jury trials and more than 50 bench trials. She has substantial experience with electronic discovery, and represents clients in complex litigation matters, including commercial business disputes, business divorce litigation, employment litigation, ADA compliance and FCA investigations. Before joining the firm, she was a Broward County assistant state attorney, managing more than 300 cases in the felony trial unit. Koff is board president of the Friends of the Museum of Discovery and Science, a member of Leadership Fort Lauderdale Class XXV, and a member of the Broward Bar Association's grievance committee.
"Adversity doesn't build character, it reveals it."
— attributed to Vince Lombardi
LAW—BROWARD COUNTY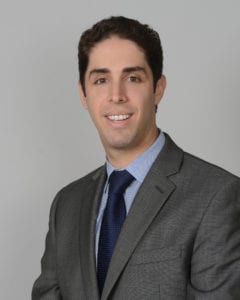 Alan Somerstein
Greenspoon Marder
Partner
Somerstein is a partner with the firm's real estate and banking and finance practice groups. Throughout his career, he has handled a wide variety of complex transactions representing business, developers, financial institutions, and private lenders in all aspects of business and real estate transactions. One of the most notable moments of his career was his involvement in the representation of a lender in connection to the acquisition and construction of a $85 million high rise, mixed-use tower in downtown Fort Lauderdale. He is a graduate of Leadership Broward.
LAW—BROWARD COUNTY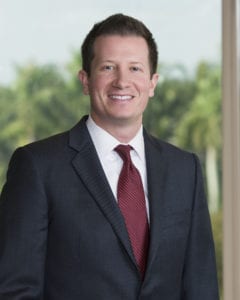 Jason Vanslette
Kelley Kronenberg
Partner
Vanslette's practice is focused on mortgage foreclosure litigation and assisting banks and other financial service providers with regulatory, enforcement, transactional and litigation matters. He is rated "AV Preeminent" by Martindale-Hubbell, which is the highest rating a lawyer can receive from the publisher. He was also selected as a Rising Star by Super Lawyers this year. He is a member of the American Legal & Financial Network and recently won the "JPEG: Picture of the Future" award. He earned his law degree from Nova Southeastern University.
"Twenty years from now, you will be more disappointed by the things that you didn't do than by the ones you did do."
— Mark Twain
LAW—BROWARD COUNTY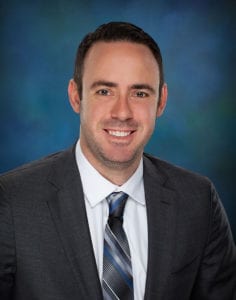 Michael Ehren
Lash & Goldberg
Senior counsel
Ehren is an experienced litigator who represents national and regional business clients, hospitals and health care providers in complex commercial disputes in state and federal trial and appellate courts and arbitration proceedings. He is a member of one of Law360's 2018 Health Care Practice Groups of the Year. He is president of Debbie's Dream Foundation: Curing Stomach Cancer, a Fort Lauderdale-based nonprofit organization that raises awareness and research funding for stomach cancer and provides support/education to patients and families worldwide. He also serves on the executive committee of the Nova Southeastern University Shepard Broad College of Law Broward County Alumni Chapter.
"The future is no place to place your better days."
— musician Dave Matthews
LAW—BROWARD COUNTY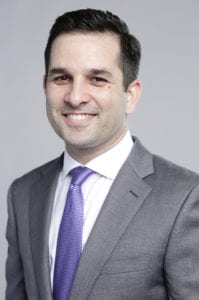 Fausto Sanchez
Sanchez Fischer Levine, LLP
Sanchez began his career as a prosecutor in Broward County, where he handled dozens of jury trials, and ultimately became a board-certified specialist in criminal trial law from the Florida Bar, as well as a certified with the Association of Certified Anti-Money Laundering Specialists. He went on to work for a premier international commercial litigation firm in Miami, where he successfully litigated major international commercial fraud cases and worked on white-collar criminal defense matters. In 2019, Fausto co-founded his current firm, where his practice is focused on commercial litigation. He is rated "AV Preeminent" by Martindale-Hubbell.
"The secret of getting ahead is getting started."
— Mark Twain
LAW–DADE COUNTY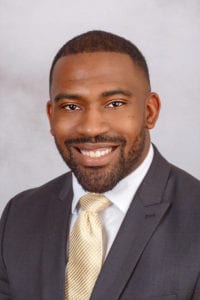 Rodney W. Jacobs Jr.
City of Miami civilian investigative panel
Assistant director
Jacobs is the assistant director for the panel that investigates allegations of abusive practices in the Miami Police Department. He also is a military-intelligence first lieutenant in the Army reserve. In 2018, he was named a "Top 100 Modern Man" by Black Enterprise magazine. He is a board member for the Miami-Dade County black affairs advisory board and Hiram College alumni executive board. He is a graduate of the University of Dayton School of Law.
"Do you not know that in a race, all the runners run, but only one receives the prize? So, run that you may obtain it."
— 1 Corinthians 9:24, The Bible, English standard version
LAW–DADE COUNTY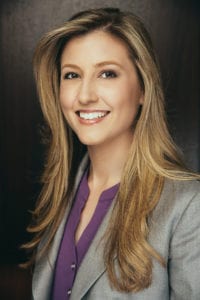 Amanda Fernandez
Damian & Valori
Attorney
Fernandez practices in the areas of complex business litigation, labor and employment litigation, receivership and securities litigation, and bankruptcy and creditors' rights. She is a member of the board of directors for the Cuban American Bar Association. She also has chaired the CABA Continuing Legal Eduation Committee for the past three years and created a CLE series called "Desayuno con CABA," where she organizes monthly CLEs for members that range from topics such as mental health and wellness for attorneys to cybersecurity, artificial intelligence and blockchain technology for law firms.
LAW–DADE COUNTY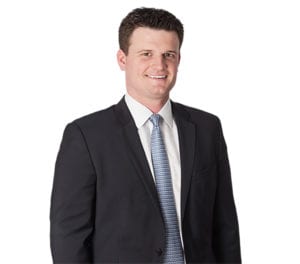 Andrew Sharpe
Greenberg Traurig
Associate
Sharpe represents many of the nation's largest condominium developers. Since joining GT, he and his colleagues have counseled developers regarding hundreds of condo projects throughout Florida, including residential, commercial, marina, mixed-use, condo-hotel and branded residences. Sharpe has individually negotiated thousands of pre-construction projects with individual unit values reaching as high as $45 million. Additionally, during 2018, his team oversaw at least 2,200 closings, which added more than $2 billion in real estate across Dade, Broward and Palm Beach counties. At the peak, his team handled 65 closings during one business day.
"My belief is stronger than your doubt."
— Dwayne Wade
LAW–DADE COUNTY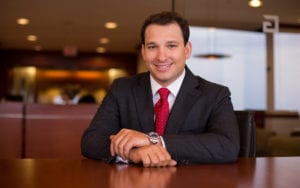 Michael B. Green
Gunster
Shareholder
Born and raised in Miami, Green is deeply committed to the community. From the time he was a child, he wanted to be a litigator, and has been pursuing that passion at Gunster since joining the firm in 2011. He is well-versed in civil and business litigation matters. Highlights of his legal career include successfully representing a client against tech-giant Google and preventing a competitor from copying a client's federally protected boat design. He prides himself on putting in the time necessary to understand complex legal and factual issues to crystallize them for ease in comprehension.
"The difference between ordinary and extraordinary is that little extra."
— Jimmy Johnson
LAW–DADE COUNTY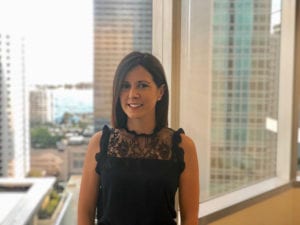 Michelle Diverio
Lydecker Diaz
Partner
Diverio focuses on first-party property insurance defense litigation, and has built a successful team of more than 15 attorneys in Florida and New York. She represents national and international insurance companies with catastrophic losses throughout the United States and the Caribbean. Through her leadership, she has successfully defended fraudulent insurance claims in South Florida.
"In order to be irreplaceable, one must always be different."
— Gabrielle Bonheur "Coco" Chanel
LAW–DADE COUNTY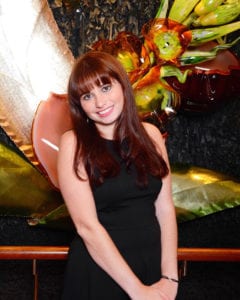 Haley Moss
Zumpano Patricios
Associate attorney
Moss also is an author, artist and autism advocate. She made headlines for becoming Florida's first openly autistic attorney in practice. She is the author of two books, and her writing has also appeared on  HuffPost and in Teen Vogue, among other publications. Her artwork has raised money for nonprofit organizations working with people on the autism spectrum and with various disabilities. She has received numerous awards for her dedication to autism advocacy, and also serves on the constituency board at UM-NSU-Card.
"Difference isn't bad. It's just different, and different can be extraordinary."
— Moss' mother
LAW—PALM BEACH COUNTY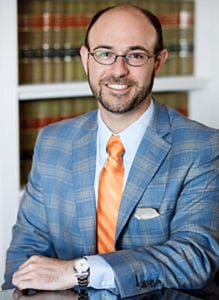 Scott Perry
Murray & Guari
Partner
Perry was born and raised in South Florida, and graduated cum laude from the University of Florida and magna cum laude from the University of Miami School of Law. At Murray & Guari, he focuses on plaintiff's personal injury and wrongful death. He has both successfully handled cases through verdict and on appeal, while also helping secure millions of dollars in total settlements for clients. He has served on Palm Beach County Bar Association committees, and will serve as the young lawyers section president for 2019-20.
"I never underestimate my opponent, but I never underestimate my talents."
— golfer Hale Irwin
LAW—PALM BEACH COUNTY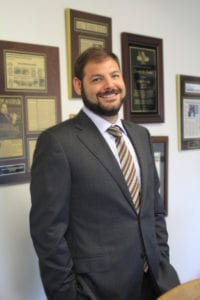 Ben Whitman
Clark, Fountain, LaVista, Prather & Littky-Rubin
Attorney
Whitman concentrates his nationwide practice on catastrophic injury, product liability, trucking accidents and wrongful death cases with an emphasis on automotive defects. He has secured many multimillion-dollar settlements for clients, helping to ensure they can afford their current and future medical costs as a result of their injuries. He serves on the board of directors of the Palm Beach County Justice Association. For two consecutive years he has been named a Rising Star by Super Lawyers.
"To be prepared for war is one of the most effectual means of preserving peace."
— George Washington
LAW—PALM BEACH COUNTY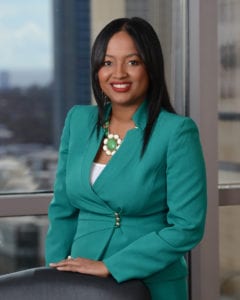 Alison Smith
Weiss Serota Helfman Cole & Bierman
Partner
Smith is her firm's first black female partner. She was the youngest law graduate at age 22, and also the valedictorian. She has taken on numerous leadership roles, including president of the Caribbean Bar Association, chair of Legal Aid Service of Broward County, director on the Broward County Bar Association's board of directors, and a member of the board of governors of the Shepard Broad Law Center at Nova Southeastern University. She has won numerous awards for excellence in her profession under the age of 40.
MARKETING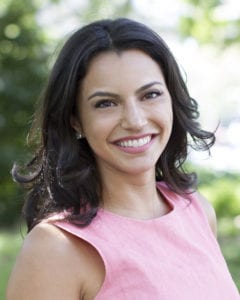 Victoria Sampaio Coster
Compass Florida
Senior regional marketing manager
Coster leads the Florida marketing team for Compass, a technology-powered real estate brokerage building a platform to support the entire buying and selling process. It helps agents develop strategies that capitalize on their unique voices. "All marketers tell stories. Stories are how audiences relate and connect ideas, ultimately influencing decision-making," Coster says. She has been with Compass since it launched in Florida in 2015. "Our 2019 growth is exponential, which makes systems and scale more important than ever. We doubled the size of our team in months," she says.
"We are what they grow beyond; that is the true burden of all masters."
— Yoda, from the Star Wars movie series
MARKETING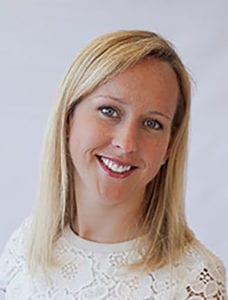 Stephanie Prince
ESPN West Palm
Marketing manager
Prince has worked for ESPN West Palm for the past 12 years. She has held numerous roles and currently oversees sales, marketing and content for ESPN 106.3, Deportes 760 and ESPN 106.3 on WPTV and Fox 29, events including the Cheribundi Boca Raton Bowl, and digital, where her team exclusively represents local inventory on ESPN.com, the ESPN App and Watch ESPN. She's won several company awards including "coach of the year" and "most valuable teammate." Prince is a graduate of Florida State University for both her bachelor's and master's degrees.
"At the end of the day people won't remember what you said or did, they will remember how you made them feel."
— Maya Angelou
MARKETING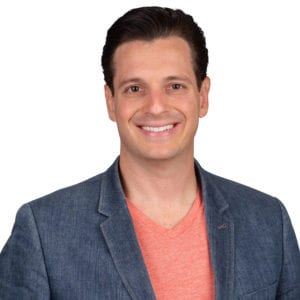 Taylor Hamilton
reCommerce
Co-Founder and CEO
Hamilton is the co-founder and CEO of reCommerce, one of the world's largest Amazon brand agencies. His company works with global brands to help them optimize their presence and sell more of their products. With annual revenue at $100 million, reCommerce was named Inc. magazine's 61st fastest-growing, privately held company in America. He is also the owner of Tunies Natural Grocery & Vitamin Market, one of South Florida's original health food stores. He is a Pinecrest alumnus, class of 1999, and holds a degree in finance from the University of Miami. He lives in Boca Raton with his wife, Inna, and daughter, Naomi.
"It's simple. Do it better than anyone else."
— Slogan on key cards at Trump hotels
MARKETING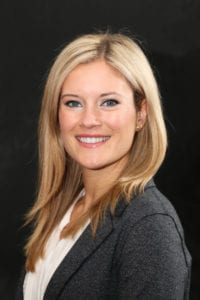 Maleia Satterlee
Ed Morse Automotive Group
Director of advertising and marketing
Satterlee started her career in the automotive industry at Ed Morse Bayview Cadillac, where she learned dealership operations, assisting the general manager in all aspects of the business. While attending monthly advertising meetings, Satterlee rediscovered her passion for advertising and promotion, finding her niche in social media marketing. In 2012, she was promoted to assistant marketing director at the headquarters in Delray Beach. From there, she moved up to her current position, and now oversees the advertising of Ed Morse's 22 automotive franchises across Florida and Texas.
"Believe you can and you're halfway there."
— Theodore Roosevelt
MARKETING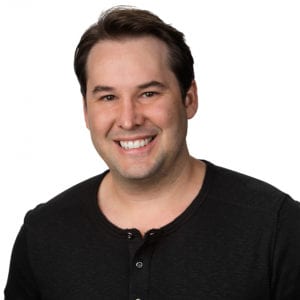 Jesse Tomalty
reCommerce
Co-founder and president
Tomalty is the co-founder and president of one of the world's largest Amazon brand agencies. His company works with global organizations to help them optimize their presence and sell more of their products. With annual revenue of $100 million, reCommerce was named Inc. magazine's 61st fastest-growing privately held company in America. Tomalty is a Pinecrest alumnus, class of 1999, and holds a bachelor of science degree in management from Tulane University, a law degree from the University of Florida, and a master's degree in law from the University of Miami Law School. He lives in Boca Raton with his wife, Jenna.
"The main thing is to keep the main thing the main thing."
—Stephen Covey
MARKETING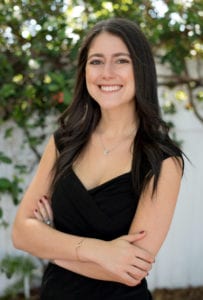 Giana Pacinelli
Crocker Partners
Marketing director
Pacinelli works for the state's largest office landlord. Since joining the company, she has created a corporate culture and streamlined communications across the company's portfolio of more than 11 million square feet and more than 175 employees. She is also responsible for the marketing and programming at Boca Raton Innovation Campus, a 1.7 million-square-foot office park. She is an adjunct professor for Nova Southeastern University's Huizenga School of Business and Entrepreneurship. She also writes fantasy football articles for sports media outlets. She is a University of Florida graduate and earned an MBA at NSU.
"Life is 10 percent what happens to you and 90 percent how you react to it."
— educator Charles Swindoll
MARINE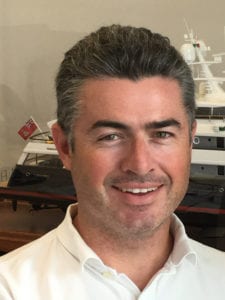 Jamie Benoit
Murray B. Associates
Vice President of Engineering
Jamie Benoit is a graduate of the Webb Institute in Glen Cove, NY with a dual major in naval architecture and marine engineering.   He is a licensed Professional Engineer in the State of Florida and serves as the Engineering Manager for Murray & Associates, LLC in Fort Lauderdale.  Over the past 18 years, Jamie has worked on a variety of new construction, refit and repair projects ranging from 26 feet to over 585 feet in length.   He enjoys the challenge of developing unique vessels, solving complex problems, mentorships, client interaction and working with people from around the world.    Outside of work Jamie enjoys family events, skiing and oddly enough home improvements.
"Just fly the plane."
MARINE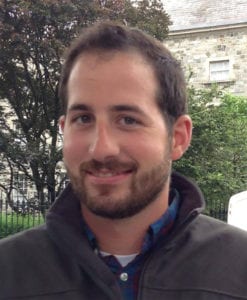 John Flanagan
Maritime Professional Training
Vice principal
Flanagan, a licensed U.S. Merchant Marine officer, has a master's degree in international transportation management from the State University of New York Maritime College at Fort Schuyler. Working afloat, he participated in relief efforts following the aftermath of Hurricane Sandy, and was awarded the U.S. Merchant Marine Medal for Outstanding Achievement. He later came ashore to South Florida to pursue his passion at Maritime Professional Training in Fort Lauderdale. Flanagan leads faculty who provide regulatory training and assessment to the men and women of the Merchant Marines.
"The sea is selective; slow at recognition of effort and aptitude; but fast in sinking the unfit."
— maritime writer and officer Felix Riesenberg
MARINE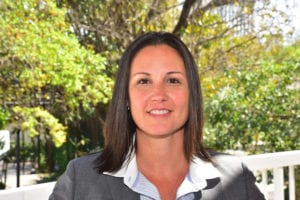 Lori Wheeler
Marine Industries Association of South Florida
Director of operations
Wheeler started at the MIASF in 2014 and is responsible for daily operations. She is a member of the Greater Fort Lauderdale Chamber of Commerce board of directors, and she co-chairs the chamber's marine advisory committee. She is a graduate of Leadership Broward Class 35 and chairs the Business Day program for Leadership Broward. She also serves on the American Lung Association of South Florida's Turquoise Takeover lung force committee, and was inducted into the 2018 class of the Boys and Girls Clubs of Broward County 100 Outstanding Women of Broward County. Her hobby is creating custom skateboard designs.
"Let go of who you think you're supposed to be; embrace who you are."
— Brené Brown
NONPROFIT ORGANIZATIONS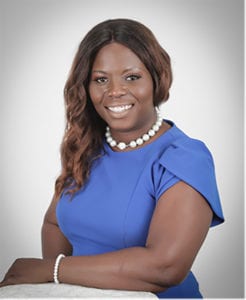 Elkin Alfred
United Way of Broward County
Training manager and diversity inclusion champion
Alfred, a human services professional with more than 15 years of experience, is passionate about the integration of diversity, equity and inclusion practices, and works to create programs and systems that operate through the lenses of those practices. At United Way, her most recent projects include a documentary on black men and mental health and DEI training for Nova Southeastern's medical school personnel. She also helped coordinate the CIT International Conference in 2017, where more than 900 law enforcement officers and behavioral health experts convened.
"You had a purpose before anyone had an opinion."
— author Timothy Pina
NONPROFIT ORGANIZATIONS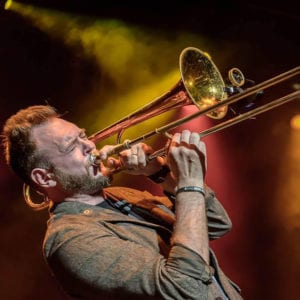 Chad Bernstein
Guitars Over Guns Organization
President and CEO
Bernstein puts his heart and soul into his trombone, playing with local bands Spam All-Stars and Suenalo. Little did he know his work with Suenalo would be the inspiration for Guitars Over Guns, which he founded in 2008. Through it, Bernstein has reached Miami and Chicago's disenfranchised youths. He received his doctorate in music from the University of Miami in 2012, turning the focus of his academic studies to Guitars Over Guns in his dissertation. Guitars Over Guns became his full-time career upon graduation. He was honored as a CNN Hero in April 2015 for his work.
"If your dreams do not scare you, they are not big enough."
— author Ellen Johnson Sirleaf
NONPROFIT ORGANIZATIONS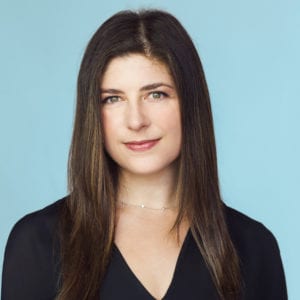 Lauren Harper
Social Venture Partners
Founding director
Harper left law seven years ago to cultivate the ecosystem for Miami's social innovators and the funders that support them. After serving as a consultant to nonprofit organizations and social enterprises, Harper became part of the founding team at the Center for Social Change, a hub for changemakers in South Florida. Most recently, she launched the Miami location of Social Venture Partners, a global network of more than 3,500 venture philanthropists in more than 40 cities. SVP partners leverage their funds, expertise and connections to strengthen social ventures and solve the biggest challenges facing their local communities.
"Whatever you can do or dream you can, begin it. Boldness has genius, power and magic in it."
— author Johann Wolfgang von Goethe
PUBLIC RELATIONS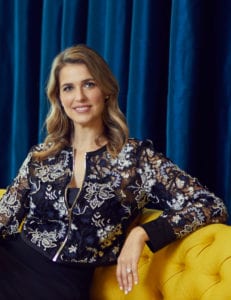 Suzanne Perez-Bernal
Ander & Co.
Principal and
co-founder
Perez-Bernal is part of one of South Florida's fastest-growing public relations and digital strategy firms, with offices in Miami and Bogota, Colombia. Alongside her business partner, Vanessa Fioravante, she's grown the company's client roster to include notable and influential brands across the real estate, hospitality and professional services sectors. In 2017, she was recognized as one of the top women in public relations by PR News. A highly sought communications and media specialist, she holds an MBA and is active in the Urban Land Institute, United Way, and is co-chair of Lean In Miami.
"In the future, there will be no female leaders. There will just be leaders."
— Facebook COO Sheryl Sandberg
PUBLIC RELATIONS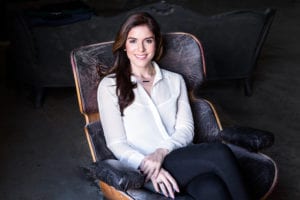 Cristina Mas
CIM Consulting
Owner and founder
Mas launched her firm in 2015 with the goal of helping Miami's top organizations grow in innovative ways, while creating a thriving business community. Since then, she has collaborated with top brands to bring their messaging to the masses, including the launch of the Miami Marathon's first VIP program, website and branding for companies such as Coastal Construction, and grand-opening campaigns for concepts such as Sushi Maki Coconut Grove, Pilo's Brickell, Lime Midtown and Innergy. She believes in giving back to the community and has launched some of Miami's most effective developments and initiatives.
"At the end of the day people won't remember what you said or did, they will remember how you made them feel."
— Maya Angelou
PUBLIC RELATIONS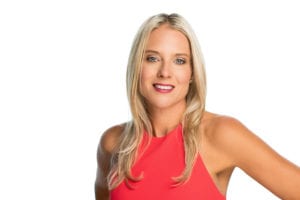 Jessica Levy Kiibler
Levy Public Relations & Events
President
Levy established her firm on a strong foundation of family values and professionalism. Celebrating its ninth anniversary, Levy opened its second office in Fort Lauderdale earlier this year. It calls itself the fastest-growing PR, events and social media firm in South Florida. Kiibler takes pride in her philanthropic work and supports the Foundation for Gender Equality and the Orphaned Starfish Foundation. In 2017, the Levy Loves Initiative was established, giving the team an opportunity to give back to the community every month by lending their time to various charities and organizations.
"Great things in business are never done by one person; they're done by a team of people."
— Steve Jobs
PUBLIC RELATIONS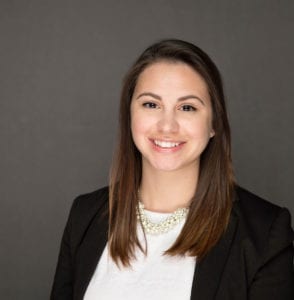 Tasha Yohan
Nova Southeastern University
Assistant director, public relations and marketing
Yohan helps NSU build its reputation as a leading academic and research institution. She also is social media manager. Yohan has been an ambassador for NSU's branding campaign and executed an outreach for early voting on campus. She also helped promote NSU's youngest graduate ever, a 16-year-old student who received a double bachelor's in biology and marine biology. She is active in the Junior League of Greater Fort Lauderdale and serves on the board of the Greater Fort Lauderdale chapter of the Public Relations Society of America.
"The most common way people give up their power is by thinking they don't have any."
— author Alice Walker
PUBLIC RELATIONS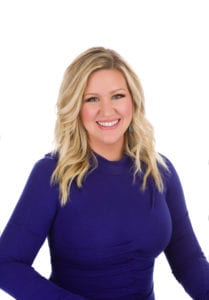 Emily Pantelides
Pantelides PR & Consulting
President
For more than 10 years, Pantelides worked as an award-winning news anchor and reporter for TV stations across the nation, including morning anchor at WPEC-TV in West Palm Beach. She opened her firm because she offered a direct connection to the news media. Pantelides PR is now one of the most influential and best-recognized PR companies in Palm Beach County. She serves on numerous nonprofit organizations' boards of directors, including American Red Cross, Quantum House, March of Dimes, and the Jupiter Police Foundation, and the dean's advisory council for the Wilkes Honors College of FAU.
PROFESSIONAL SERVICES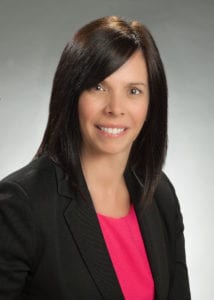 Malka Cabral
Right Management, Florida Caribbean
Manager of human resources
Cabral brings more than 17 years of experience in HR, project management and marketing. Cabral handles daily HR operations and is involved in other aspects of the business, including client relations, marketing, technology and operations. Her multidimensional aptitude is the reason why she has been involved in many unique aspects of the company. In February, she was appointed to the Girl Scouts of Southeast Florida's board of directors. Cabral is also a mother of two and her husband supports her work.
"The solution often turns out more beautiful than the puzzle."
— evolutionary biologist Richard Dawkins
PROFESSIONAL SERVICES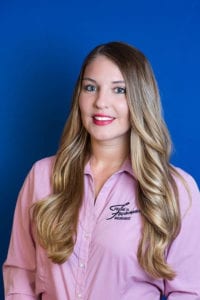 Nicole Coppock
Frank H. Furman
Elite client adviser
Coppock began her insurance journey in 2006 as a student of the Independent Insurance Agents of Broward County's InVest program, where she learned about career opportunities and fields of specialization for insurance agents. Since obtaining her property and casualty license, she has served as an elite client advisor at Furman for 13 years. She was featured as a "Young Gun 2018" by Insurance Business America and named Young Agent of the Year in 2016. She volunteers with the Pompano Beach Historical Society and is a board member of the Sample McDougald House Preservation Society.
"There's no abiding success without commitment."
— Tony Robbins
PROFESSIONAL SERVICES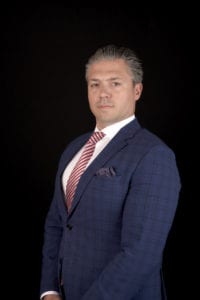 Matthew Sacco
Rubin Turnbill & Associates
Government consultant
Sacco lobbies at the state and local level on behalf of the firm's clients, who span nearly every industry including development, transportation, technology, hospitality, retail, health care, gaming, medical marijuana, finance, insurance, communications, sports and entertainment, American Indian tribes, social advocacy, animal protection groups, organized labor and local governments. He has played a significant role in growing the firm's local practice in South Florida. He also has experience as a published author, sports journalist and guest lecturer at major universities. A New York City native, he graduated from the University of Massachusetts with a bachelor's degree in journalism.
"All human wisdom is contained in these two words—'wait' and 'hope.' "
— author Alexandre Dumas
REAL ESTATE & CONSTRUCTION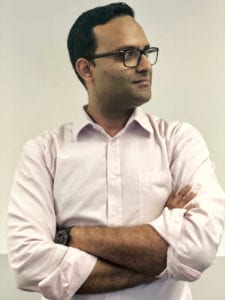 Jalal Farooq
Al-Farooq Corp.
Chief financial officer/senior project engineer
Developing better, safer and more efficient solutions to engineering challenges has been Farooq's focus throughout his career. He is a key leader of a team of engineers who specialize in product development and product consulting for building envelopes and impact-resistant windows and doors. He received his bachelor's degree in civil engineering from Florida Atlantic University and earned his master's degree in structural engineering and geomechanics from Stanford University.
"In the middle of difficulty lies opportunity."
— Albert Einstein
REAL ESTATE & CONSTRUCTION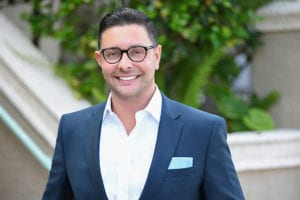 Josh Dotoli
Compass
Real estate adviser
Dotoli is the leader of his self-named group, a luxury real estate team of experts based in east Fort Lauderdale. In 2018, Josh joined technology-rich brokerage Compass, which is building the first modern real estate platform to make searching and selling better. In the last year, he has handled more than 50 sales, including one of the most expensive condominium resales in Fort Lauderdale. He defines his extraordinary service by anticipating client needs. The Dotoli Team offers unexpected value and clients often rave about their experience and look for opportunities to refer their friends, relatives and associates.
"Innovation distinguishes between a leader and a follower."
— Steve Jobs
REAL ESTATE & CONSTRUCTION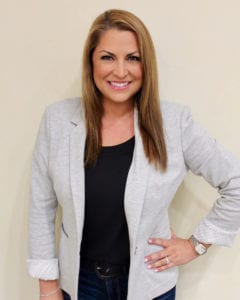 Robyn Raphael-Dynan
RCC Associates
Vice president of operations
Raphael-Dynan joined the family business after graduating from Florida State University with a business degree in 2002. While she had never considered going into her family's business, after working at a Palm Beach-based PR/marketing firm, she started to reconsider her career goals. She started from the ground up as a project coordinator, learning every facet of the business, which allowed her to rise over a period of 17 years to the position she holds today.
"You have to walk through the [expletive] before you ride the horse."
— Richard Raphael, founder of RCC
REAL ESTATE & CONSTRUCTION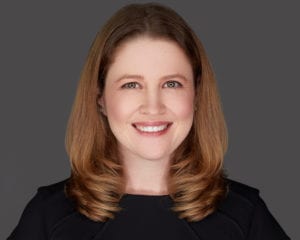 Kate Stout
Re/Max Experience
Realtor
Stout realized early she had a passion for helping people achieve their real estate dreams. Joining her firm in 2017, she earned made the "Re/Max 100 Percent Club" in 2018, and its Executive Club in 2017. She won the 2017 Young Professional Realtor of the Year award for Realtors of the Palm Beaches and Greater Fort Lauderdale. She serves as a director for the Florida Association of Realtors, which has 187,000 members, and as the Broward chair for the Young Professional Network of Realtors of the Palm Beaches and Greater Fort Lauderdale. She graduated from the University of Central Florida in 2005.
"The future belongs to those who believe in the beauty of their dreams."
— Eleanor Roosevelt
REAL ESTATE & CONSTRUCTION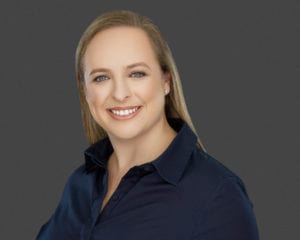 Adriana Jaegerman
Stantec
Senior principal, managing leader
As senior principal and managing leader for Stantec's Gulf buildings group, Jaegerman leads the structural engineering, MEP/FP/FA, architecture and interior design teams at Stantec's Miami and Orlando offices. She has more than a decade of experience in structural engineering in South Florida working on projects in the hospitality, commercial, higher education, residential, health care and sports industries. She has a professional engineering certification and is FEMA-trained in residential coastal construction. She graduated from the University of Miami with a dual degree in civil engineering and architectural engineering, and an MBA in administration from the University of Florida.
"Everything has beauty, but not everyone can see."
— Confucius
REAL ESTATE AND CONSTRUCTION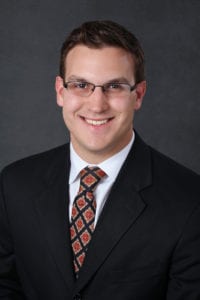 Carlos Gaviria
Transwestern
Vice president
Gaviria and his partners—Ben Eisenberg, Walter Byrd and Thomas Kresse—comprise one of the leading industrial real estate advisory teams in South Florida. During his more than seven years at the company, the team has completed more than 14.5 million square feet of lease and sales transactions, and worked with many high-profile clients. Previously, he was an associate with Metro 1 Properties, where he headed the firm's industrial services group. He is an active member of the Beacon Council, where he serves on both the trade and logistics committee and the new leaders taskforce.
"Genius is 1 percent inspiration and 99 percent perspiration."
— Thomas Edison
TECHNOLOGY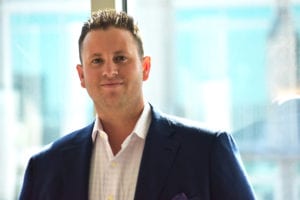 David Wenger
Bridge Connector
Founder and CEO
Wenger is founder and CEO of a technology company that is changing the way health care communicates. The company has raised $20 million in 13 months to solve health IT interoperability challenges by connecting disparate data systems quickly and cost-efficiently by creating an ecosystem where all health care organizations, regardless of size, can equitably reap the benefits of connected data. Recent honors for his company include the Ohana Partner Award from Salesforce at HIMSS19, and the 2019 South Florida Business Journal H. Wayne Huizenga Start Up Award. Wenger is a lifelong Jupiter resident.
"The people who are crazy enough to think they can change the world, are the ones who do."
— Steve Jobs
TECHNOLOGY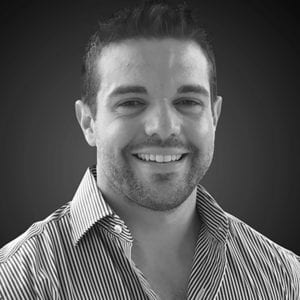 Chris Hodges
GoGig
Co-founder

Hodges is not the kind of person that just does things. "Once I've accomplished something, I'm always seeking out the next challenge to keep moving forward—even when I was a little kid," he says. In his 13-plus years of experience, he has co-founded two mobile technology companies, advised and invested in other startups, worked in B2B sales, built brands, increased customer retention and launched multimillion-dollar products. GoGig provides employed and job-seeking professionals a new way to network based on their career desires without revealing their identity.
"Start each day with a task completed. Find someone to help you through life. Respect everyone. Know that life is not fair, and that you will fail often."
— Navy Admiral William McRaven
TECHNOLOGY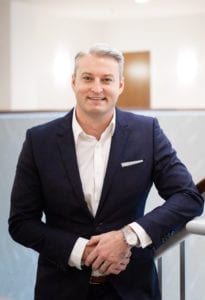 Brent Campbell
Squeeze.com
Chief operating officer
Squeeze.com is an early-stage financial technology company, recently named one of Boca Raton's fastest-growing tech startups. Campbell has served Hard Rock International and the Seminole Tribe of Florida as a financial analyst, controller and chief operations officer, bringing the Hard Rock Energy Drink to market. The energy drink quickly became a regional player securing distribution in major retail stores and hotels. Campbell serves as treasurer of Operation Lift Hope, a nonprofit organization dedicated to helping the homeless, and is a board committee member for the Broward Sheriff's advisory council.
"If opportunity doesn't knock, build a door."
— comedian Milton Berle
TRANSPORTATION & LOGISTICS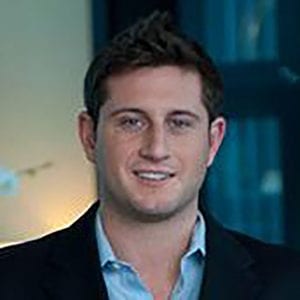 Garrett Grossberg
Unity Jets
Director of operations
Grossberg has worked in his current position for the past eight years, helping the company grow from $2 million to $30 million in total sales. In his role, he has been building a sizable book of loyal clients. "My attention to detail, rapport with clients, and project management skills have helped me to fly many CEOs and high-net worth individuals all over the world," Grossberg says. He is a wish granter for the Make-a-Wish Foundation and serve as treasurer on the board for the University of Miami Hillel.
"Patience pays."
— attributed to multiple sources
 [/vc_column_text][/vc_column][vc_column width="1/3″][/vc_column][/vc_row]