[vc_row css_animation="" row_type="row" use_row_as_full_screen_section="no" type="full_width" angled_section="no" text_align="left" background_image_as_pattern="without_pattern"][vc_column][vc_column_text]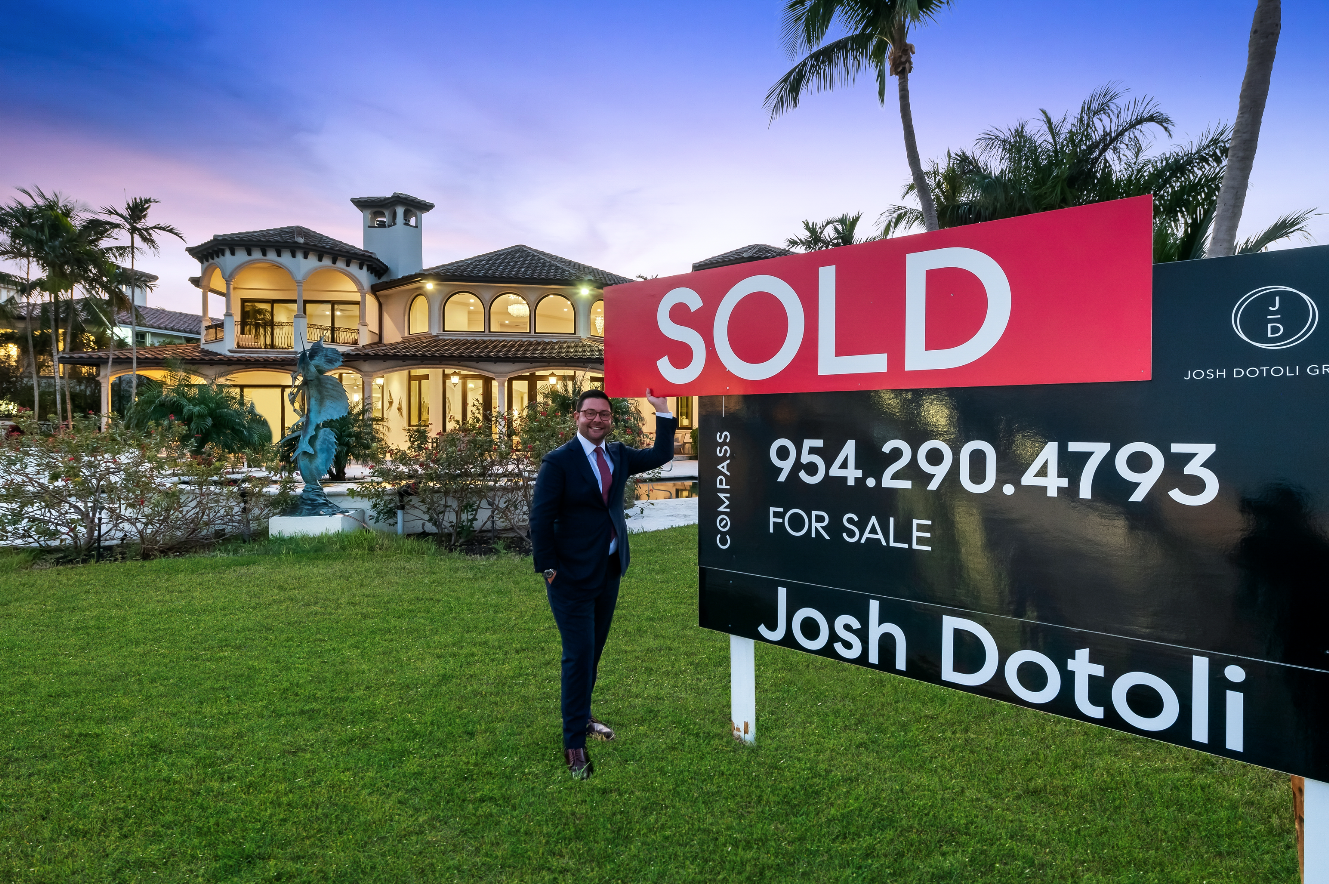 Things are looking up for Broward's luxury market. Just ask Josh Dotoli. The principal of Josh Dotoli Group, with Compass Florida, just sold the Fort Lauderdale home of Nevada real estate developer Don R. Norman for $9 million.
"We are extremely proud to have handled the marketing and sale of this incredible residence in one of Fort Lauderdale's most coveted neighborhoods," said Josh Dotoli (pictured left), principal of Dotoli Group, which specializes in a hyper-local focus on selling Fort Lauderdale's best neighborhoods. "Fort Lauderdale's waterfront real estate market is stronger than ever and the sale of this home to an all-cash buyer during these times underscores the demand for luxury real estate here."
The home 8,812-square-foot home at 2623 Delmar Place sits serenely on 29,000 square foot lot on the waterfront and includes six bedrooms, seven bathrooms and one half bathroom. Detached guest quarters add one bedroom and bathroom. Designed by award-winning architect Art Bengochea in 1998, the boater's paradise, the house also features 375 feet of water frontage (210′ side and 165′ front) and an 18,000-pound boat lift. Other features include a five-car garage, impact windows and doors, two gas fireplaces, five A/C units, a chef's kitchen that opens to the family room, a luxurious primary suite with dual closets and bathrooms, an office, and a collection of formal areas plus a bar. 
Norman, owner of the Tahoe-Reno Industrial Center, one of the largest industrial centers in the world, bought the home for $8.1 million in 2019. The buyer was Robert Palmisano, CEO and executive director of Wright Medical Group, a Memphis-based global medical device company.
Take a look inside the home below.[/vc_column_text][vc_empty_space][vc_gallery interval="3″ images="68038,68039,68040,68041,68042,68043,68044,68045,68046,68047,68048,68049,68050,68051,68052,68053,68054″ img_size="full" onclick="img_link_large" direction_nav="yes" control_nav="yes" pause_on_hover="yes"][/vc_column][/vc_row]