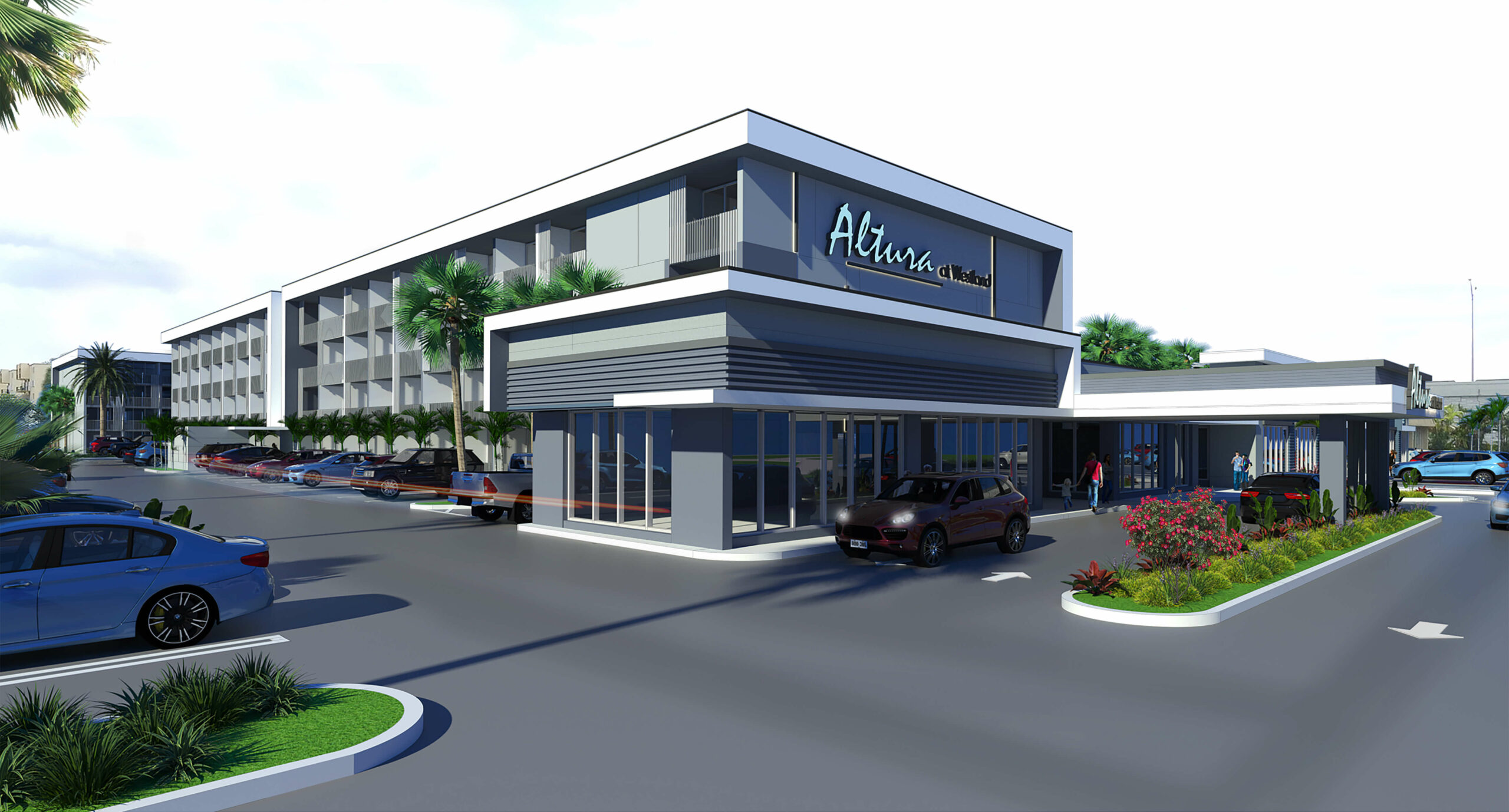 A Big Stake: A $22.45 Loan From Centennial Bank
The loan will help convert two buildings in the Miami area into a 251-unit multifamily development
A new multifamily development in Hialeah recently received the green light with the approval of a $22.45 million construction loan from Centennial Bank to The Estate Companies, a Miami-based developer.
The loan will cover the costs to convert two buildings into a multifamily development featuring 251 units consisting of studio and one-bedroom residences in Hialeah called Alture Westland.
"Long-standing relationships proved to be the foundation for another successful deal. I have worked with Tony Castro and J.C. de Ona for well over a decade now," says Hugo V. Alvarez said, a Becker shareholder who represented Centennial Bank during the process. "Centennial Bank's lending capacity and insightfulness allowed me to once again bring The Estate Companies to Centennial Bank for another successful development that will end up nicely serving our community in the future."
In addition to Alvarez, the Becker shareholders included Michael Boutzoukas, Cherrie Goudreau and Scott Marcus. They previously worked together to secure a $51.35 million deal for another multi-family project, Soleste Alameda.
"We have a successful track record, spanning more than a decade, of working with Hugo Alvarez. We look forward to continuing the relationship with Becker this upcoming year," says J.C. de Ona, Southeast Florida Division President of Centennial Bank. "My colleague Jay Brito proved to be instrumental in connecting all parties for this deal, which is aligned with Centennial Bank's construction lending focus in South Florida."
Construction for Alture Westland is slated to finish by the end of 2021.
"The significant impact of the pandemic on the hospitality industry is allowing creative borrowers to re-purpose existing facilities to better serve the needs of the local market," Boutzoukas explains, "and we look forward to assisting Centennial navigate similar transactions as we emerge from the throes caused by the pandemic."