Fans of unique cocktails are in for a treat at RM. 901, a classy and hidden away speakeasy at the Hyatt Centric Las Olas Hotel. A dimly lit treasure, it's the perfect spot for a date when looking for an upscale hotel bar experience.
Visiting RM. 901 is an experience on its own, one that offers a secret hideaway from those that seek to escape the hustle and bustle of the city. Reservations are necessary. Once you arrive at the hotel, you must visit the front desk and provide the secret code, one that gains you access to the secretive spot.
While everything seems normal as you get on the elevator leading you to the ninth floor of the Hyatt Centric Las Olas Hotel, there's nothing less than special about the experience. Once you find the secluded spot, you will swipe the key that was provided, and find yourself immediately inside a paradise for those who appreciate a vintage vibe and drinks that are nothing short of extraordinary.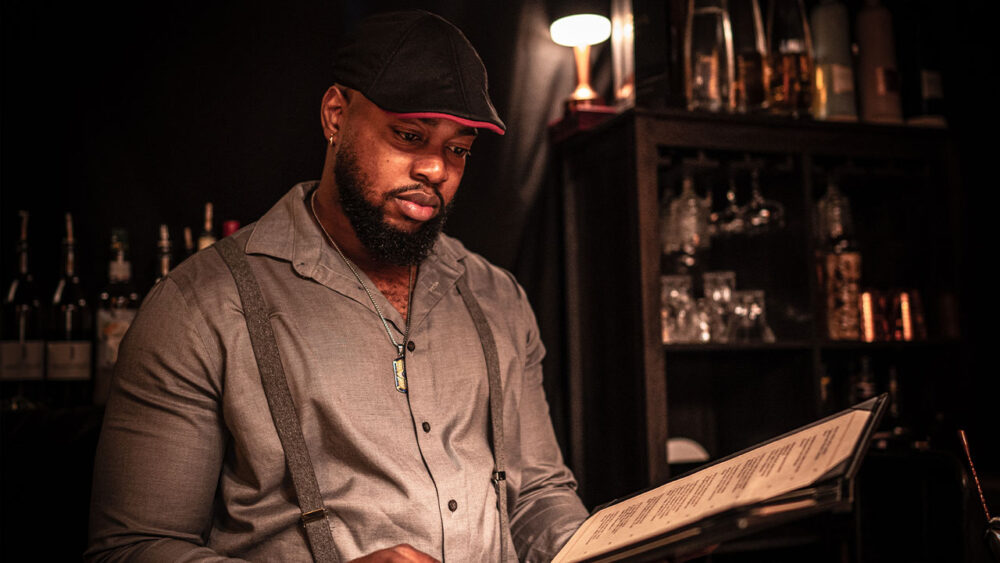 RM. 901 is a place where the lights are down, the seats are plush, and the service is extremely personal, as your own mixologist explores your needs and wants when it comes to drinks. The menu offers newly classic cocktails such as the Smoke & Mirrors, a perfectly mixed and bacon-infused Old Forester drink, and the always classic Penecillin, featuring Monkey Shoulder whiskey with the perfect dashes of fresh lemon juice, honey ginger syrup and Glenfiddich 12-year-old.
The food menu is also a delight, featuring a delicious meat and cheese charcuterie plater and some heavier dishes such as Caribbean Spiced Lamb Lollipops and Wagyu Steak Katsu Sando. The bites and dishes are made fresh and brought to you upstairs, and they are the perfect way to complete your evening and make it a delicious and upscale gastronomical experience as well. Not only that, but you can get competitive with your date or friend, as the bar offers table games such as cards and dominoes.
RM. 901 is decorated in plush red velvet, vintage lamps and framed images, and the music are classic songs from the 50s and 60s. The spot offers just a few cozy tables and reservations must be made in advance for this luxurious experience, one that you will never forget and want to visit again.
To learn more about the cocktail bar, visit www.roomnine01.com. And, for reservations, visit https://www.sevenrooms.com/reservations/room901florida .