[vc_row css_animation="" row_type="row" use_row_as_full_screen_section="no" type="full_width" angled_section="no" text_align="left" background_image_as_pattern="without_pattern"][vc_column][vc_column_text]This is what excites Alan Levan about the upcoming opening of the Alan B. Levan/NSU Broward Center of Innovation: Anyone who's anyone is not only on board but is actively cheerleading the project that is slated to debut in July on the top floor of Nova Southeastern University's Alvin Sherman Library.
"The collaboration that we're seeing, which includes academia, government and business, is really exciting," Levan says. The Center promises to be an intellectual core the likes of which the region likely has never seen—an economic development engine focused on the themes of innovation, technology and entrepreneurship, organized along four philosophical pillars: ideate, incubate, accelerate and post-accelerate. 
The Levan/NSU Broward Center's mission is nothing if not ambitious: it is "designed to serve the community, resulting in breakthrough ideation, new technologies, job creation, talent skills pipeline, company formation, and scaling of early stage and young startup companies." The Center will sprawl across 54,000 square feet and encompass a hub of activity—a home to industry certifications, specialized workshops, seminars and short courses, industry leading speakers, boot camps, pitch sessions and hackathons. 
"This is one of the very first activities of this nature in Broward County—maybe even in South Florida—that has this kind of collaboration, from the mayor to the Greater Fort Lauderdale Alliance," Levan says. "A lot of constituencies are very interested in this project." Steve Geller, mayor of Broward County, is fully committed to the Center's success: "My highest priority as mayor is to bring high paying jobs to Broward County," he says. "And I will work with our friends and partners in the business community to accomplish this. The new Alan B. Levan/NSU Broward Center of Innovation will help to provide the infrastructure to accelerate job growth, particularly in high-tech industries and other careers that require high levels of training and skill." 
Geller is candid about the local gap he hopes the Center will fill: "Broward County has been good at creating small businesses, but bad at growing them into large businesses," he concedes. "We're confident that the Levan/NSU Center will help these small businesses grow into big ones."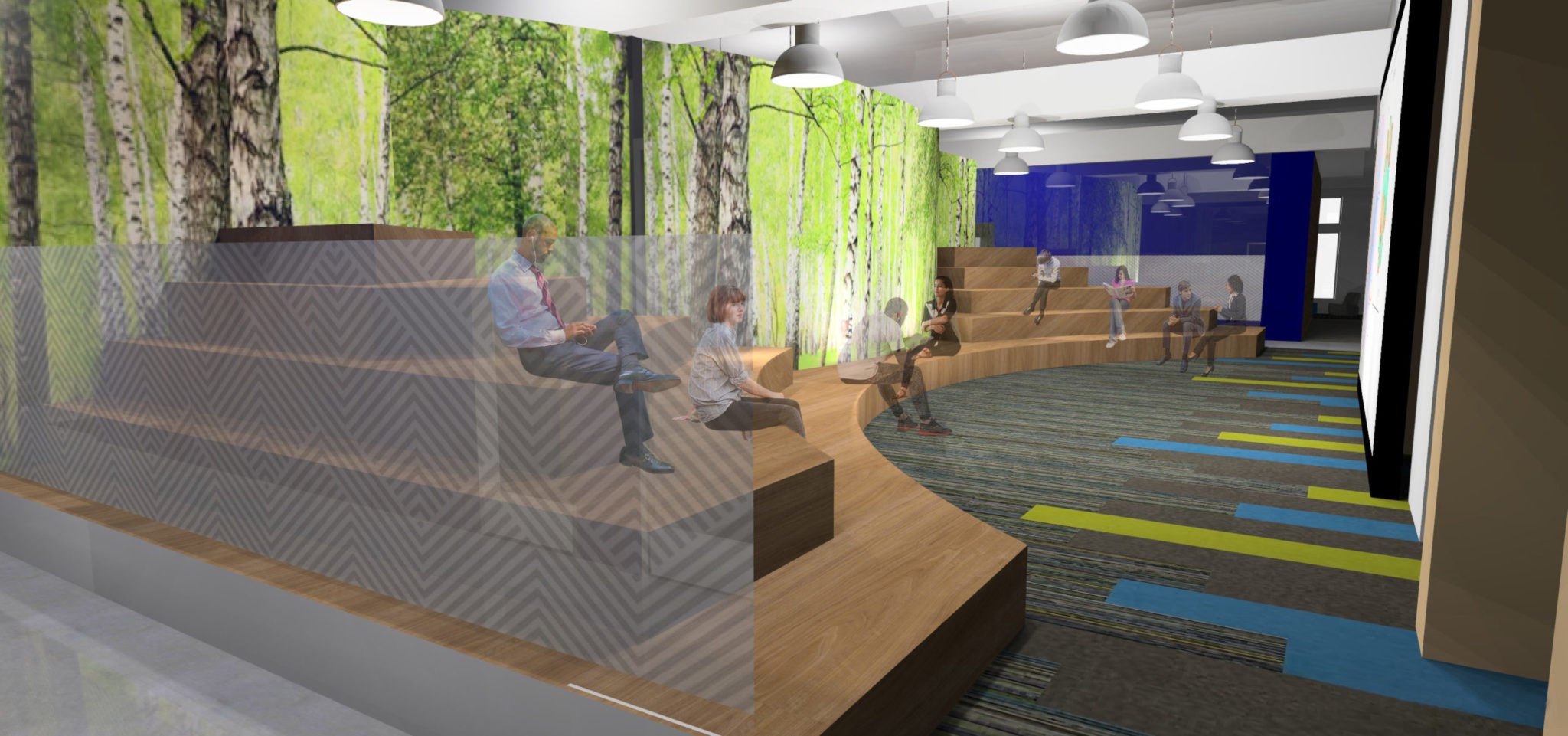 ob Swindell, president and CEO of the Greater Fort Lauderdale Alliance, sees no limit to what the institution can achieve, envisioning a global marker being laid down when the facility opens its doors. "Our community has a long tradition of innovation and a deep pool of entrepreneurial talent," he says. "The services, coaching and support that will be found at the Alan B. Levan/NSU Broward Center of Innovation will serve as a catalyst to help take Greater Fort Lauderdale's startup ecosystem to the next level of success. An incubator of this magnitude will be an asset not only locally, but nationally as the Alliance works to attract businesses and entrepreneurs from around the country and world."
"As I asked our board members to join in this initiative, I had no turndowns," Levan recalls. "Even when I approached the county commission, not only was it unanimously approved, but each commissioner wanted to speak in favor of it. It's one of those ideas whose time has come. We have all these forces connecting that can really make things happen for a common goal. To have so many different people already participating in the idea just drives a lot of energy. Success brings success. I'm told that within the first 28 days after our press release, we received 20,000 mentions on social media. That's an incredible number of people following what we're doing, which tells you we're on the right track."
Day-to-day operations and strategic planning will be overseen by John Wensveen, who will serve as NSU's chief innovation officer and executive director. "This is a dream position and an opportunity for NSU to be a changemaker, fostering an innovation mindset in Broward County and beyond, resulting in a hub of scientific, technology and innovation development," said Wensveen, who has previously served as vice provost of academic schools at Miami-Dade College. 
Wensveen has been tasked with supporting the growing entrepreneurial ecosystem in Broward County by attracting and retaining industry-leading entrepreneurs, technology and sources of investment capital. "The Alan B. Levan/NSU Broward Center of Innovation will connect students, faculty, staff and the community creating products, solutions and jobs that will drive revenue creation and investment opportunities," he says. "Over the coming months, we will continue to develop our core programming as we add additional staff members and oversee construction." 
When Levan thinks about where the Center that bears his name will be a year from now, he envisions that it will enhance enrollment, invigorate students and garner recognition for the university. "And from the community standpoint," he adds, "we will have signed a number of partnership agreements, we will have a number of community-based programs going on, and the conversation will take the direction of how this endeavor is actually starting to change the technology and ecosystem of Broward County and South Florida."
[/vc_column_text][vc_empty_space][vc_single_image image="74180″ img_size="full" qode_css_animation=""][vc_empty_space][vc_column_text]
The Alan B. Levan/NSU Broward Center of Innovation
Board of Governors
• Ron Antevy
President and CEO
e-Builder
• Ron Chenail
Executive vice president, Provost
Nova Southeastern University
• George L. Hanbury II
President and CEO
Nova Southeastern University
• Marcell Haywood
CEO
Encompass Onsite
• Bertha Henry
Broward County administrator
• Keith Koenig
CEO
City Furniture
• Alan B. Levan
NSU trustee; chairman of Alan B. Levan/NSU Broward Center of Innovation; chairman, BBX Capital Corp.; chairman and CEO, Bluegreen Vacations Corp.
• Lisa Lutoff-Perlo
CEO
Celebrity Cruises
• John Machado
Chief technology officer
Ultimate Kronos Group, formerly known as Ultimate Software
• Harry Moon
EVP, chief operating officer
Nova Southeastern University
• George Platt
NSU trustee; managing partner
LSN Partners
• Licenia Rojas
Senior VP, general manager and chief information officer
American Express
• Carl Schramm
Professor, economist, author; former CEO
Kauffman Foundation
• Bob Swindell
CEO
Greater Fort Lauderdale Alliance
• Javier Villamizar
Operating partner
SoftBank Investment Advisors
• Jonathan Wolfe
Senior director
AutoNation
[/vc_column_text][/vc_column][/vc_row]