There's a residential project in Miami set to make a suave mark on the city skyline.
From global developer G&G Business Developments, Aston Martin Residences Miami, a luxury condominium tower, is the famed brand's first real estate venture (rendering pictured above). Designed by Revuelta Architecture and Bodas Miani Anger, the striking 66-story sailboat shaped tower will feature 391 luxury residences and penthouses priced from the $970,000s to upwards of $50 million. With a location at 300 Biscayne Boulevard Way on the Downtown Miami waterfront, the building will undoubtedly become a model of ultimate luxury living in Miami. And for future residents, it just got better.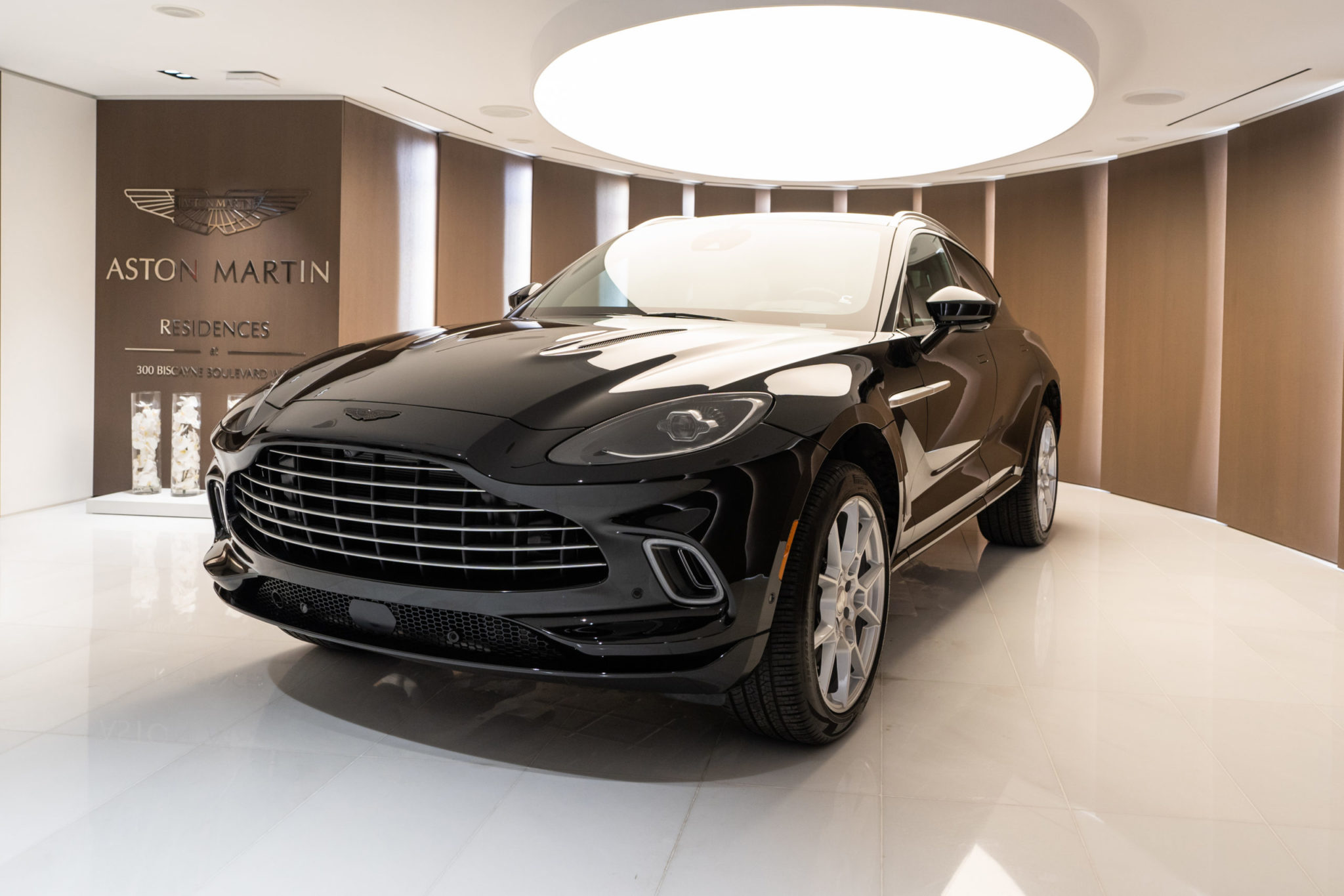 On Nov. 24, Alejandro Aljanati, CMO of G&G Business Developments, and Nicolette Brent, UK Consul General for Florida, unveiled the new Aston Martin DBX at the Aston Martin Residences sales center. Owners of the exclusive Signature condos at Aston Martin Residences have the enviable choice of having a DBX Riverwalk Edition or DB11 Riverwalk Edition to complement their new home.
Described as an SUV with the soul of a sports car, DBX is the first model to be made in Wales. The jet black DBX celebrates Aston Martin's design language in a new form with 22" sport wheels, an Obsidian Black interior, Piano Black Wood Veneer and contrast Satin Chrome detailing.
We're delighted that the first customer DBX built for The Americas is here in Miami," said Germán Coto, CEO of G&G Business Developments. "This brand-new Aston Martin joins our DB11 and Rapide S sports cars, enabling purchasers of the Signature condos to test drive the DBX and the DB11 directly from our sales center before deciding which Aston Martin is right for them. The fleet at the Aston Martin Residences forms part of our exclusive butler service, which enhances the ownership experience by offering personal support for our valued clients and VIP guests."
The 66-floor sail-shaped tower is 60% sold and scheduled for completion in 2022. Click here for more.