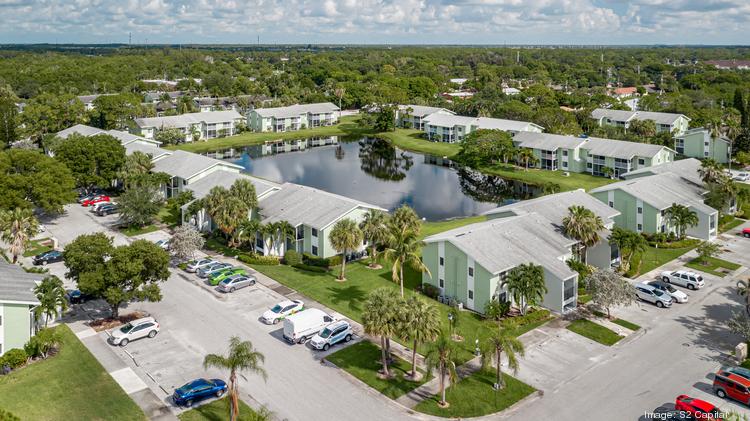 Berkadia Helps Broker Sale of Palm Beach County Apartments to National Investor
The apartment complex sits on 30 acres of land
Jupiter Isle Apartments, a 359-unit, garden-style apartment community located in northern Palm Beach County, was recently sold to S2 Capital for an undisclosed amount. The sale and financing was arranged by Berkadia, a real estate investing venture group of Berkshire Hathaway and Jefferies Financial Group. Senior Managing Directors Jaret Turkell and Roberto Pesant, along with Associate Director Omar Morales and Senior Analyst Jose Mota of Berkadia Miami, marketed the property on behalf of Northland. Managing Director Nathan Stone and Associate Directors Brad Mason and Guy Griffith, along with Analyst Heather Culver of Berkadia Dallas, secured the financing on behalf of S2 Capital.
"Jupiter Isle is a well-kept apartment community ideally located in an affluent community east of I-95, less than a 30-minute drive from the booming West Palm Beach/Delray Beach markets," Turkell says. "The new owner has the opportunity to elevate the property's finishes to compete with newer product in a climate in which multifamily fundamentals have never been stronger."
Located at 6705 Mallard Cove Road, Jupiter Isle Apartments is a Class B, two-story apartment complex built in 1984. It features one-and two-bedroom units, multiple swimming pools and other outdoor amenities. Over the next two years, S2 expects to complete a $5 million-plus renovation to enhance common areas and remodel unit interiors. Improvements will include exterior painting and balcony repair; renovation of the leasing center, fitness center, and gym; and interior unit upgrades, including stainless steel appliances, hardware and countertop upgrades, and installing new floors and ceramic tile showers.
"We are excited to invest in Jupiter Isle and believe the property represents a compelling investment for both the community and our investors," Davey Leach says, Vice President of Acquisitions at S2 Capital. "The county as a whole is enjoying growth, but with constrained supply and very limited new construction, the Jupiter submarket in particular offers tremendous opportunity to transform an older community into a market-leading option for its growing number of residents."