Makers Air, a seasoned leader in the aviation sector with an illustrious 30-year history, has announced the successful acquisition of Staniel Air, a distinguished company renowned for its specialized luxury air travel services. This strategic move reinforces Makers Air's commitment to unmatched travel experiences from South Florida to the Bahamas and Exuma Islands while expanding the number of flights, aircraft fleet, staff, and hangar capacity and fortifying service capabilities.
"It is an honor to celebrate this major milestone for Makers Air in the acquisition of Staniel Air," says David Hocher, president and owner of Makers Air. This acquisition complements and fortifies Makers Air's capabilities, bolstering our existing fleet and enlarging our existing hangar capacity. By assimilating Staniel Air's aircraft into the Makers Air portfolio, we are well positioned to provide expanded services to current destinations, add new scheduled routes, as well as enhance our private charter division."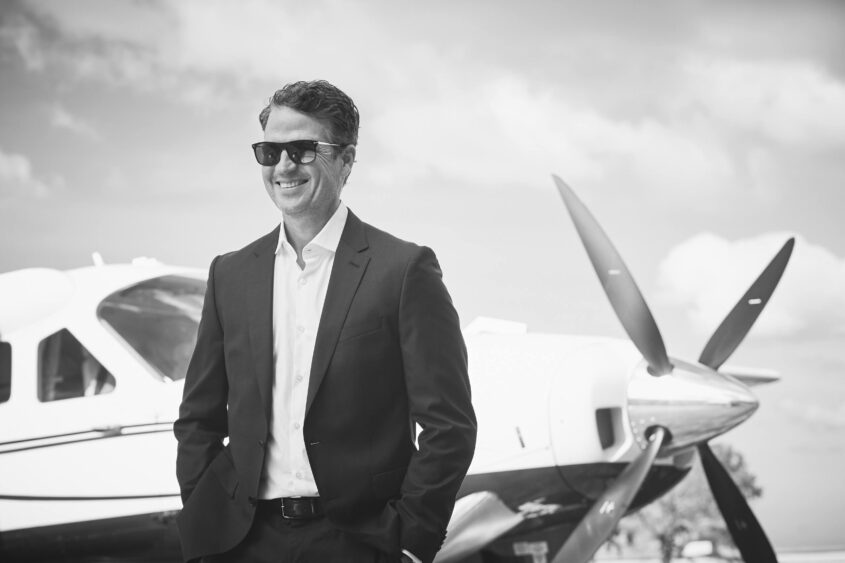 Following the acquisition, Makers Air's fleet is set to expand by almost 20%, and the airline's flight availability is expected to increase by 25%. With 24/7 booking options, customers will have more flexibility to create personalized travel itineraries, in line with the customer-centric approach both brands are known for. Additionally, the acquisition will enable Makers Air to take over Staniel Air's existing hangar, allowing for more space for aircraft, lounge areas, and improved guest service. Makers Air is headquartered at the Fort Lauderdale Executive Airport (FXE).
Guests can continue to enjoy Makers Air's excellent air service and also book day trips throughout the Bahamas and Exuma Islands with expanded boat offerings for large groups, additional snorkeling trips, new water toy equipment, and classic experiences like feeding the famous Exuma pigs, swimming with nurse sharks, sandbar hopping, and snorkeling in grottos.
The seamless transition will preserve the exceptional service ethos that characterizes both Makers Air and Staniel Air. Passengers can expect continuity in the familiar faces synonymous with high-caliber service and personalized attention, as a substantial proportion of Staniel Air's existing workforce will be retained. This underscores the preservation of core values essential to both entities' success.
With over 30 years of experience in the aviation industry, Makers Air has established a reputation for excellence, innovation and dependability, always striving to provide exceptional travel experiences. The acquisition of Staniel Air is a significant milestone for the company, propelling it to new heights of success while building on its distinguished record of accomplishments and customer satisfaction.
Based out of Fort Lauderdale Executive Airport, Makers Air is a Part 135 charter operator that offers both on-demand and scheduled service to the Bahamas and within Florida. A family-owned business founded in 1999, this boutique airline provides a personalized and upscale alternative to commercial flying. Makers Air offers multiple daily flights at competitive prices, connecting passengers to many of the most pristine and hard-to-reach destinations in the Bahamas. The airline is dedicated to providing an exceptional travel experience that is both effortless and exciting, making it the perfect choice for journey seekers.