It's one of the last available infill development sites in Brickell and it's now on sale.
Brickell Frame Art Site at 96 SW Seventh St. has been home to Frame Art Inc. since 1979 with a 9,285 square-foot retail building on 15,000 square feet of land 
The property offers investors and developers a rare opportunity to acquire a development site in the Brickell Financial District, and has zoning that allows for the tallest and most dense development within the City of Miami.
Leading the sale are Gerard Yetming, Julian Zuniga, Mitash Kripalani, and Virgilio Fernandez of Colliers International Florida.
"As Brickell continues to evolve, finding available infill land for development has become increasingly rare," said Yetming, who is Colliers' executive managing director of investment services. "The strategically located Brickell Frame Art property is the last remaining puzzle piece available adjacent to Brickell City Centre and within the vibrant Brickell Financial District."
Brickell Frame Art is located at Brickell City Centre's northwest corner at South Miami Avenue and SW Seventh Street. Zoned for T6-48B, it allows for development of 405,000 square feet, including an 80-story height limit, allowing for 172 residential units, and/or 344 hotel units.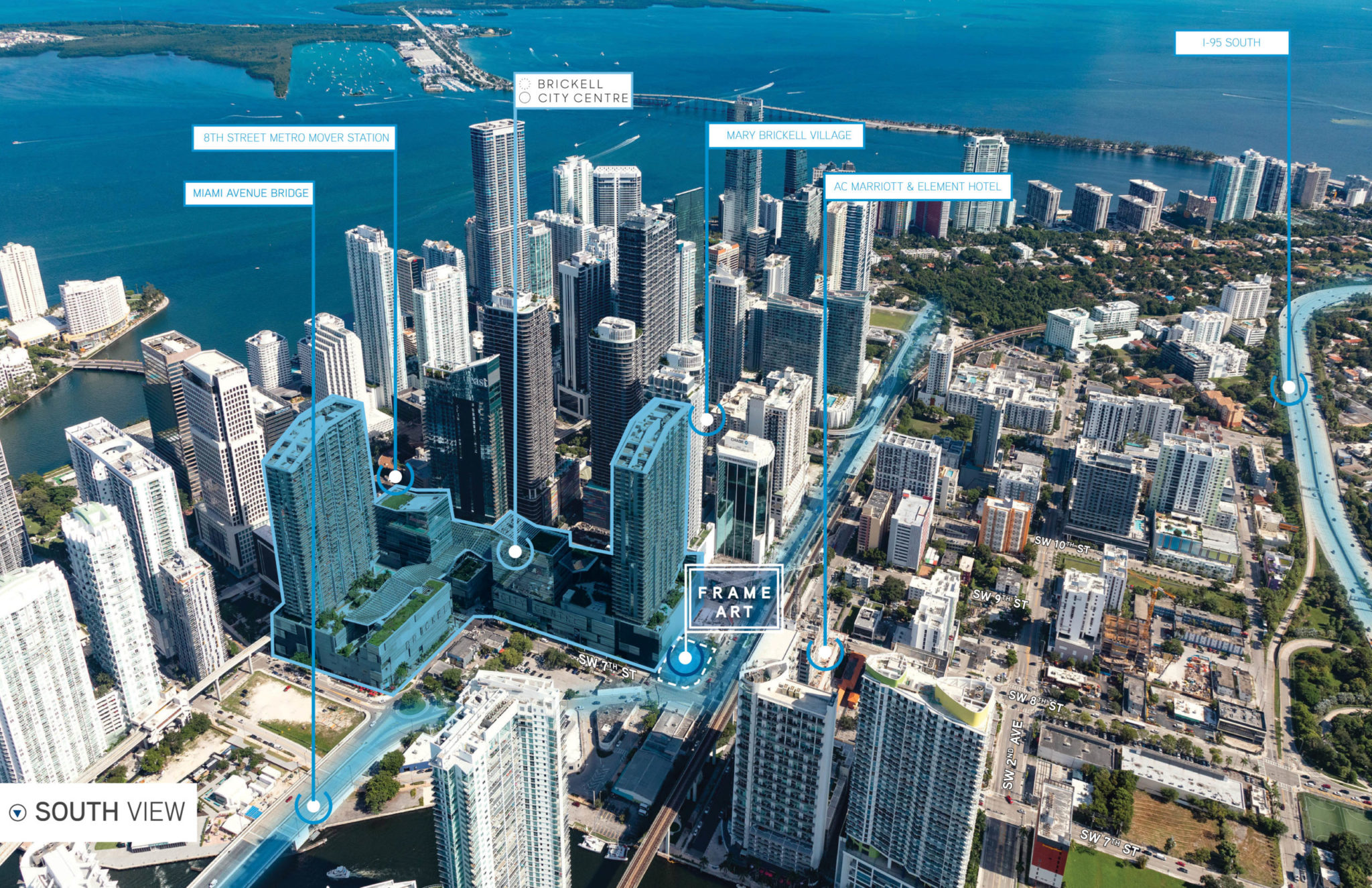 The property is a representation of Brickell's change over the years and its projected growth, especially given its neighbor to the west, a 109-key AC Marriott under construction. Plus, Forbes reported last year that Brickell's new condominium construction tripled between 2000 and 2016. 
"For the past 40 years, I've had a front row seat to Brickell's transformation from a sleepy business district to a vibrant 24-hour community," said Alfredo Zayden, current owner of the Brickell Frame Art Development Site. "We hope that by selling the property, it can be redeveloped and receive a new lease on life as Brickell's renaissance continues."
For information on the property, email Gerard.Yetming@colliers.com or 786-517-4995; or email Mitash Kripalani at Mitash.Kripalani@colliers.com or 786-433-5341.