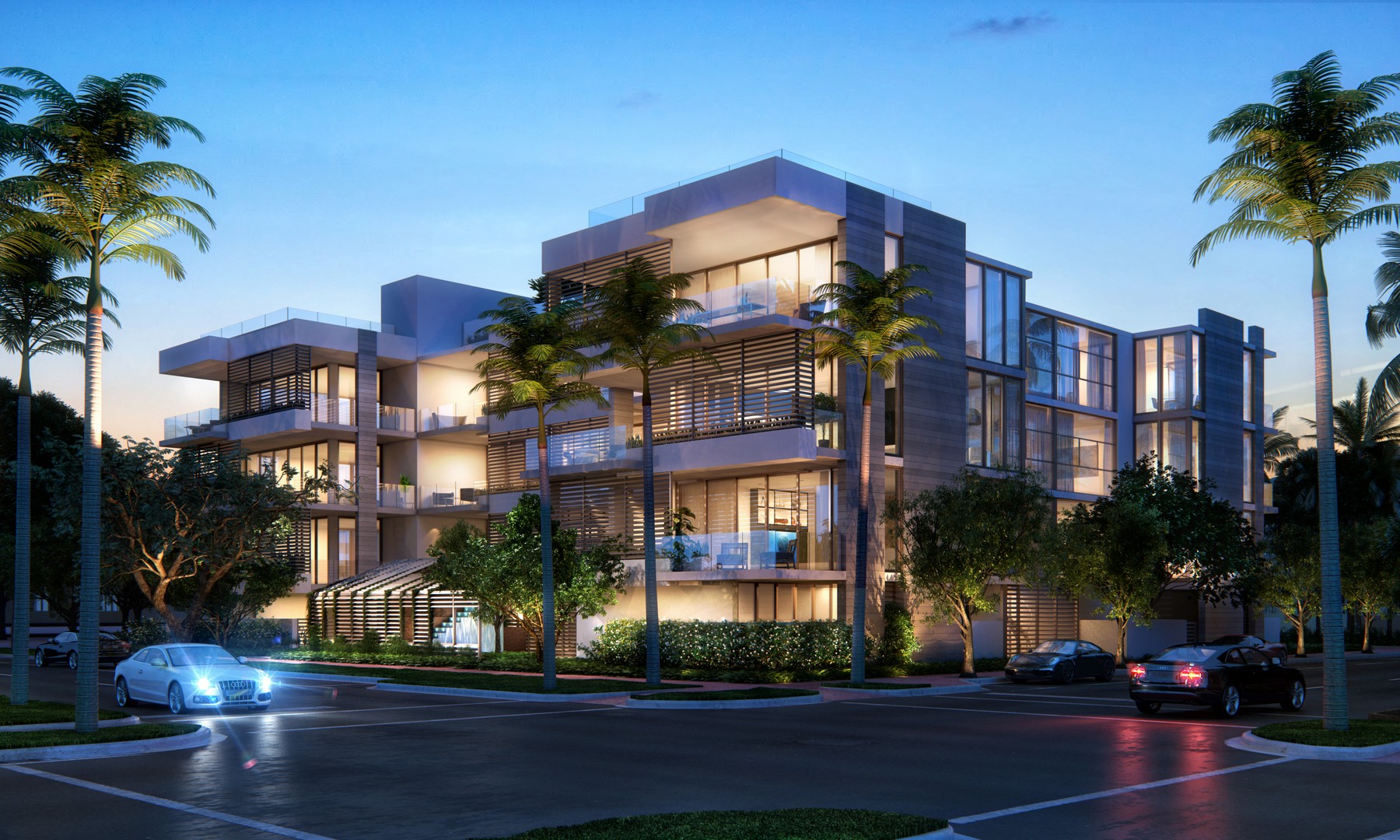 Calm in Chaos
Louver House offers a rare South Beach experience
By Leslie Kraft Burke
When we think of South Beach living, the first pictures that often come to mind involve all-night dance parties and a daily parade of beachside eye candy. That's not the only way to do it, though.
By the end of the first quarter of 2017, real estate investment firm Mast Capital hopes to complete Louver House, a 12-residence community built on the site of an old cottage at Third Street and Meridian Avenue in the South of Fifth neighborhood. The developer broke ground for the project in December.
To design Louver House, Camilo Miguel Jr., founder and CEO of Mast Capital, brought on award-winning architect Rene Gonzalez. It's meant to be a boutique-style condominium that blends with the existing South of Fifth art deco and midcentury architectural environment, while translating the elements of the surrounding historic neighborhood into a contemporary design.
Just three stories high, Louver House is also designed to complement the neighborhood's natural landscape of tropical vegetation and the sand beaches of the Atlantic Ocean, says Gonzalez, who has received two National American Institute of Architecture (AIA) awards, 12 Miami AIA awards and one Florida AIA award.
"Like all of my work, Louver House is designed to both reflect and respond to its environment," Gonzalez says. "It is for those who appreciate all that South Beach offers, but who also appreciate serenity and quiet. The building embraces the tropical qualities of the South of Fifth neighborhood and reinterprets them for contemporary living."
Louver House's three-bedroom units, which are priced from $2.5 million to $6 million, range in size from 2,088 to 2,432 square feet. Many have expansive balconies that can be as large as 36 feet long and 22 feet wide to accommodate the popular trend of indoor/outdoor living in South Florida. All residences will be outfitted with unique kitchens from luxury Brazilian designer Ornare.
Amenities include a stunning open-air lobby that incorporates aspects of the cottage that used to be on the property, concierge and security services, private parking underneath the building, a rooftop garden with an infinity pool, an outdoor yoga garden, a fitness center and electric vehicle charging facilities.
Artwork in Louver House's private garden will be by internationally acclaimed artist Michele Oka Doner, who is renowned for numerous public art installations, including a 1.25-mile-long bronze and mother-of-pearl inlaid concourse at Miami International Airport.
Sales of Louver House units, which are being handled by ONE Sotheby's International Realty, are 50 percent complete, Mast Capital officials say.
"We have very diverse buyers," says Anna Sherrill, Louver House's director of sales. "Many are looking to move to Miami Beach permanently, so we're thrilled that they saw that opportunity in Louver House and in South of Fifth."
The property's concept is unique, not just for its ability to provide a quiet lifestyle in South Beach, but for other reasons as well.
"Louver House stands out because it has a single-family home feeling, where you have the benefits of privacy in an intimate community," says Miguel. "It's humbling that buyers have been so receptive to that vision."