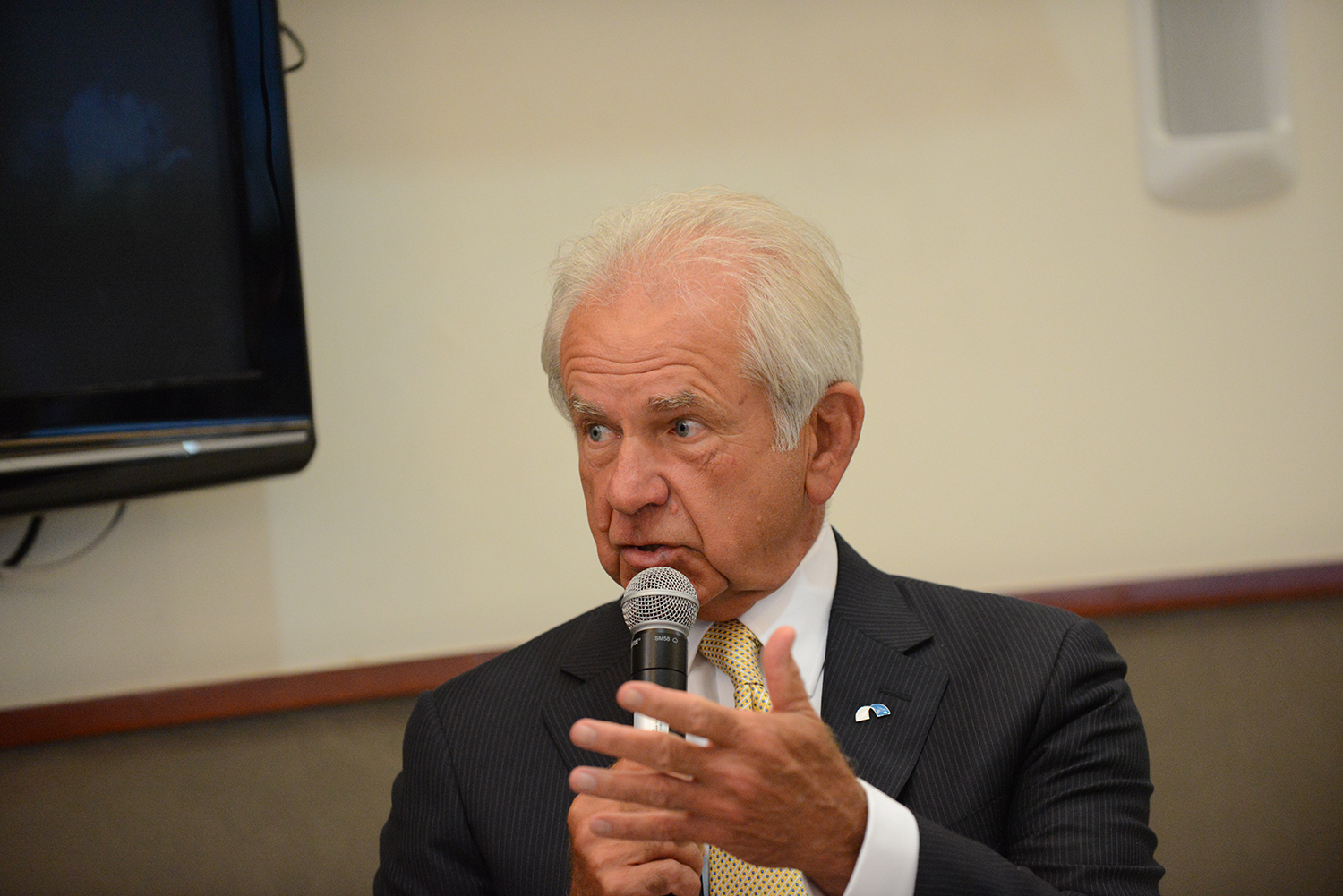 CEO Connect & Women of Influence 2014
SFBW started out with CEO Connect and later added the very popular CEO Connect Women of Influence events. The invitation-only series includes a cocktail hour and an intimate interview with a leading business professional. Photos and highlights from the interviews are published in the magazine.
September John Kanas The CEO of BankUnited talked about growing up on a duck farm in Long Island and cutting the best U.S. post-recession banking deal. Kanas is now nonexecutive chairman of BankUnited.

November Ronald L. Book The leader of Ronald Book, P.A., is a civic and charitable leader who often is viewed as the state's top lobbyist for his influence, insight and contacts in Tallahassee and local governments.

DECEMBER Efrem "Skip" Zimbalist III Zimbalist talked about growing up as the son of actor Efrem Zimbalist Jr. and how he played a major role in the region's marine industry as chairman and CEO of Active Interest Media and Show Management, which produced the Fort Lauderdale International Boat Show. Zimbalist subsequently sold Show Management to Informa PLC.