Chris Gannon surprised his father, Tim, one day with an honest declaration.
It was an admission inextricably linked to the upward climb both Gannons continue to take in the hospitality industry. Growing up, Gannon saw firsthand how his father, one of the co-founders of Outback Steakhouse, put in work that makes a hospitality business successful.
"Their spirit of hospitality and their passion for amazing food at whatever cost—that's what created those two-hour lines and made Outback into an international success," Gannon says.
It was that success that led him away from the restaurant business. Realizing how difficult it was, Gannon turned to marketing and advertising—only to find that he missed the fun and people of the restaurant business. When his father became a PDQ franchisee, Gannon willingly joined him. But the job still didn't satisfy his "creative itch." What it did do was give both Gannons the courage to go on their own and found Bolay in 2016.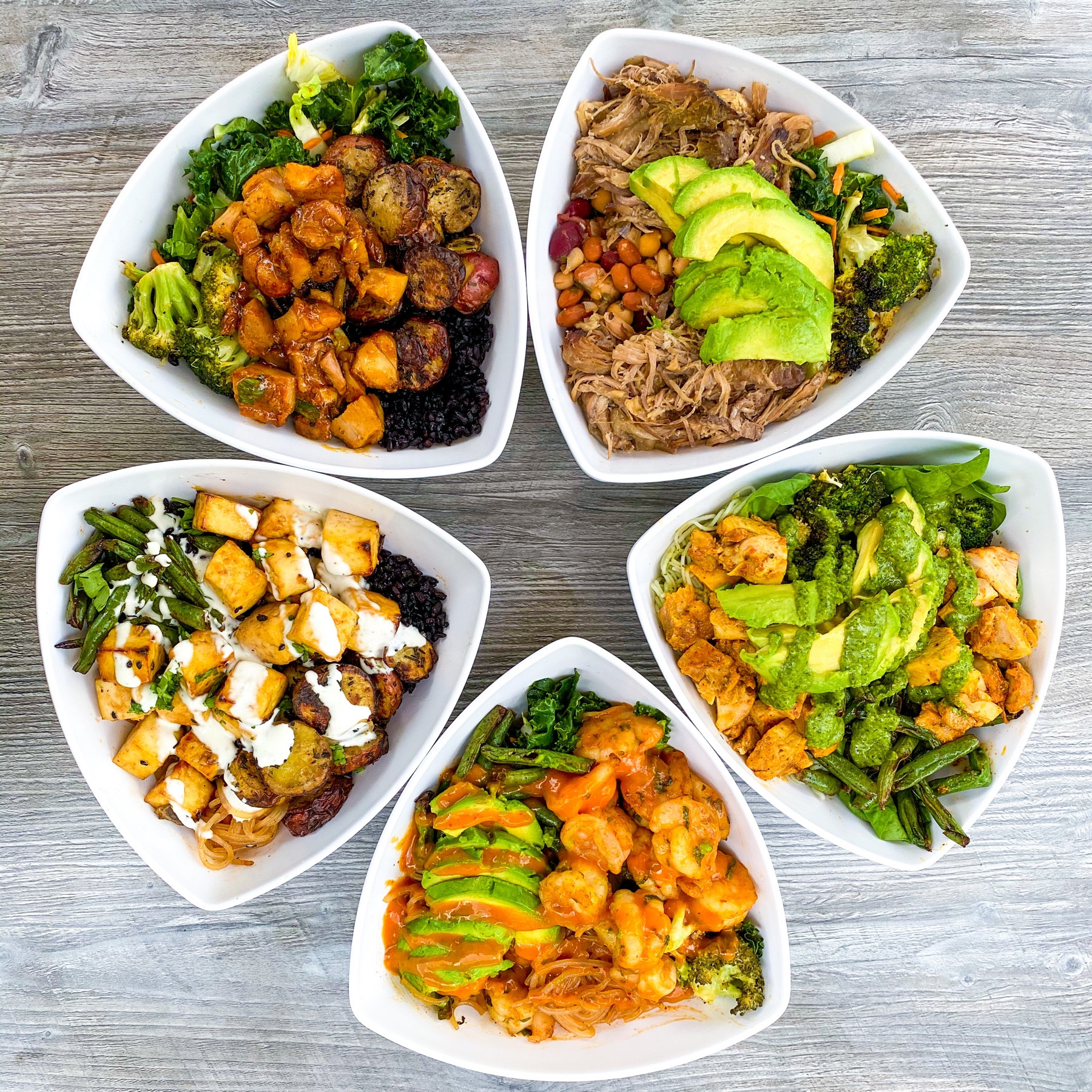 Headquartered in Palm Beach Gardens, the fast casual concept invites guests to build "bols" with fresh, nutrient-rich ingredients such as roasted Brussels sprouts, cilantro noodles, spicy Thai shrimp and more. It's found fast success, opening its 17th location in Kendall in December 2020.
So given the father-son teamwork it took to build Bolay into what it is today, it's not hard to imagine the look on Tim's face when his son recently told him, "You know, Dad, you're the greatest mentor or business hero I have in my life. And I just want to beat you or do better."
"At first, he was kind of like, 'Why do you want to beat me?' [It's that] competitive nature in both of us," Gannon says of the moment. "Then I said, 'Yeah, and I want my son to want to beat me. And if his son tries to beat him, look what we're doing: we're creating this constant strive for greatness—to become better and better.' If you don't try to be better, you just end up flat or worse.
"It was interesting to watch the lightbulb go off in his head when he realized, 'I do want my son to beat me.' I think that's the holy grail: when your next of kin does as well as you or better."
Gannon is well on his way to that holy grail. In October, Ernst & Young named him one of the winners of the Entrepreneur of the Year Florida Award—the same award Tim won nationally in the 1990s against AOL.
But Gannon isn't resting on his laurels. As CEO of a "people business that just so happens to have food," the Jupiter resident is looking to the greatness on the horizon. Six more locations of Bolay (a play on the words "bowl" and "olé") are slated to open this year in West Boca, Brickell, St. Petersburg, Aventura, Hollywood Hills and Brandon. For 2022, the goal is to open 12 to 15 locations in Florida and other states. And Bolay is adding an app for customers to order and receive rewards.
Here, Gannon discusses the philosophies that undergird Bolay's success—philosophies that made 2020 a "horrible but beautiful year."
Creating winning teams: "What we find to make a winning team is finding people that are very passionate about what they're doing and very knowledgeable, and have that constant drive to want to do better—to do better for themselves, to improve what they're doing that will make whatever part of the business they're working on better. … It's really easy to get stuck in just doing your job every day. But how do you do your job and want to make it better is the goal."
"Take sharp and make it sharper": "Everybody says, if it's not broken, don't fix it. We believe in taking something that's not broken, break it, fix it and make it better. For example, we had our signature broccoli, our best item on the menu: our orange marmalade broccoli. We looked at it and said this could be better. Everybody said, 'No, you can't touch it. It's our signature, No. 1 item.' I said, 'Yeah, I know. But it can be better.' We went to work on it. … It's 10 times better, and we're getting rave reviews on it."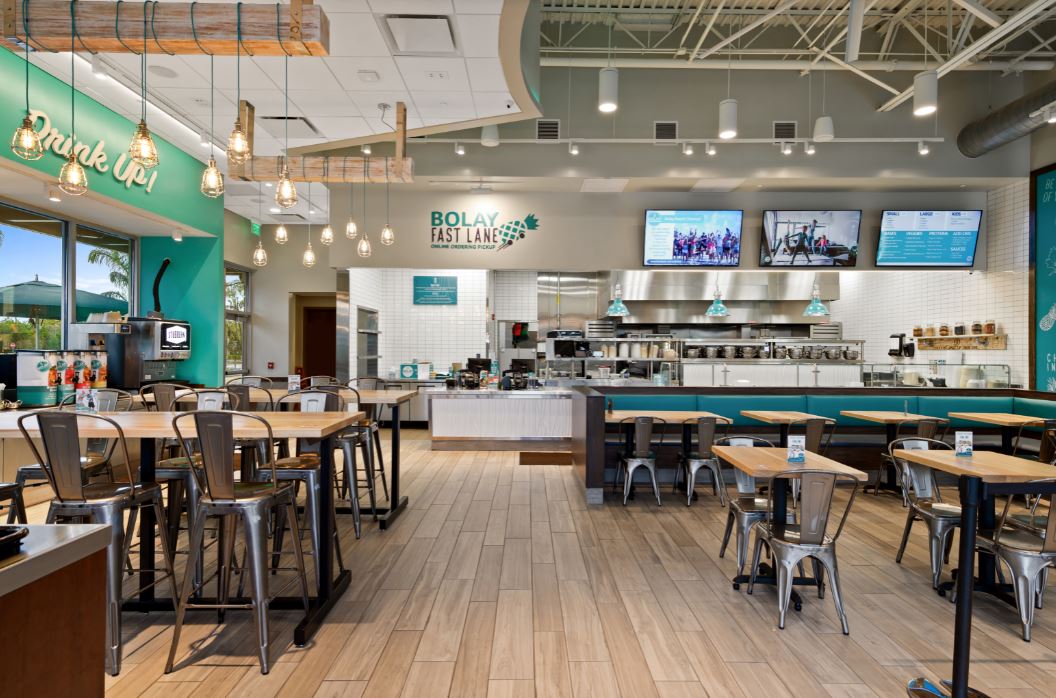 The most important business lesson he learned from his father: "Focus on quality of food. Don't always let the numbers run the business. Make sure that you always stay focused on putting the best product out there because when you put the best product out there, the numbers will follow. … No guest cares about the financial aspect behind the food. They care about what it tastes like and what they're paying for it."
His father's thoughts on the award from Ernst & Young: "For him to have won Entrepreneur of the Year and for me to win Entrepreneur of the Year, too, is pretty special—in two different companies and two different time frames. He's won a lot of trophies in his life and [the Entrepreneur of the Year award] was a big one—and to have a son who hopefully goes off and can emulate what he's done."
Living through the pandemic: "To just survive, we had to reduce everybody's salaries because we didn't know what was going on. And everybody did it gladly. We're just soldiers, and we put our backs together and fought this horrible thing going on. Through that, we emerged as a stronger, better company. It was a magical journey. For us, it was a horrible yet beautiful year because we learned so much about our business. We became better; we stopped spending money on dumb things that we didn't need to spend money on.
"We were able to make enough money to pay everybody back their reduced salaries along with taking an interest payment on what we held back and put it into everybody's 401(k)s. … We got to bring on some wonderfully talented people that were getting let go from Hawaii and New York and have only made our team stronger. So we look at it as a blessing in disguise."
Pandemic focus: "I think every restaurant has over 100 vendors—from the knife sharpening guy to the guy who shows up for the mats, to the cleaning company, to the dishwashing company, to the guy who brings the food and the produce. Even if we didn't have a lot of sales, we wanted to keep giving them all hope—leave that faucet on as little bit as we could. … Our vendor partners were very appreciative to us for doing that when a lot of people just decided to shut the doors [because] they had to. …
"We pivoted to curbside takeaway. It was one of our initiatives that we thought was going to be on a [first-quarter] plan for 2021 or 2022—one of those way-off goals. And we did it in two days. That's the coolest part about what I learned about business: when you really want to move the needle, you can … move the needle real quick. What gets focused on gets done."
His Bolay favorites: "I really enjoy the kale salad. We call it Kale Yeah to have some fun with it. I love our ginger-orange glazed broccoli and our balsamic roasted cremini mushrooms. Our steak au jus is always my treat. It's always the steak au jus or the teriyaki chicken. And I love topping it with a freshly cut avocado."
Featured image: Tim Gannon and Chris Gannon with their respective Entrepreneur of the Year awards.