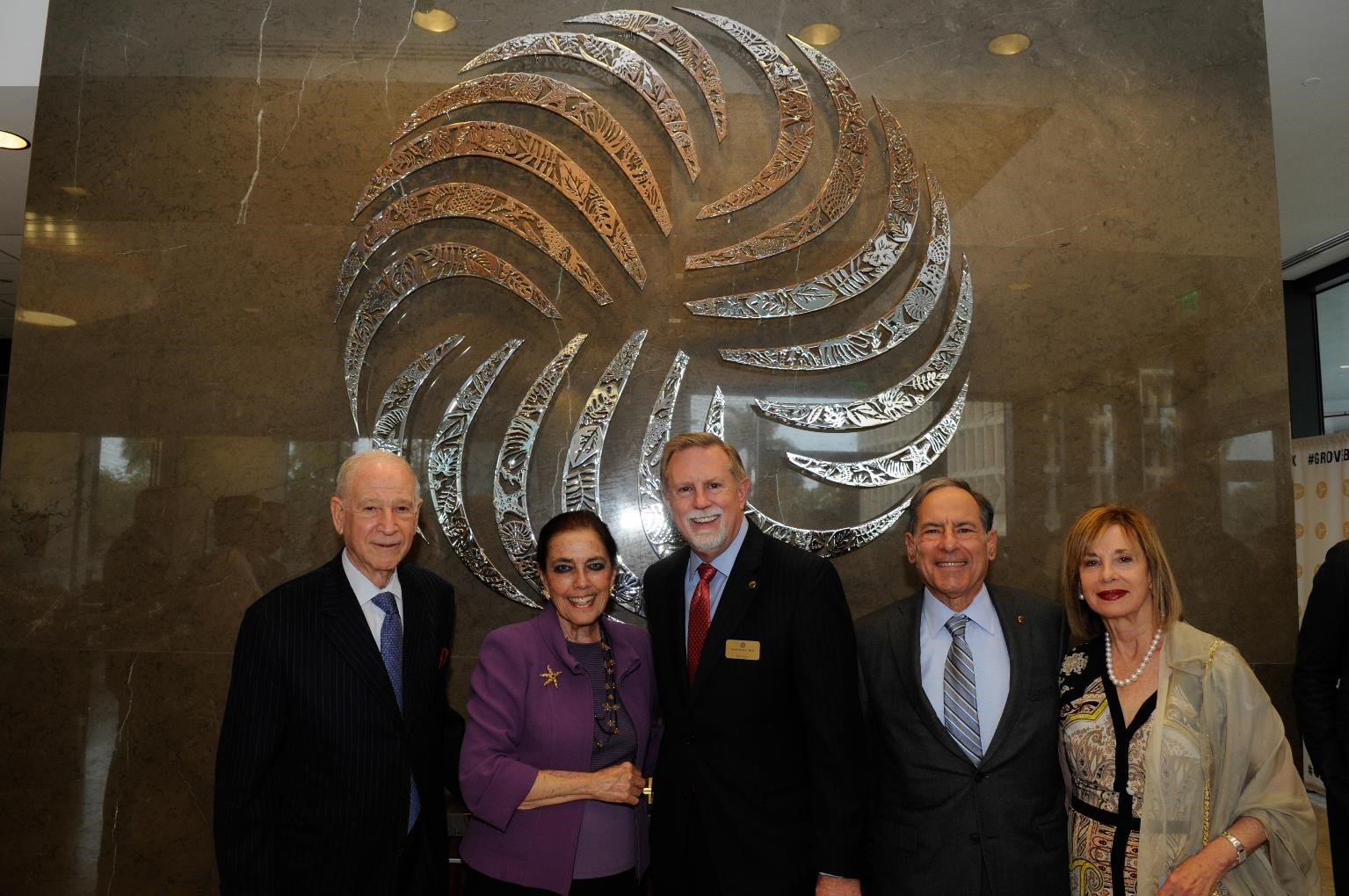 Coconut Grove Bank has a new name, new headquarters
Grove Bank & Trust is the new name for one of South Florida's most venerable banks, the 90-year-old Coconut Grove Bank.
The new name was unveiled at a party on Wednesday to kick off its new headquarters at 2701 S. Bayshore Drive. While the headquarter's address didn't change, the new 30,000-square-foot base is now part of the three-tower Park Grove condominium development. The bank cut a deal to sell its five-acre lot four years ago to developers Related Group and Terra Group.
Dropping Coconut from its name reflects how the bank has growth potential well beyond the Coconut Grove area, said CEO Rick Kuci. "With locations beyond Coconut Grove, the new name more accurately reflects our geographic footprint while honoring our proud past."
Adding trust to the name helps signify the importance of the bank's trust and wealth management business. Former Northern Trust executive Sheldon Anderson has joined the bank's board and industry veteran Charles Porter is the new executive managing director of trust and wealth management.
"For over 90 years, the bank has been deeply committed to attracting and retaining top talent in order to provide best in class product and service offerings to its clients. Anderson and Porter have extensive experience in helping individuals and families build, manage, and preserve wealth. We are very excited to have them as part of our team," said Charles Stuzin, chairman of Coconut Grove Bankshares, the bank's holding company.
The bank is in top tier financial shape with a five-star rating from Bauer Financial. Its holding company's largest shareholder is Dr. Phillip Frost, a billionaire serial entrepreneur, who is also a director in the holding company.
"The bank has experienced tremendous growth and countless accomplishments over the course of its 90 year history. The bank has one of the strongest capital positions in the state of Florida and provides boutique banking, commercial, and wealth management solutions delivered by a team of financially sophisticated advisors," Frost said.
The bank was founded on July 12, 1926, and one of its most significant deals happened soon after. The financially troubled University of Miami was planning to merge with the University of Florida. The bank structured a deal based on UM's assets and provided a path for the university to eventually repurchase them.