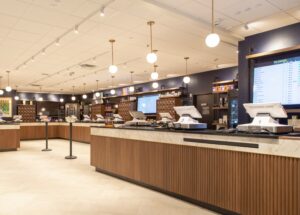 One of the largest and most experienced cultivators, manufacturers and providers of cannabis products in the U.S. has rebranded as Cannabist. Columbia Care Inc. operates 14 dispensary locations across Florida and recently received approval from the Florida Department of Health's Office of Medical Marijuana Use (OMMU) to change its branding name.
"This approval signals the next chapter for our footprint and development in Florida," says Jesse Channon, Columbia Care's Chief Growth Officer. "Since the beginning of the year, we have introduced a number of new products, such as edibles, and patients now have more than 100 products to choose from across our 14 locations. We are grateful to the State's Office of Medical Marijuana Use, who supported us in this decision and look forward to building on the momentum to share the true Cannabist experience with Floridians over the coming months."
Along with 14 dispensary locations, Columbia Care features over 100,000 square feet of cultivation and manufacturing space in the state. The rebranding will not impact patients seeking the same cannabis products at any dispensary. Future changes will include launching Forage, Columbia Care's proprietary online cannabis discovery tool, enabling real-time product suggestions and pre-orders for customers and a virtual shopping platform.
For more information, visit www.gocannabist.com/florida