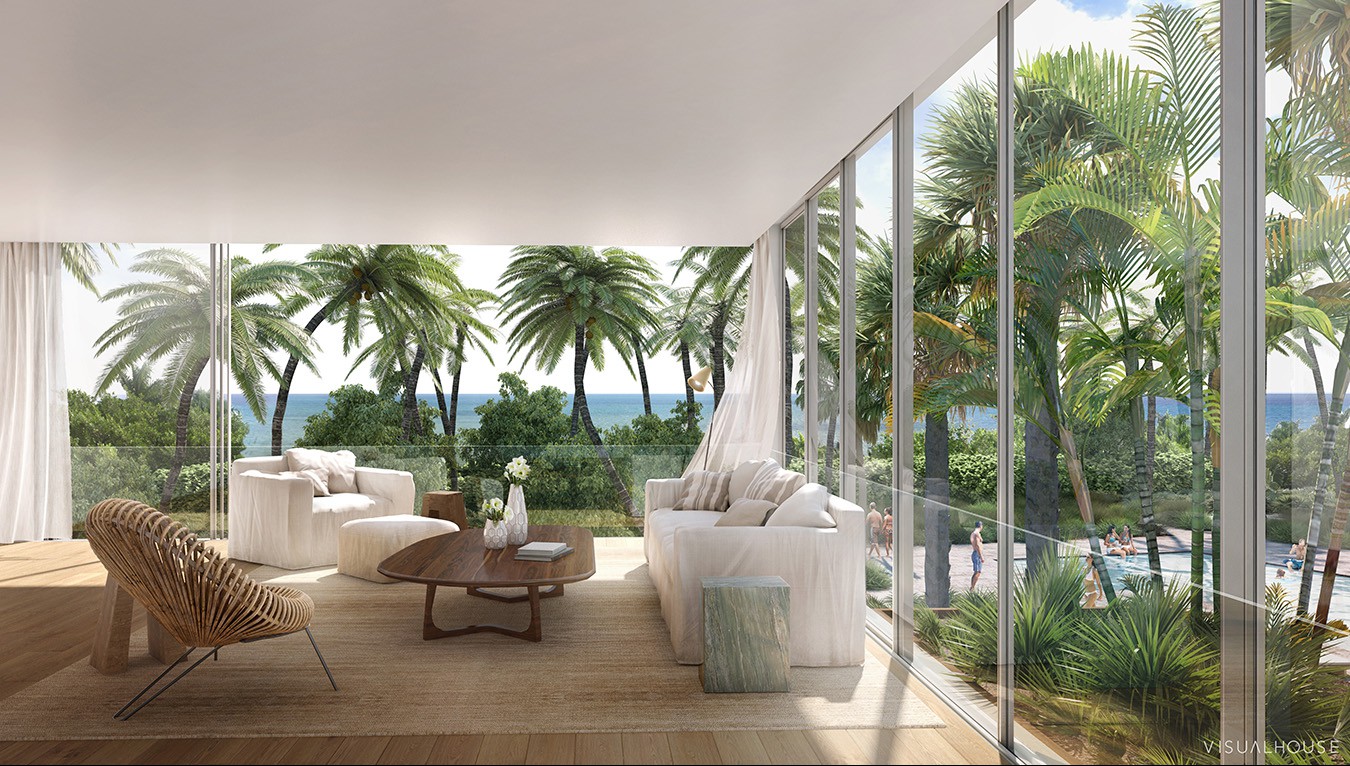 Coming Ashore
Leading Brazilian hotelier and restaurateur is making the revitalized Shore Club his first U.S. project
Rogerio Fasano is promising something a bit different from the typical South Beach hotel at the transformed Shore Club.
Fasano, who operates nearly 20 restaurants and four hotels, doesn't want to bash the other hotels on the beach. They are lovely, he says, but they tend to follow the same path of being crowded and noisy with pool parties on Sundays. He wants to create an experience that's elegant, low-profile and chic.
He's collaborating with architect Isay Weinfeld and developer HFZ Capital Group on a project that will create 67 residences and 85 hotel suites. The Shore Club will have extensive renovations and add the neighboring Cromwell Hotel, which be renovated with preservation of its historic facade. The three-acre site will have a 250-foot swimming pool, billed as the longest in South Beach, and lush tropical gardens by Swiss landscape architect Enzo Enea. Construction is starting in November.
The Fasano Residences and Hotel Miami Beach has a prime location at 1901 N. Collins Avenue, straight east of the Miami Beach Convention Center. "We love the location. We love the new project. We are sure it is going to be a huge success," Fasano says in a telephone interview from Sao Paulo, where his company, Grupo Fasano, is based.
Fasano says he was honored to be invited to work on the project after HFZ enlisted Weinfeld, with whom he has collaborated for 30 years. They're so close, Weinfeld is the godfather of Fasano's son.
"We love each other a lot. We fight each other a lot," Fasano says. He was gratified when French designer Philippe Starck said in an interview that Fasano and Weinfeld were developing a relationship similar to the one Starck has with Ian Schrager, who is sometimes called the inventor of the boutique hotel.
Fasano aptly could be termed a rock star in South American hotel and restaurant circles, with 15 restaurants and hotels in Sao Paulo, Rio de Janeiro and Boa Vista in Brazil and Punta del Este in Uruguay. Upcoming hotels will be in Salvador, Trancoso, Belo Horizonte and Angra dos Reis in Brazil. Fasano restaurant in Sao Paulo has earned a coveted Michelin star.
Fasano is a fourth generation restaurateur. His great-grandfather was a restaurateur who moved from Milan to Brazil in 1902 and Fasano has fond memories of being in his grandfather's restaurant.
"That's why I love it and like it," he says of being in the restaurant field. There was an interruption in the family restaurant business, but Fasano was tasked by his father to help resurrect Fasano restaurant in 1982. Fasano subsequently found success by teaming up with Weinfeld on a restaurant in the Jardins area of Sao Paulo.
Fasano said he dreamed for 10 years of becoming a hotelier.
"People from a hotel can never make a restaurant, but the other way around is totally possible," he says. He calls hotels more of a secure business while restaurants are more difficult because of all the details.
Fasano says he first traveled to Miami in his youth, saying it wasn't fun to visit because it was filled with retirees. "It's incredible and unbelievable what's happened to Miami in the past three decades. It's a huge change," he says. "Now it's a fun city. It's full of different kinds of people. It's becoming really cosmopolitan. I think I've never seen so much change, except for maybe Berlin."
In Miami Beach, he wants to create a cool bar with a soundtrack of jazz and bossa nova music. "It's kind of Latin, but very elegant," he says.
His restaurant will combine his Italian-meets-Brazilian flair. He wants to attract locals, because that's a key part of the recipe for success. "That makes a huge difference," he says.
Fasano Residences and Hotel Miami Beach
Amenities: Poolside restaurant and bar, garden-facing bar, lobby bar, spa and fitness center, and adjacent luxury hotel.
Configuration: Three towers ranging up to 22 stories.
Unit prices: $2 million to more than $10 million. Prime units include a triplex penthouse, three two-story poolside beach homes, and two two-story beach homes.
Residence sizes: From one bedroom (800 square feet) to four bedrooms (more than 4,000 square feet).
Marketing: Douglas Elliman Development Marketing.
Expected completion: Late 2018.