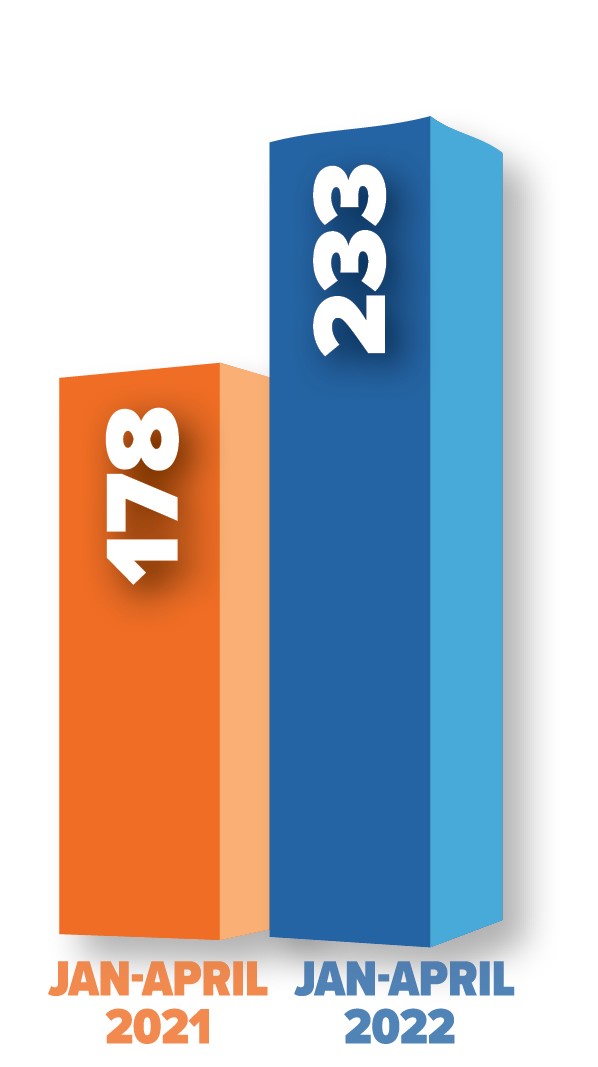 Condo Sales in Aventura: Up or Down?
RelatedISG reveals the numbers
According to a recent study by RelatedISG, the Aventura condominium market is on fire, with three-bedroom resales outselling one bedrooms. In fact, inventory of units with three bedrooms or more has nearly disappeared. The absorption of two- and three-bedroom condos more than doubled in 2021 compared to 2019. In 2021, 272 two-bedroom apartments and 296 three-bedroom apartments were sold, a considerable rise from 2019, when 98 and 115 condos were sold, respectively. 2022 is continuing the sales march: There were a total of 233 condo transactions completed, compared to 178 from January to April of 2021.