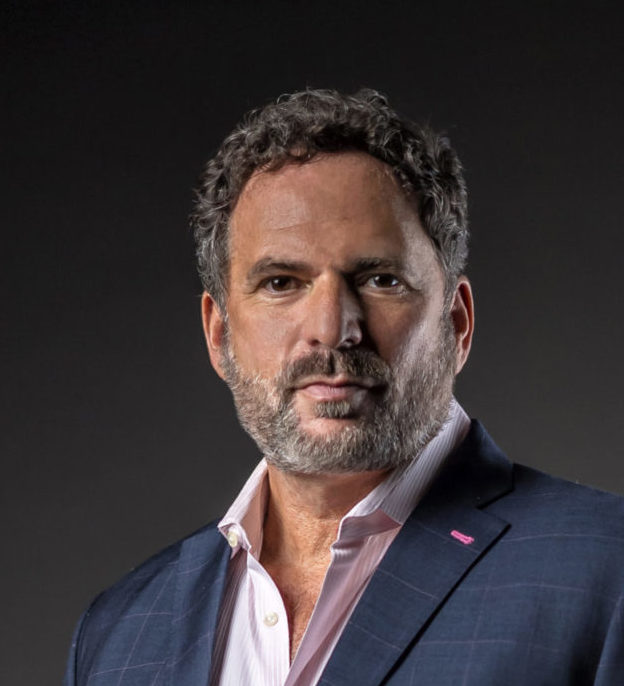 Editor's Letter: StevenDouglas Founder Reveals What Character Means
"All my competitors that were publicly traded or owned by private equity firms cut people's salaries, didn't communicate, they furloughed people, they fired people, and they closed offices."
You only need to speak to Steve Sadaka, this month's cover story star ("By Example"), for five minutes to realize he's a mensch. Sadaka is the founder and chairman of the executive search firm StevenDouglas, so his existence and purpose is about people's livelihoods—both his highly credentialed clients and his own growing roster of employees. During a time of such flux in the job market, when workers have recalibrated their values to figure out how work fits into their lives, and when employers are exploring anew what makes workers happy, productive and loyal, Sadaka didn't need a pandemic to show him the way.
This is how Sadaka remembers the early days of the COVID-19 pandemic: "I said no one's going to get fired, no one's going to get furloughed, your jobs are safe. My job, as the owner of the firm, was to keep everything stable in times of crisis, and I figured I was going to have to put in a couple million dollars of my own money to keep everything stable."
In contrast, all around him, he saw his competitors being short-sighted. "All my competitors that were publicly traded or owned by private equity firms cut people's salaries, didn't communicate, they furloughed people, they fired people, and they closed offices," he recalls. "During COVID, my CEO would send out an e-mail every night to people, keeping their confidence up."
And he discovered, through hard-won experience, that what made good business sense also made good people sense. "I've been through four major recessions," he says. "I always regretted not taking advantage of the downturn in '09 by buying real estate or buying stocks when everybody was so fearful. I told my staff we're going to come out of this and there's going to be talent. Let's go try to attract some great talent from other firms that are treating them lousy during COVID, so we've hired 75 people since COVID from other firms."
Instead of snapping up distressed stocks and properties, Sadaka invested in people, nearly doubling the size of his firm. His dual title—founder and chairman—isn't flashy or touchy-feely. He didn't need to become, or hire, a chief heart officer (yes, that's a real thing). Crises don't create character; they reveal character, as the old saying goes. Sadaka's actions revealed both business savvy—and heart, proving they need not be mutually exclusive.